Obamacare coverage is about to get slightly more affordable for some Americans, and the Trump administration is already taking credit where none is due.
First, the good news: The Centers for Medicare and Medicaid Services officially reported Thursday that the benchmark silver plans sold on HealthCare.gov will cost 1.5 percent less on average in 2019, compared to this year. What's more, after years of insurers fleeing exchanges, a number of them are coming back to sell plans and compete.
These are happy developments, suggesting the health care law's exchanges are finally steadying despite the many steps Trump has taken to undermine them. But when Health and Human Services Secretary Alex Azar teased these numbers last month, he had the chutzpah to suggest that the premiums were a result to Trump's careful stewardship. "The president who is supposedly trying to sabotage the Affordable Care Act has proven better at managing it than the president who wrote the law," he said at the time. This week, Trump himself bragged about lowering premiums in his single-payer bashing op-ed for USA Today. And today's CMS release did much the same, noting that CMS, which is part of HHS, "took immediate administrative actions in 2017 to address market stability issues."
This is all absurd. Premiums are only dipping now, on average, because Trump drove them ridiculously high in the first place. After failing to kill the Affordable Care Act outright, the administration took a number of steps to gut the exchanges—from killing key subsidies for insurers to repealing the individual mandate to expanding the availability of cheap, temporary insurance plans that will likely draw healthy customers out of the Obamacare customer pool. In response to these moves, carriers jacked up their premiums last year. It turns out, though, that many of them may have raised rates more than they needed to. As the Kaiser Family Foundation's Cynthia Cox explained on Twitter today, "Individual market insurers are currently so profitable it would be hard for many companies to justify a rate increase."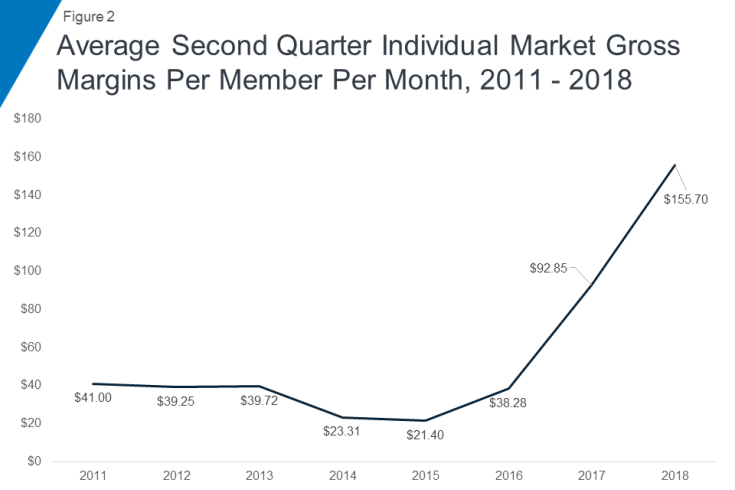 The Trump administration has taken some steps to lower premiums on the exchanges. For instance, they've approved waivers allowing states such as New Jersey and Alaska to implement reinsurance systems that have helped push down prices. But again, the administration is largely just mitigating the damage it inflicted on the market, and prices would be even lower if they'd just left the individual mandate in place. It's like if an arsonist demanded credit for saving a pet cat from the house he set on fire.
The idea that Obamacare premiums are falling also needs a few caveats. First, benchmark premiums aren't declining everywhere. In some states, like Delaware, they're still set to rise by double digits. Second, the fact that silver plans are getting cheaper won't help everybody. People who buy unsubsidized Obamacare coverage will likely end up better off, since they pay full price for their plans. People who buy subsidized coverage, however, may end up a bit worse off, since the tax credits they receive are pegged to the value of a silver plan. When those policies get cheaper, they get a smaller subsidy from the government.
So there are still plenty of losers here. But even for the winners: Don't thank Trump