It was fun while it lasted.
The wheels came off San Francisco's short-distance transportation experiment on Monday, when City Attorney Dennis Herrera sent a cease and desist letter to three companies that had flooded the city's streets with electric scooter rentals.
The scooters, which were popular in spite of some maintenance issues, represent a wave of venture capital money pouring into short-distance transportation tools. One of the companies, Bird, has become a familiar presence on the streets and sidewalks near its headquarters in Santa Monica, California. It's of a piece with the dockless and electric bicycle boom, epitomized by Uber's high-value acquisition of e-bike start-up Jump last week.
But nowhere have scooters blanketed a city quite like San Francisco. Among the city's complaints: The scooter companies have violated state law (yes, apparently California has a state statute governing electric scooters) by allowing riders to scoot on sidewalks, without helmets, and with two people to a scooter. Helmet laws in particular tend to be the kiss of death for shared mobility programs, sending potential users back into taxi cabs.
Below are the photos the City Attorney released to bolster the case for a crackdown, noting, "We cannot overstate the public safety hazard that operating motorized scooters pose on City sidewalks."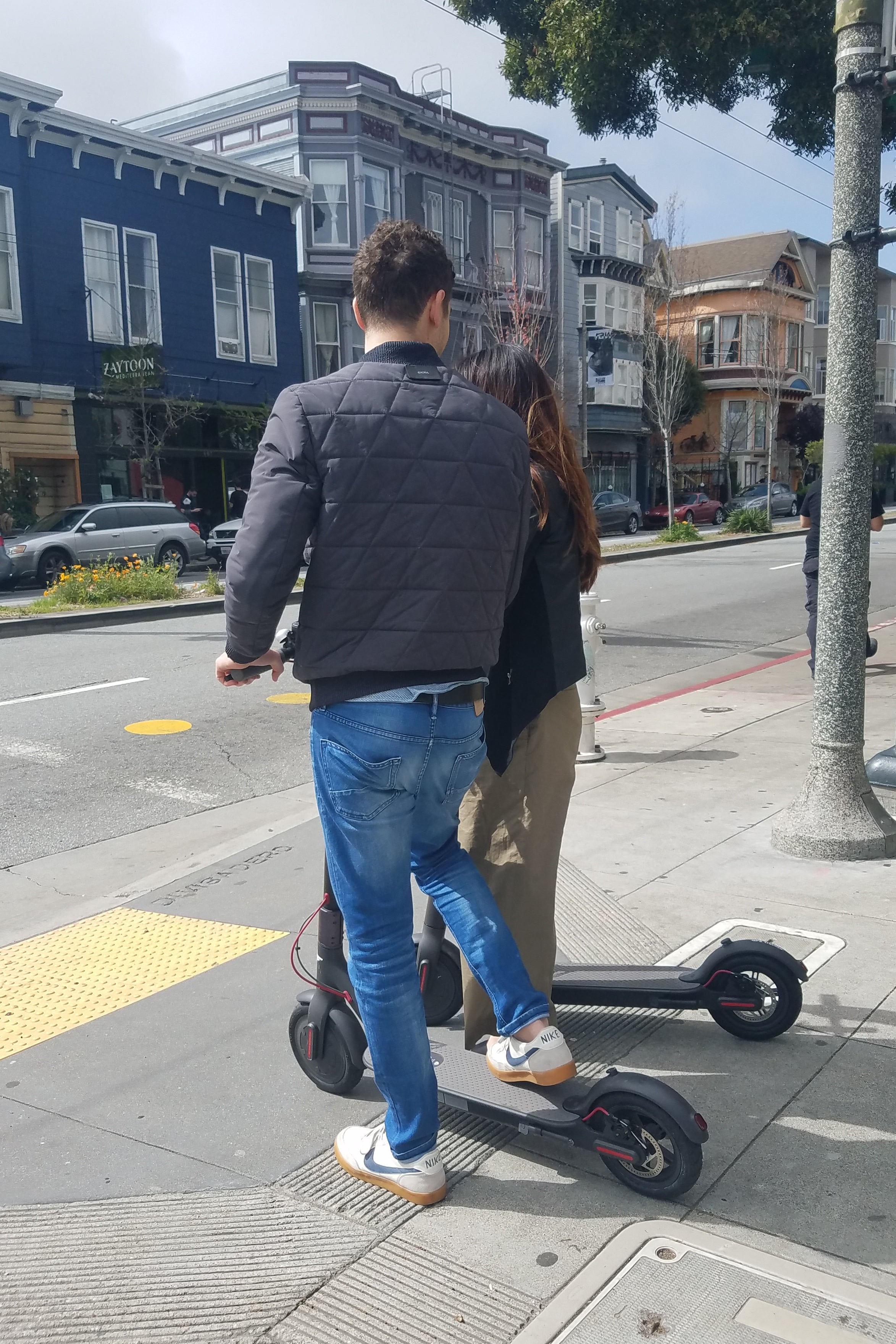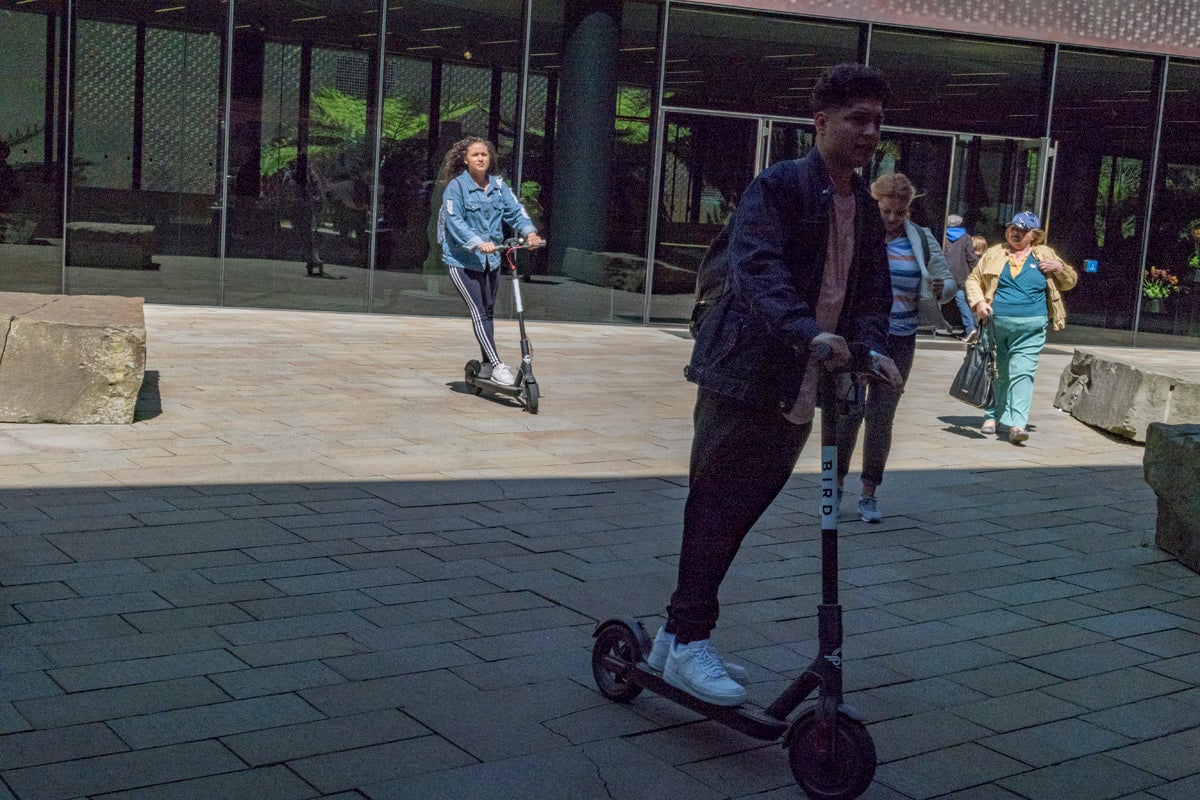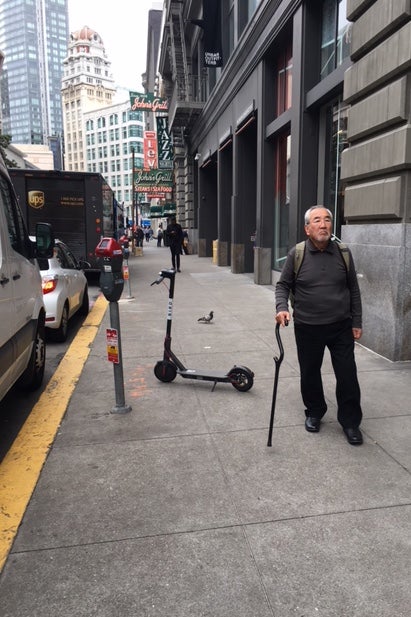 Supervisor Aaron Peskin—himself no stranger to overstatement (he once compared housing construction in San Francisco to the destruction of Bến Tre)—is working on a municipal law to regulate scooter usage. At least two San Franciscans, including Peskin, claim to have broken their toes tripping over scooters.
However, as many San Franciscans have pointed out, the presence of scooters is in many ways less of a nuisance—and objectively, less of a danger—than the city's private automobiles. Joe Rivano Barros made the point in a series of tweets over the weekend:
San Franciscans may find the scooters a nuisance, but it's mostly that they are an unfamiliar one, and for some residents, a reminder that the city is changing.
Update, 5:50 p.m. After this article was published, a spokesperson for the City Attorney responded to a question: How many documented injuries or accidents had occurred involving electric scooters? Here is the response:
"We have gotten several complaints from members of the public expressing their concerns about the dangers of the scooters, and even a report of an injury of a broken toe after tripping on a scooter that was lying on the sidewalk. Below I have linked some news reports of serious injuries involving electric scooters in other areas like Singapore. We are being proactive to avoid similar injuries from occurring in San Francisco."