FREMONT, Nebraska—The past few years in this Nebraska town of 26,000 have been unusually fraught. "My neighbor is on the City Council. His wife does not wave to me," explained John Wiegert, as he made his way to a political meeting at the public library this summer. "I could be on fire in the front yard, and she wouldn't put me out with a garden hose." Doug Wittmann, who had organized the get-together, wore a blue polo branded with his organization, a Tea Party–influenced group called Win It Back. "We're divided in this country; we're divided in this community," Wittmann told me. "And a house divided against itself cannot stand." Twenty minutes later, the City Council president, Scott Schaller, wearily addressed the gathering: "It seems like we've disagreed on more issues lately, over the past year, than we've ever disagreed on."
A few dozen Fremont residents were crowded into a library meeting room to discuss the Costco chicken plant, a $300 million facility that broke ground this summer and will, starting in 2019, slaughter and ship nearly 400,000 birds a day, all raised by local farmers on strict contracts. The meeting was about eminent domain, but the plant had come to stand for much more than that. Its arrival had split this quadrant of the state along lines that defy traditional two-party politics. In favor is the pro-growth business and political elite, immigration-friendly liberals, and a considerably quieter contingent of Latino residents. Opposed is a curious coalition of aging nativists, good-government advocates, environmentalists, and advocates for workers' rights.
When complete, the Fremont plant will enable Costco to control poultry production all the way from fertilization to the spits upon which rotisserie chickens will glisten in the chain's hundreds of locations in the Western United States. Costco says the economic impact of the Fremont plant, hatchery, and feed mill will be $1.2 billion each year, adding more than 1 percent to Nebraska's gross domestic product. It will transform Fremont, where as many as 1,000 new workers could buy their groceries and educate their children, and the surrounding region, where hundreds of chicken barns will sprout in the fields like mushrooms after the rain.
The battle over the Costco plant has served as a coda for a long war over the way the meat business—Fremont's Hormel hog plant is the nation's largest producer of Spam—has changed the town's identity through the arrival of Latino workers and their families, who now number about 4,000 here. Fremont is the only city in the country that has successfully made it illegal to rent a house to an unauthorized immigrant. The ordinance failed in the City Council in 2008, passed in a referendum in 2010, was overturned by a district court judge in 2012, and was upheld by a circuit court in 2013. Fremont reaffirmed the ordinance in a second referendum in 2014, with 60 percent of voters in favor. Years of raucous debate split families and neighbors, inspired acts of vandalism, brought media attention from far afield, and drove hundreds of Latino residents to leave. Since the second referendum, the city has held an uneasy peace over the ordinance, which goes largely unenforced. Many Latinos who left have returned. But the City Council still sets aside budget money for the possibility they will wind up back in court. A similar, ultimately overturned ordinance cost a Dallas suburb $6 million in legal fees.
The themes that characterized that saga in Fremont resonate across dozens of Midwestern towns—Austin, Minnesota; Storm Lake, Iowa; Garden City, Kansas—where just about the only job and population growth in the past two decades has come from the meatpacking industry and the immigrant workers it attracts. Meat has remained invulnerable to the outsourcing that devastated Rust Belt manufacturing towns. In fact, deregulation and factory farming have brought on a meat boom, bringing good news to towns like these: more young people, more downtown businesses, and related jobs in law, finance, and health care. This is especially visible in places like Schuyler, Nebraska, a small city west of Fremont that's now more than 70 percent Hispanic. "People had to make a decision: Embrace change or get rid of it," said Susan Jacobus, a Fremont city councilor who moved recently from Schuyler. "And if you get rid of it, it's going to cost you your town."
The Costco plant will bring tax dollars and local spending from hundreds of new arrivals. But it will also reshape the environment of eastern Nebraska, with fertilizer from 500 chicken barns dumping nitrates and phosphates into the water supply of cities downstream. And the work itself, if history is any guide, will be low-paying, dangerous, and difficult. There's a reason native-born whites don't work in meat plants anymore.
Supporters of the housing ordinance claimed to defend law and order—they had no problem with legal immigrants, they often said—but they also complained about hearing Spanish spoken in the supermarket and worried about the burden that even legal immigrants placed on Fremont's schools and social services. They didn't see why Fremont had to change. If the ordinance was their defiant rebuke to the plants, the packers, and the politicians, the approval of the Costco plant was the opposite: proof that their world was indeed changing beyond their control.
Three years after affirming what may be the most anti-immigrant housing law in the country, Fremont is welcoming a plant that is all but certain to bring hundreds more immigrant and refugee families to town. The city's political class, which by and large opposed the ordinance, considers this a no-brainer. Unlike many rural communities, Fremont's population has not declined, in part because it's now 15 percent Latino. But it is older than the state and the country: Nearly 20 percent of the population is 65 and older. "There's some people that, regardless of what you do, it's change, and they don't want change, period," said Fremont Mayor Scott Getzschman, who has helped approve the facility. "There's nothing you can do to make them feel this is the right thing for Fremont." But, he insists, there is no alternative. "You have to continue to grow, or you die."
At the center of Fremont is a cluster of handsome churches and a small liberal arts college. Around them, wood-frame houses line up snug along red-brick streets. Not many people walk down Main Street, but it still has a cobbler and a clothing store. There's also a new café and co-working space with a monthly artisan market, and a handful of Hispanic groceries. On the south end of town, where the highway heads toward Omaha, viaducts rise over a huge track bed. Train horns blow all day and all night as commodities depart the industrial district. The grain elevators are taller than the church spires.
To hear the business case for Costco in Fremont, I sat down with Bob Missel in the back of Sampter's, the Main Street clothing store his grandfather started in 1925. Missel is the rare man in Fremont to wear a tie to work. When he's not selling suits and blouses, he's the chairman of the Dodge County commission. Fremonters have buttonholed him to complain about the Costco plant so often that he carries the plant's economic impact numbers on a folded piece of paper in his breast pocket. He read it to me: 350,000 corn bushels and 3,000 tons of soybean meal to feed the birds each week. Five hundred barns across northeastern Nebraska. And 800 to 1,000 new jobs here in Fremont.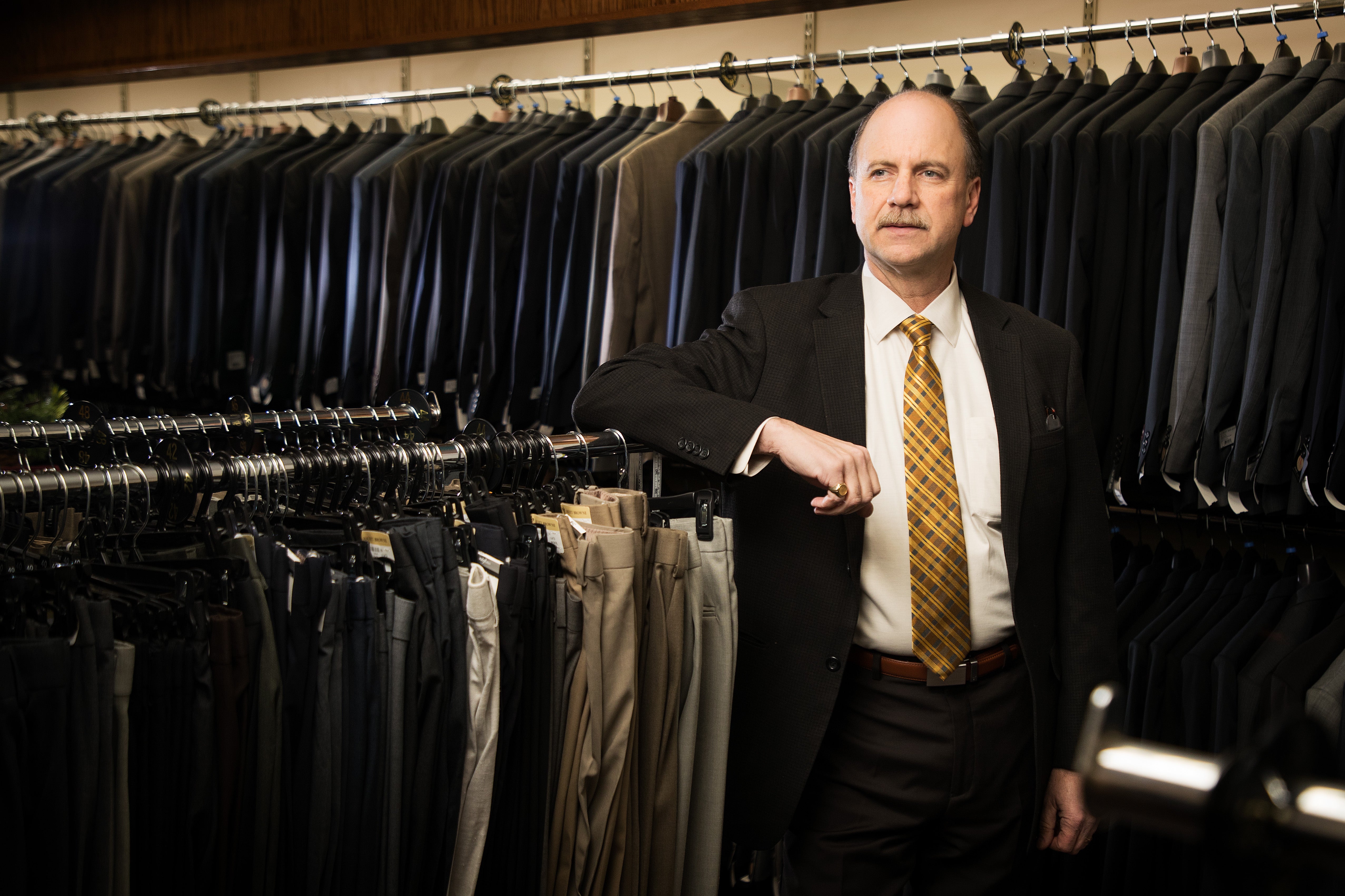 Missel isn't sure whether those Costco workers will wind up shopping at Sampter's, but he predicts what economists call a secondary impact: "Maybe an opening-level plant worker isn't going to be buying suits from me, but with the dollars that business is going to generate and pump into our economy, everybody wins." As the chairman of the local business improvement district, Missel has noticed how Latino businesses have filled out the storefronts here. The same people telling him Fremont didn't need change, he noted, asked why Fremont doesn't have the same vitality as Columbus—a neighboring city that's now nearly 20 percent Latino.
He sees in the opposition to the Costco plant both knee-jerk resistance to change and growth, and a particular demographic resentment left over from the ordinance, which he said was an unpleasant badge for the city. "When the opposition spoke, they seemed to struggle putting together exactly why they were opposed, but at the end of the day you certainly sensed that it was about the ethnicity or the race that may end up being the employed folks at this plant." That was an opinion I heard from many people who view the plant as a once-in-a-lifetime economic boost for Fremont.
Opponents say it's not so simple. Stacy Heatherly, a documentary filmmaker who has brought a stack of ethics complaints to the Nebraska Accountability and Disclosure Commission, is tired of seeing opposition to the Fremont plant chalked up to racism. What the Costco plant and the housing ordinance have in common, she argued, is the sense of a government driven by profit. "What I've come to find out through this whole Costco thing is that they don't trust their leaders," she explained. "It's coming out that everybody's out to make a buck at any cost. The people who are really in favor are the ones who are going to profit from it." This accusation was also lobbed against local politicos during the ordinance debate. At one session, a councilman working to repeal the ordinance was called a slumlord; at another, the law's original author asked Getzschman, the mayor, whether he represented Hormel.
Wittmann, who has been organizing like-minded conservatives in Fremont under the banner of Win It Back, told me he saw his city as a microcosm of Washington. When we met, the town was contemplating an eminent domain proceeding to seize private farmland for lagoons for Costco and other industrial polluters, the waste storage facilities that will pipe into the municipal wastewater treatment plant. "Bottom line," Wittmann said, "people who love money want the plant, and people who are principled—whether it's animal cruelty or environmentalism or loving God—those are the kind of people who are against the plant."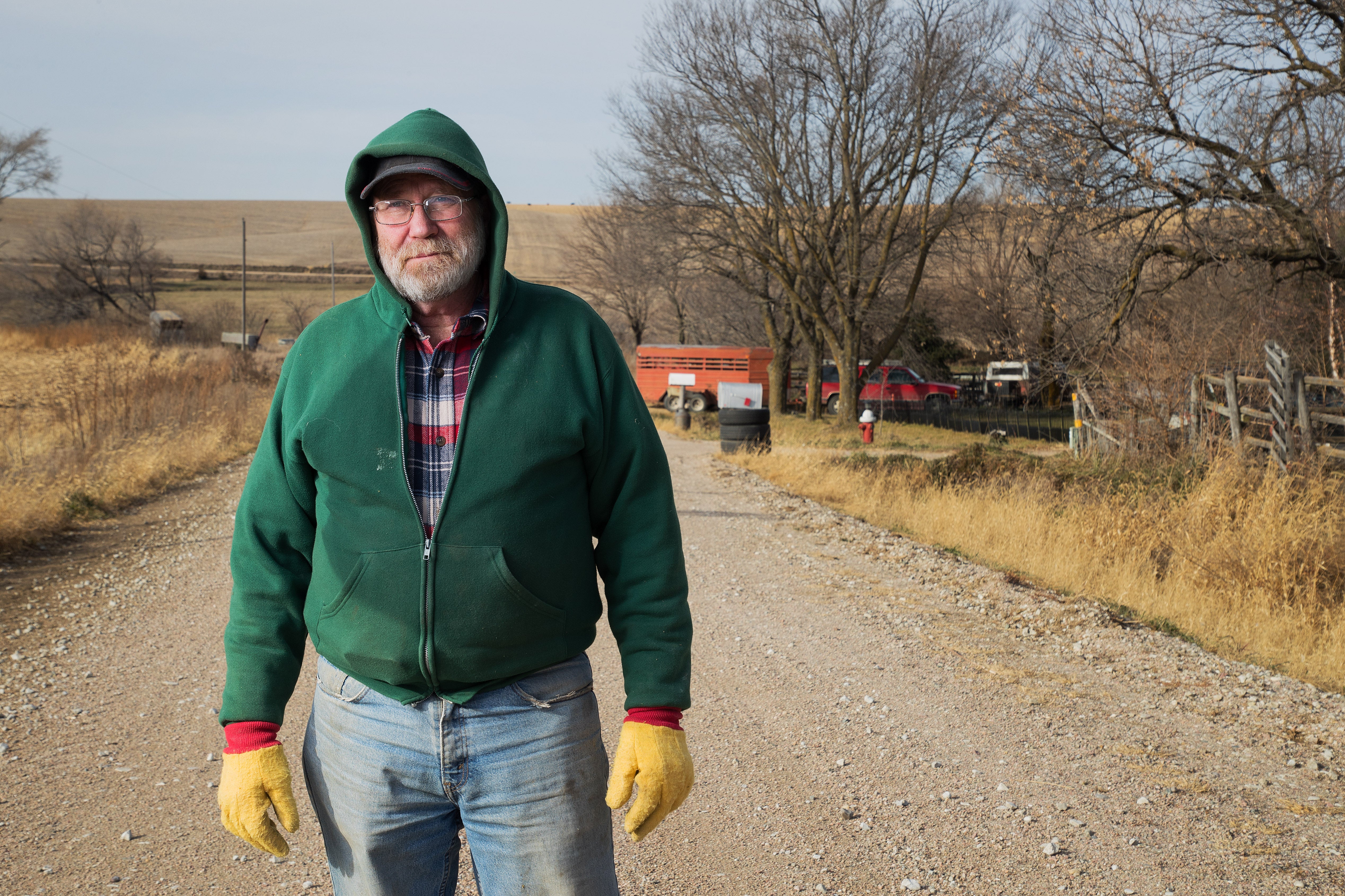 But mistrust of immigrants is an inescapable throughline from the ordinance to Costco. When the company's first bid was rejected—for a site in tiny Nickerson, a few miles north of Fremont—several opponents were explicit about the principles they were standing up for. "Being a Christian, I don't want Somalis in here," Wiegert, who gathered signatures for the ordinance vote in Fremont, told the Nickerson Village Board during a hearing. Another resident said he had visited another chicken plant and was worried by the lack of "Caucasians": "I'm not prejudiced at all, but that was the one time in my life I really got scared." Wiegert's sister-in-law, Dawn Wiegert, told me she was worried about the impact of immigrants' children on the local school system.
There has been little public response from Fremont's immigrant community. "Latinos tend to be reluctant to participate in the political process," observed Lazaro Spindola, the director of the state's Latino American Commission. "Those who are not authorized will never dream about being involved in public issues."
Meatpacking jobs used to be good jobs. "If you worked at Hormel, you were king of this town!" an older Fremonter told me one morning. The Hormel plant, which processes 10,000 hogs a day, was held in esteem rivaling Detroit's auto plants.
"Used to be, a guy could work at Hormel, and be able to support his family, buy a house, all that," explained Richard Register, a public defender and the local Democratic Party chairman. "The normal, 1950s view of life, could do it just fine." Register would know: His mother's side of the family was workers at Hormel while his father was management. Christmas could be awkward.
But in the 1980s, the meat industry transformed from family-owned companies with profits checked by strong unions to shareholder-driven conglomerates with a logistical approach to animal farming. At Hormel, new owners in search of greater profits squeezed workers. At its headquarters in Austin, Minnesota, the company famously broke a 20-week strike by a rogue local that revolted against the concessions of United Food and Commercial Workers union bosses. (The failure of that campaign, which still divides the town, is portrayed in Barbara Kopple's documentary American Dream.) In Fremont, the local accepted a two-tiered contract that mollified the existing line staff while allowing the company to cut costs on new hires. In the ensuing two decades, the plant's staff turned over as immigrants arrived to take those jobs. "When that series of union contracts came down, that changed the Hormel job from being a middle-class job," Register remembered. "After the contract changed, Hormel recruited from everywhere. That started the tension. Well, I shouldn't say that started the tension—this country has always had problems in race relations. But it certainly did not help."
Today, the Hormel factory workforce is more than 75 percent Hispanic; the region's other meat plants, old and new, have followed a similar trajectory. There weren't more than 1,000 Hispanic residents of northeastern Nebraska in 1990; today there are more than 16,000—about 20 percent of the population. Fremont had 165 Hispanic residents in 1990; now it has more than 4,000. This has been typical of rural population growth at large: 83 percent of rural growth from 2000 to 2010 consisted of ethnic and racial minorities.
In Nebraska, at least, many of those immigrants have a connection to the plants, even if they don't work there. Lupita, an undocumented Mexican immigrant with U.S.-born children, works at a Fremont fast-food restaurant. She got her GED in Lincoln, but her limited English and legal status make it hard for her to find a better job. For difficult situations outside of the workplace, she relies on translations from her reluctant tween daughter, who's "more American than anything else." Lupita has lived 17 years in Fremont, where her husband works the early morning shift at the Hormel plant. Two of her children also work at meat plants. The work is exhausting, she said, but it pays well.
"These are still good jobs," argued Mark Lauritsen, the director of the UFCW food processing, packing, and manufacturing division, which represents the workers at Hormel. "It's hard work. They have the reputation as tough jobs, but they're still a path to the middle class. I would not say that about Costco poultry."
Unionization rates in chicken plants lag far behind pork and beef plants. Conditions are dangerous and sometimes criminally abusive. According to data from the Occupational Safety and Health Administration, the poultry industry ranked 12th nationally for severe injuries over an 18-month period, behind mammoth job sectors like hospitals, highway and bridge work, and commercial construction. That downplays the severity of the issue, since big poultry states like Iowa and Virginia don't report to the federal database. Furthermore, OSHA estimated in 2016 that due to management pressure, half or more of the chicken industry's severe injuries are not reported. "They hand out awards like snow cones in the summertime saying how safe they are, but they're not a safe industry," Lauritsen said.
Walt Shafer, the Virginia poultry executive in charge of the Costco project, told me this plant was going to be different—state-of-the-art, with European technology. "I'm willing to leave a little meat on the bone to eliminate the issues that plague our industry," he said. As an example, he boasted that the plant would have an automatic breast deboner, eliminating one of the industry's more dangerous and unpleasant tasks. He stressed that wages would start at $13 an hour, well above the state's $9 minimum wage, and with benefits, and cited an internal study of regional employment that showed demand for this kind of work. "About everywhere I go, people ask me about a job."
But even the plant's supporters are skeptical those employees can be found locally, in a state where the unemployment rate was 2.8 percent in September. Last year, as Costco shifted its focus from farmland north of Fremont to a downtown location, the Socially Responsible Agricultural Project invited Don Stull, a professor emeritus at the University of Kansas who has studied meatpacking and demographics for decades, to come speak at a community center near Fremont. Yes, meatpacking jobs bring revitalization to downtowns, Stull told the crowd. Packers and their families would rent apartments, and eventually, buy houses and open businesses. But in the meantime, their arrival would bring strain. "Any time you have an influx of a certain number of people, especially young people, crime rates are going to go up," he told me. "Drug use is going to go up. There will be issues with health care. I don't want to imply those particular workers are criminally inclined. The same thing happens everywhere."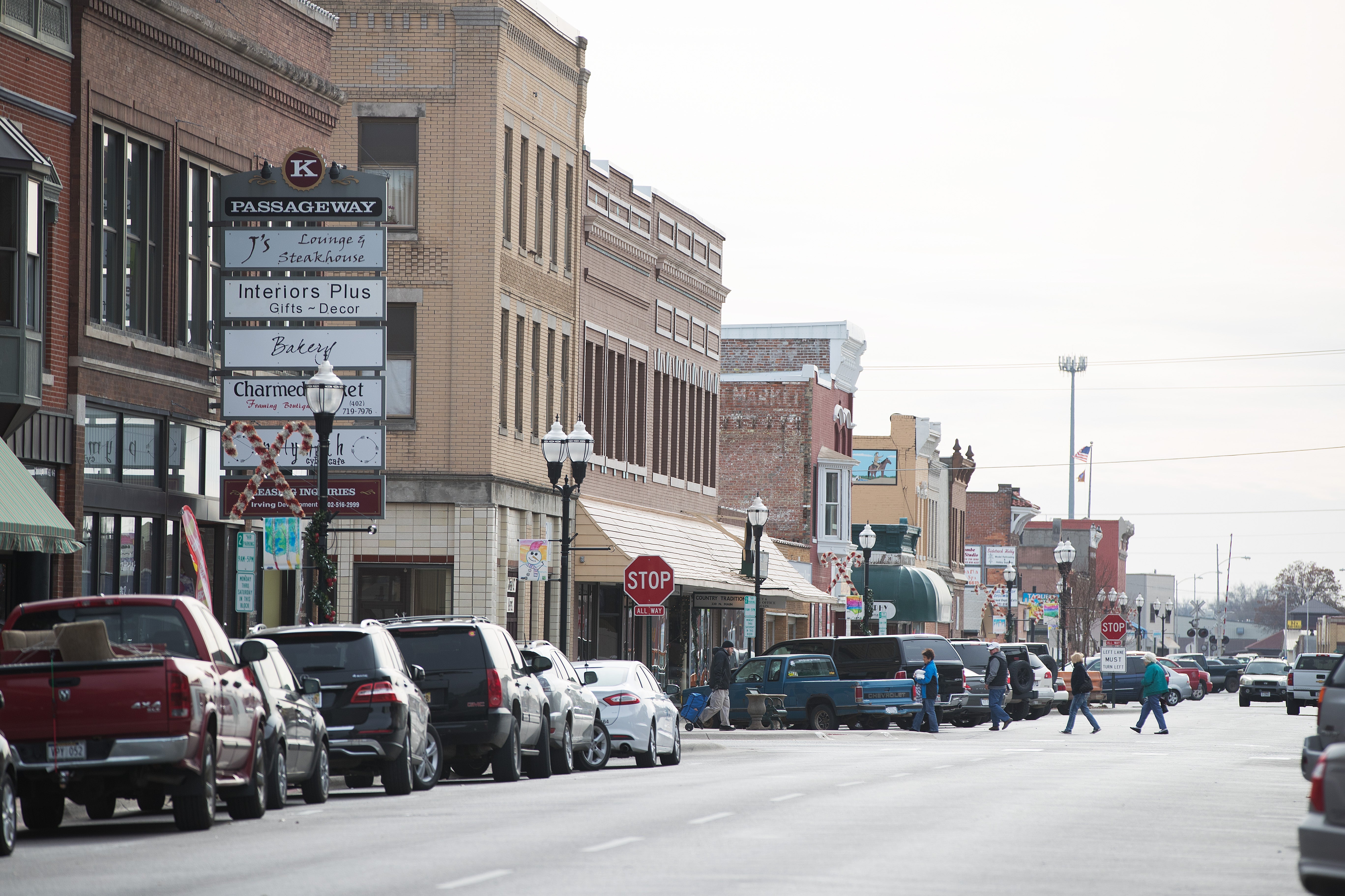 Each time a company comes to town, any town, brandishing the promise of good jobs and regional development, Stull said, the reality always fell short—especially for the plant's new workers. "You would think they'd know better," he said of towns that court the industry, "but they keep drinking the Kool-Aid." As an example, he cited Garden City, Kansas, which has a pair of beef plants. After hours, he said, those workers come to pick up groceries at the food bank.
Eastern Nebraska is not an unlikely place to build a chicken plant. The major Union Pacific corridor connecting Chicago to points west runs through Fremont; local corn and soybeans will provide a plentiful source of feed. Meat is a familiar industry: In addition to Hormel, the Fremont Beef plant packs up cow parts on Schneider Street. There is little economic divide between town and farmland; each depends on the other. The Costco plant will be no exception: Some of its strongest supporters are the family farmers whose cropland will soon make way for chicken barns.
Costco's venture will be the first vertically integrated chicken-growing operation of its size in the country, a gambit to more cheaply provide some of the $90 billion in chicken Americans buy each year. But the company won't do it alone. While a Costco-created affiliate runs the hatchery, the feed mill, and the slaughterhouse, the raising of the chickens will be outsourced to a dozen-odd counties north of Fremont. More than 120 growers, most with a set of four barns, will raise Costco's flock. That dispersal protects the flock against disease but also outsources capital expenditure, debt, and risk to participating farmers.
Raising a few thousand chickens is not a lot of work, the company says: just two hours of work per barn per day. And if you have faith in Costco, the contracts promise 15 years of guaranteed minimum income, with bonuses for good birds, in exchange for a small amount of labor. Plus, dibs on nutrient-rich chicken litter for your crops. That's awfully tempting for farmers struggling to make a good living on corn and soybeans, especially those who desperately want to keep families together. "Every one of them said, without question, this is going to give us the ability to bring one of the kids back to the farm," said Shafer, the head of Lincoln Premium Poultry, the newly created entity, partly owned by Costco, that will operate the retailer's plant. "They'll be able to come back to the farm and make a living, a good living at that." The Costco plant, goes the thinking, can be a catalyst for reversing brain drain to Omaha, Minneapolis, and Chicago.
Not everyone is so bullish on Costco's contracts with local farmers. "There's a tremendous amount of risk," said Mike Weaver, a chicken farmer and the president of the Contract Poultry Growers Association of the Virginias. Costco's contracts are an improvement over the industry standard, he concedes, but that's not saying much. "It says for economic reasons or several others they can void the contract, which leaves a farmer hanging. How can they pay that debt? They'll lose their farms. They're putting their farms in hock, and Costco can back out any day they want." In February, chicken farmers in five states filed a class-action lawsuit against poultry companies, alleging the contracts turned them into indentured servants.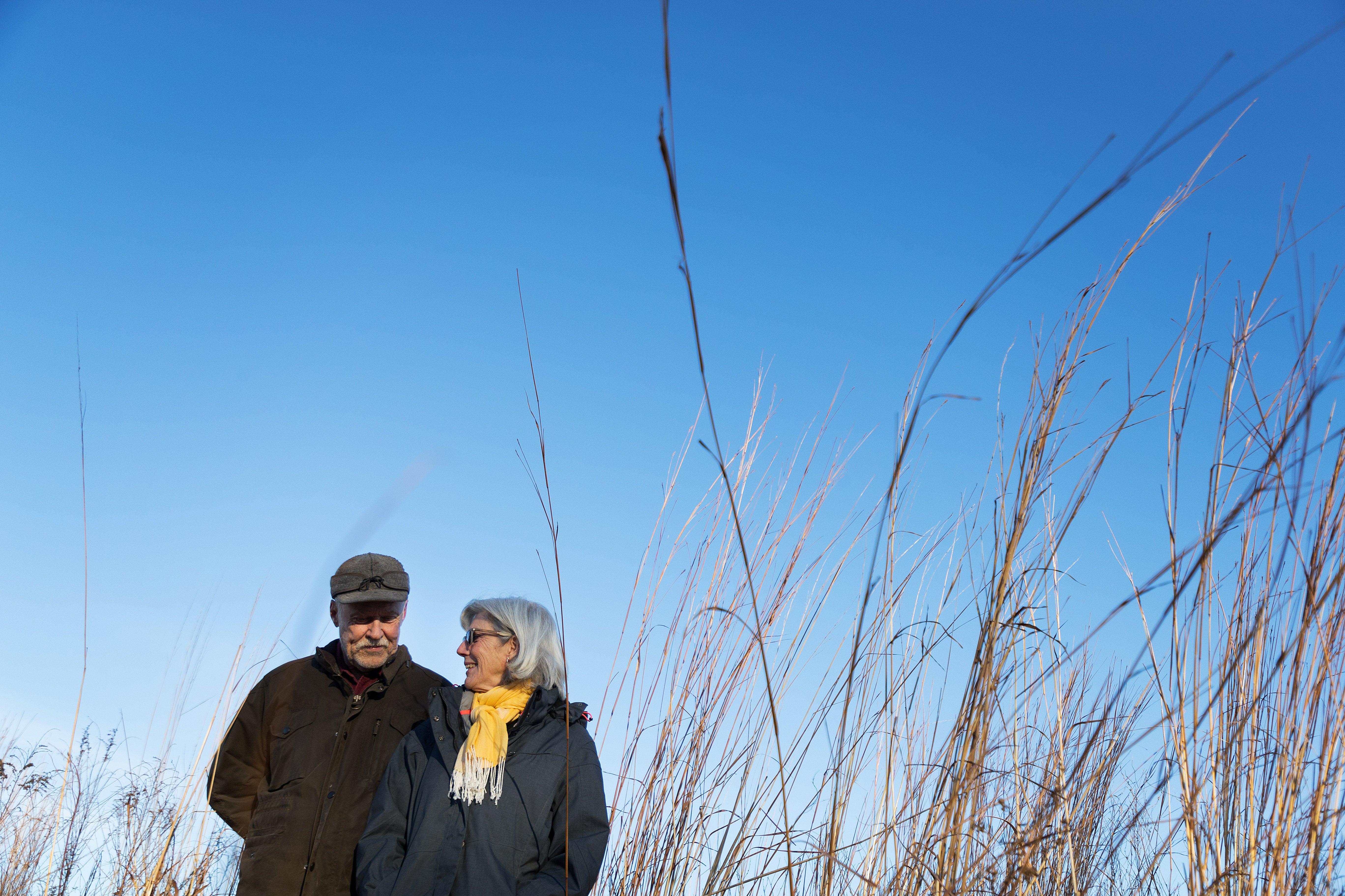 Five miles north of Fremont, down gravel roads cut between cornfields, I came to the house of Nancy O'Connor and Randy Ruppert. The prospect of the Costco plant had made an unlikely activist of Ruppert, a retired railroad man. His group, Nebraska Communities United, fights for economic independence for farmers and tries to warn them of the risks of relying on corporate partners. "I'm not so pissed at Costco. They're a corporation and they have to make money," he said as we walked through wild Nebraska prairie restored from cropland, his dogs trailing through the puddles. Monarch butterflies swirled around our feet, drawn to the milkweed that grows here, a refuge for a plant that has been devastated in the Midwest by industrial weedkiller. "I'm saying, we've got to shift society's view on where our food comes from and how it's produced. In America, we buy 5,000-square-foot houses when our little house would do. We buy $80,000 cars when a $25,000 car would do. And then we don't have money to buy the $8 chicken—so we buy the $3 chicken. That's the view that has to change." Organic farming, he argues, could help farmers increase their profits and restore natural land at the same time—and provide an alternative way of life to raising chickens for a superstore.
He's a lonely, anti-corporate environmentalist in a state where big ag has reaped enormous benefit from Environmental Protection Agency exemptions to what's called "nonpoint source pollution." Unlike the fixed discharge points of factories or water treatment plants, runoff from farms and feed lots goes unregulated. The biggest environmental impact from the Costco plant won't be in Fremont, but in the countryside, where runoff and filtration send the chemicals in chicken fertilizer into rivers and aquifers.
"This is not an academic or theoretical exercise," explained Alan Kolok, an environmental biologist who, for 18 years, has monitored pollution levels in the Elkhorn River, a tributary of the Platte that runs through the barn area. "There are examples where surface runoff is contaminating drinking water in the Midwest, and cities not responsible for the contamination are suffering the adverse impact from practices going on upstream." The water utility in Des Moines, Iowa, 160 miles to the east, now spends millions cleaning hog manure from upstream out of the capital's drinking water. It's not a new concept in Nebraska, a state whose most famous export is beef. But the impact from raising 100 million new chickens in the watershed each year will be significant. "We, the citizens of Nebraska, one way or another are going to pay for that load. How much is it worth? That's the question we're not asking."
Many of the people who cope with those changes will be the workers themselves. Like generations of migrants before them, they have come to Fremont seeking a better life. Many say they feel at home here, despite the town's reputation.
On Sundays, they join native-born Nebraskans to fill large churches downtown and smaller ones on the outskirts. "God's a good unifying factor here in town," said Oscar Duran. Duran works at the city's lone Catholic church, St. Patrick's, whose 7,500-strong congregation is about 30 percent Hispanic and which plans to start holding a bilingual Mass each week. In September, the church organized a festival for Fremont Latinos, the most visible demonstration of community pride since the ordinance fight.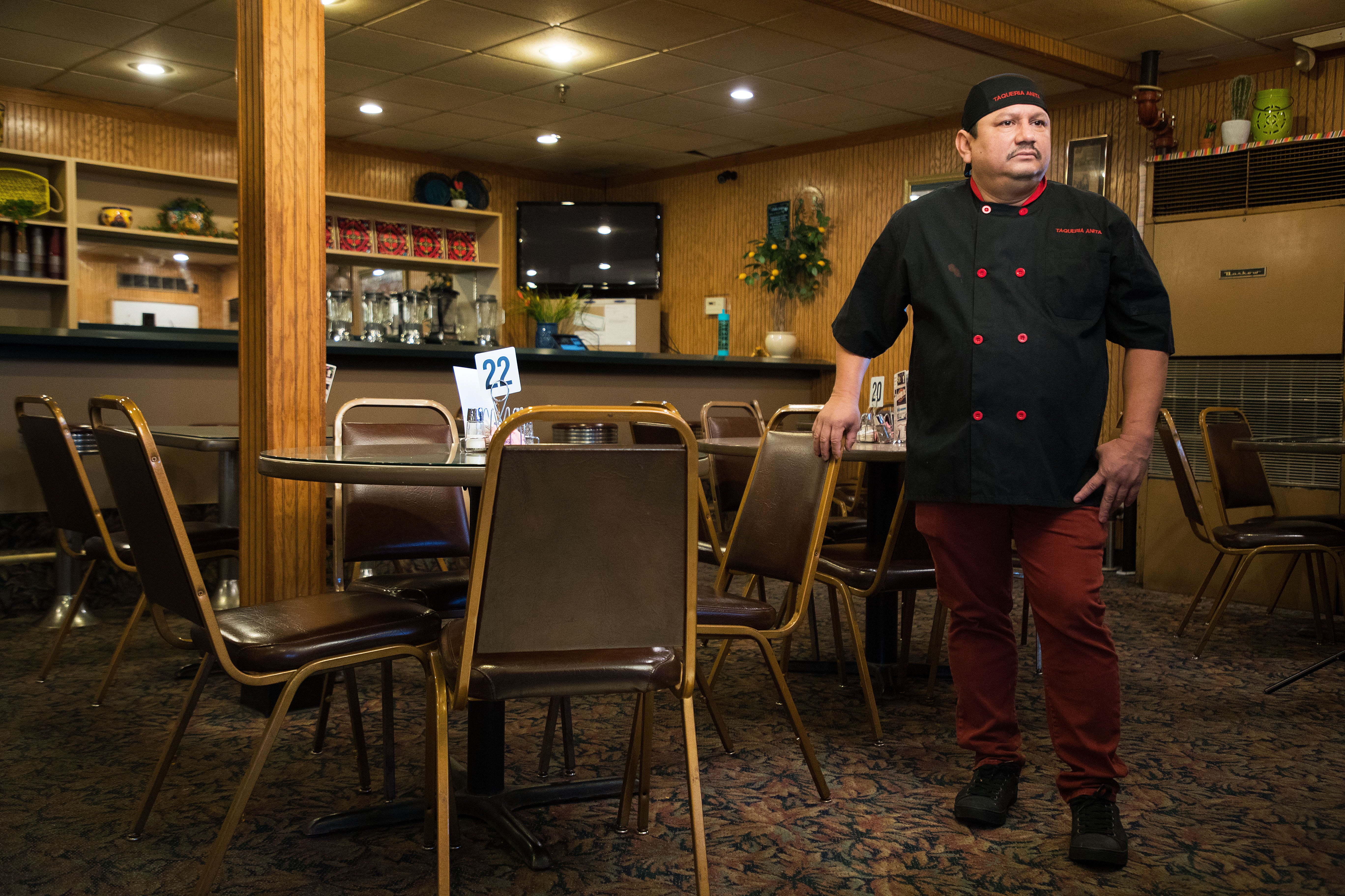 Assimilation is typically thought to be an urban phenomenon, and it's true that in some ways, immigrant life can be easier in a large metropolis where it's easy to blend in. But as Latino migration in the South and West continues to defy the urban clustering of earlier immigrant groups, there are signs that rural assimilation can be easier. Culturally, towns like Fremont—quiet, small, and devout—are more similar to immigrants' Central American hometowns than frenetic urban neighborhoods like Boyle Heights, Los Angeles, and Elmhurst, Queens. Is there racism in Fremont? Sure, but where isn't there racism?
In a one-story building across the tracks from the industrial district is a restaurant called Anita's. The food is Central American, and as good as anything you'll find in Queens: tacos, burritos, pupusas, and plates of stewed meat with beans and rice. When I came in at lunchtime, the place was as bustling as a small-town restaurant could be.
When Guatemala-born Noel Saravia and his wife started Anita's in 2010, in a small storefront on Main Street, business was tough. He would finish the night shift on the chain at Hormel, then clean up and come downtown to cook lunch. (This is typical of Latino entrepreneurs in Nebraska's meat towns, who tend to start their ventures while still holding onto their day jobs.) This was at the height of the ordinance drive, when Latino families were relocating from Fremont to places like Schuyler. The restaurant took in $70 a day, $300 max on the weekends.
But things turned around. After 17 years at Hormel, Saravia quit the line to run Anita's full time. Americanos started coming in around 2013. Now, Saravia said, they make up 99 percent of his business (and a few of his employees). A few months ago, Anita's moved to this newer, bigger space. Like Bob Missel, Saravia sees the Costco plant as an opportunity. "It'll help some people, not others, like everything in life," he said in Spanish. "The farmers, it doesn't sit well with them. But for those of us who have businesses, there will be more clients."
But like most immigrants in Fremont, he doesn't want his kids working on the line. His daughter, who worked at Anita's all summer, is going to college nearby. The other immigrants I spoke to expressed a similar ambivalence about the plants. Their children want to be photographers or FBI agents. Marta Jiménez, another former packer who runs a Guatemalan grocery on Main Street, told me her 11-year-old daughter serves as an interpreter for Latinos in Fremont who have issues with law enforcement. She wants to be a lawyer, so she can help people. "The youngest professional Latinos are moving out of town," Duran said. "They're leaving Nebraska in general." Once, a generation of Nebraskans ascended to the middle class thanks to meatpacking jobs, then saw their children depart for bigger cities. Now the children of immigrant packers, too, are pursuing opportunity where they can find it.
At the Win It Back meeting at Fremont's public library, I heard an older man tell a story that encapsulated his frustration with the city's pursuit of Costco. He and his wife had asked a regional economic development official, "Why isn't Fremont trying to get white-collar jobs in the community? Some good, clean, stable jobs?" She looked him in the eye, he recalled, and said: "Fremont's only a blue-collar community." That might once have been an epithet wielded proudly, when line workers could buy a house and a boat. Nowadays, blue-collar work has been decoupled from social mobility, and as that aspiration has disappeared, so has the prestige.
Fremont can grow. Changing is harder. The growth that Costco promises to Fremont, that meat processing promises to American small towns, is one of degree—more people, more stores, more apartments—not of type. Hope for that kind of transformation might lie in strategies for structural change, like organic farming or stronger unions, or it might simply not be viable for an American town that doesn't make its living from tourism or a research university. Fremont is not a poor town by any stretch. But it remains a setting-off point for young people, whether their parents come from down the street or from El Salvador. As long as that remains the case, a small-town revival—here and in places like it—will always be a generation away.
Top image: Photo illustration by Lisa Larson-Walker. Photos by Ryan Soderlin/Slate.