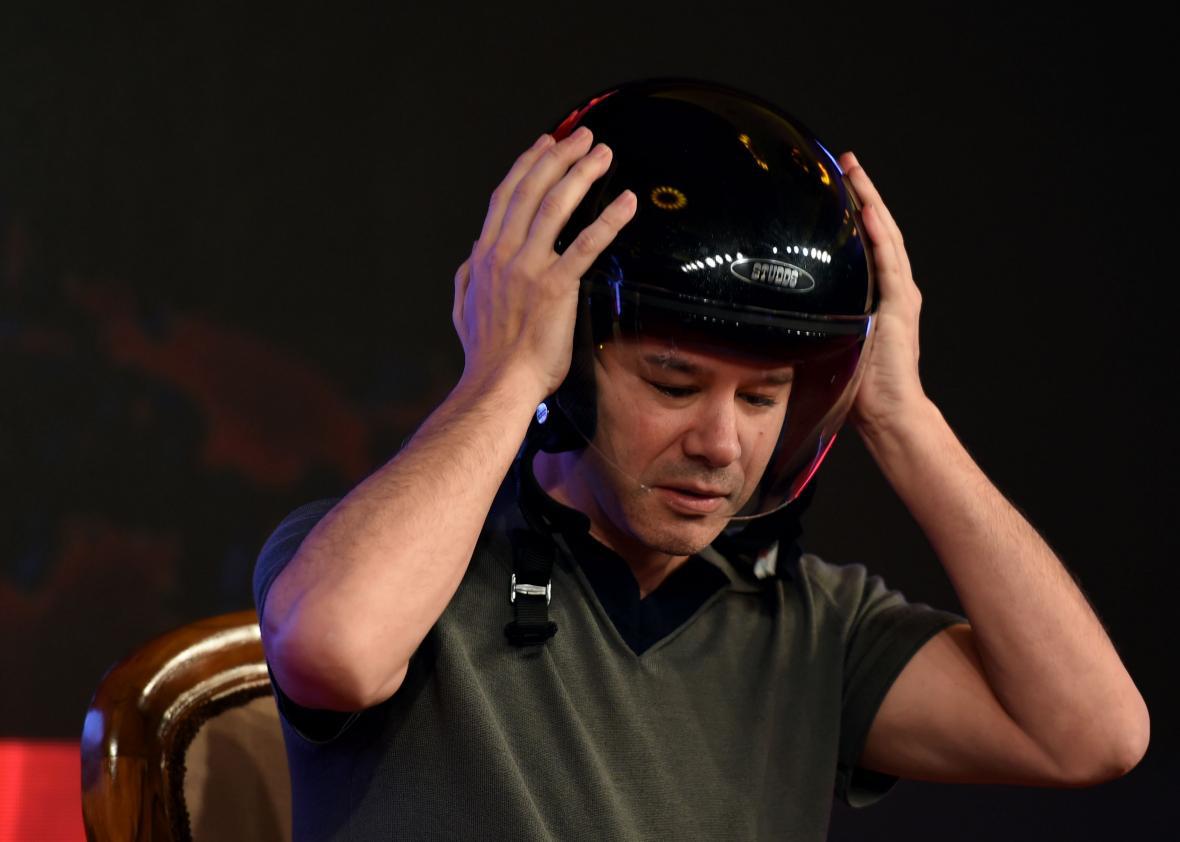 Uber CEO Travis Kalanick announced Tuesday he is taking an indefinite leave of absence from the company, after the death of his mother in a boating accident and a series of scandals over Uber's workplace environment and business tactics.
"If we are going to work on Uber 2.0, I also need to work on Travis 2.0 to become the leader this company needs and that you deserve," Kalanick wrote in a letter to the company's 14,000 employees on Tuesday morning. Kalanick said he would be available "as needed" for the "most strategic decisions " but would generally be allocating responsibilities to the company's leadership team—or what remains of it after weeks of high-profile departures.
Eric Alexander, the company's top executive in Asia, was fired last week over his handling of a rape committed by an Uber driver in India. More than 20 employees have been fired as part of a separate investigation into more than 200 HR claims. Emil Michael, the company's second-in-command and head of business, left on Monday—a move that was suggested in a report, prepared by former Attorney General Eric Holder, in response to the allegations of harassment and retaliation made in a blog post by former Uber engineer Susan Fowler. The report's 47 recommendations were adopted unanimously by Uber's board on Sunday.
The first of those recommendations? "Review and reallocate the responsibilities of Travis Kalanick." Even once Kalanick has returned from his leave of absence, the company will turn over some of his responsibilities to a chief operating officer, a position that has yet to be filled.
---