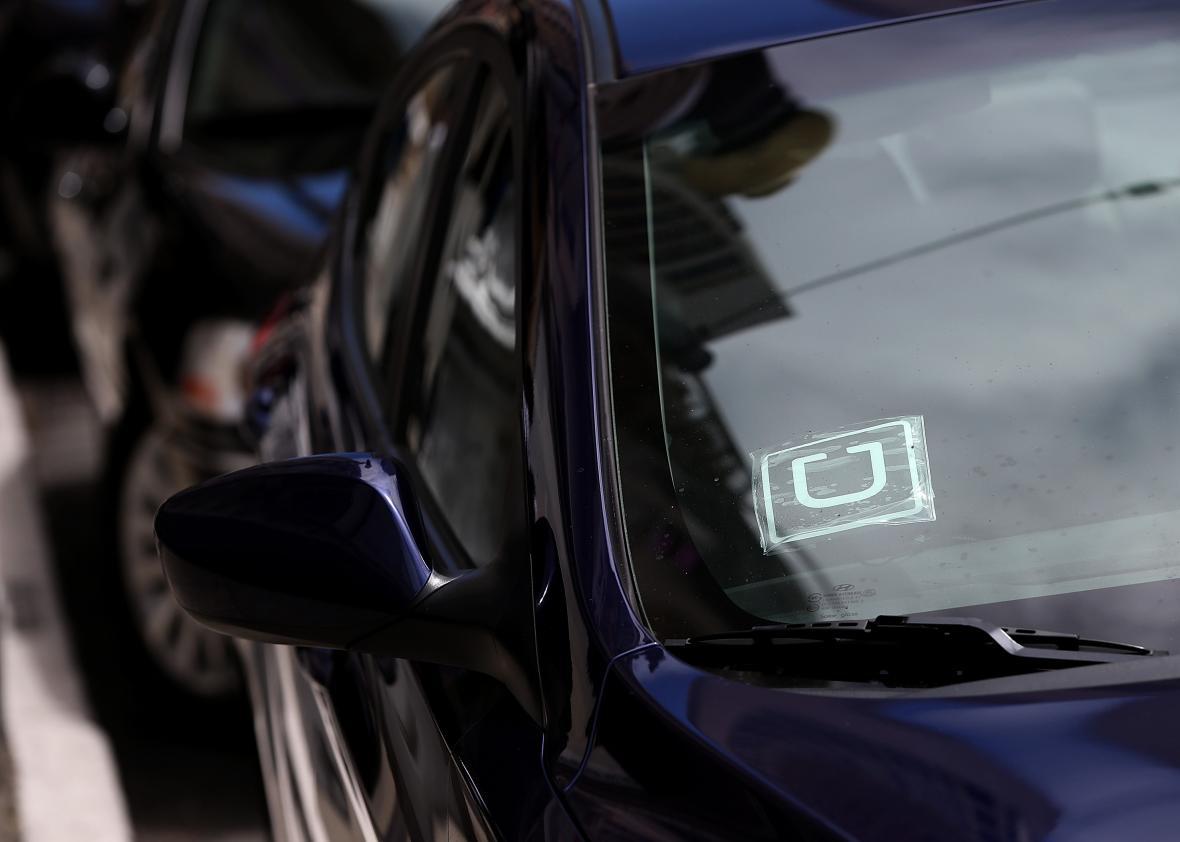 The U.S. Department of Justice has apparently opened a criminal investigation into Uber following reports that the ride-hailing company used secret technology to hide its vehicles from authorities in certain cities.
The DOJ probe, first reported by Reuters on Thursday, follows a March New York Times report that revealed the existence of the offending software, referred to within the company as "Grayball." According to the Times, Grayball "uses data collected from the Uber app and other techniques to identify and circumvent officials who were trying to clamp down on the ride-hailing service" in cities and countries it wasn't yet licensed to operate in or from which it had been explicitly banned. Those places included Boston, Paris, Las Vegas, Australia, China, and South Korea. According to Reuters, Grayball "helped Uber tag some users," including law enforcement agents and city regulators, "so that they saw a different version of its standard app." Uber acknowledged Grayball's existence and prohibited its use shortly after the Times published its account.
But the subterfuge doesn't end there. Grayball was apparently part of a wider internal program called VTOS (for "violation of terms of service"), which was approved by Uber's legal team and has operated since 2014. Per Reuters, VTOS "analyzed credit card, device identification, location data and other factors to predict whether a request for a ride was legitimate." In some cases, the San Francisco–based tech company claims, the technology helped protect users of the ride-hailing app by clamping down on fraudulent requests. In others, though, it was used to mask cars or blacklist riders the company suspected of being city officials "looking to fine drivers, impound cars or otherwise prevent Uber from operating" in unauthorized markets, employees of the San Francisco–based tech company told Reuters anonymously.
One such market was Portland, Oregon. In an April 21 letter, lawyers for Uber admitted to using Grayball to mask its UberX drivers for two weeks in December 2014, prior to receiving permission to operate there. According to Reuters, Portland alleges that Uber "grayballed" 16 of its Bureau of Transportation officials during that period, "denying them dozens of rides." Uber says that Grayball was used "exceedingly sparingly" in Portland before the ride-sharing app was approved for operation there in April 2015, and that the company "has not used the technology in Portland since April 2015 for any reason." (Recode has posted the full letters online.)
Reuters reported Thursday that a Northern California grand jury has subpoenaed Uber "seeking documents concerning how the software tool functioned and where it was deployed," the first step in opening a criminal investigation.
It's early days yet, and it remains unclear whether a DOJ investigation would result in any criminal charges. But the federal probe is only the latest fiasco in an already no good, very bad year for Uber. In January, the company's decision to continue allowing users to hail cars at airports while taxis went on strike amid President Trump's first travel ban targeting seven Muslim-majority countries birthed a viral Twitter hashtag, #deleteuber. In February, Uber chief executive Travis Kalanick vacated his seat on Trump's Business Advisory Council in response to public criticism. Mere weeks later, a blog post by Susan J. Fowler detailing incidents of sexual harassment she experienced while working as an Uber software engineer sparked a public-relations firestorm. Uber's conduct toward female employees and aggressive workplace culture came under increasing scrutiny after it was revealed that Amit Singhal, a high-level engineer who left Google to join the ride-sharing company in late 2015, failed to disclose that his departure coincided with a dispute over a sexual harassment allegation against him. The next day, a video surfaced of Kalanick, known for his brash business tactics, berating an Uber driver after the driver accused him of depressing employee wages. Then came the Grayball revelations, followed by the resignation of Uber's president and top communications executive over ongoing sexual harassment concerns. Last month, the company faced allegations that it failed to take action against drivers who picked up passengers while drunk and that it had maintained an internal program called "Hell" to identify and punish drivers who also worked for Lyft, Uber's chief ride-hailing rival.
Uber is currently valued at $70 billion. As of February, a reported 200,000 people had deleted their accounts. When I asked via email how many users had ditched the app since then, a spokesman for the company declined to comment, but added (drawing verbatim from a March 21 press call), "We are in the fortunate position that the business remains healthy, allowing us the time to focus on all the changes that are necessary."