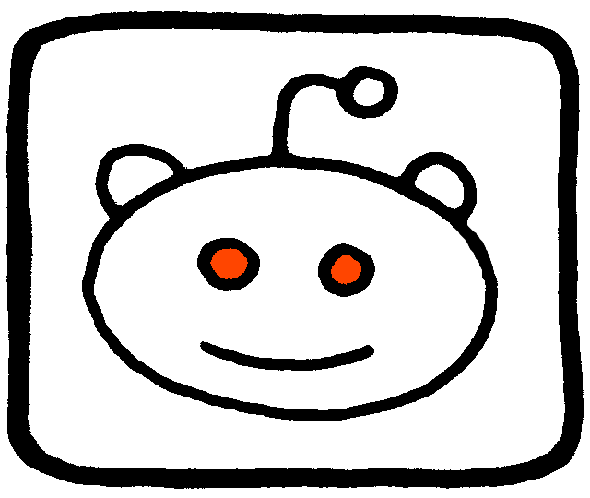 Reddit has faced significant management issues and controversy over the past few years, but with the return of its founders and a slew of new hires, the company is trying to clean up its act, offer a better, safer user experience, and maybe even make some money.
One new feature in particular exemplifies this improvement strategy. Last week, the product team announced in-house image hosting to streamline the process for posting photos on Reddit and give the company more content control. Instead of uploading photos to Imgur or Photobucket and then linking to them on Reddit, users can now upload their photos and GIFs directly.
The feature has been rolling out incrementally and will be fully live next week. It accomodates most standard photo formats for files up to 20MB or GIFs up to 100MB. Reddit users will still be able to use other photo hosting services if they choose, but Reddit's founding engineer Chris Slowe, who left the company in 2010 and returned in January, says that most users have been opting for the native tool as it becomes available to them. "Reddit isn't a place where we just foist things on user," he said.
Offering image hosting has been a longtime company goal, and as the company's engineering department expanded over the last year it became possible to devote time to building it. The feature does a few things for Reddit. First of all, it just gives users a sleek and convenient feature. From the company's perspective that's one more reason to love Reddit or get hooked. But image hosting also makes it easier for the company to address copyright issues, spam, and bullying or abusive content. "I've been put in charge of our internal team called 'Anti-Evil.' It's basically anti-spam, anti-abuse," said Slowe. "With photos it's a whole other game."
Reddit has had a good relationship with third-party image hosts and has worked with them both in general and to address problematic content. Slowe points out, though, that this old system was hard for users to navigate. "They're in this position where they've got something out on the Internet that they don't like, and they have to track down the 12 stake-holders who can actually fix it. We're streamlining that process by hosting," he said.
The other component of image hosting is ease-of-use and more control for Reddit as it works to monetize its 230 million monthly users. Some have doubts about Reddit's model. "Freedom has made the site one of the most popular online communities around … but it doesn't make it a terribly good business," Mathew Ingram wrote on Forbes last year. But Reddit has been expanding its marketing pitch, offering sponsored posts and trying to rethink how advertisers can reach customers in a Reddit-y way. Alexis Ohanian, Reddit's co-founder and chief of strategy, explained, "We have native advertisements that are very transparent to our users, but they're ways for brands to start conversations and reach communities that they would probably never be able to reach. You can actually talk to a community of people … who actually care. There's never been a way to do that in a genuine manner."
Meanwhile, Reddit's native image hosting could be trouble for another bottom line: Imgur's. The company declined to comment for this piece but has been distributing a statement that says, "This isn't a surprise. Tools for uploading images are an expected part of any platform these days. … We're super focused on our mission to surface up the world's most entertaining content and making Imgur the best visual community in the world." Digiday reports that Imgur has been courting advertisers lately and may have guessed that Reddit would eventually create its own tool.
No one is saying that image hosting will solve all of Reddit's problems, the feature is more of a signifier of what's to come. "We're in an incredibly fortunate position given how massive and influential Reddit already is, but we look around every day and we're not content because we still have a lot more work to do," Ohanian said. "We now have the benefit, too, of just experience, frankly. Experience is, I think, a pretty underrated thing in tech generally. But one of the things I see so clearly now is how much Reddit is evolving in large part because of how much we've grown. It makes me really hopeful."
---