Twitter will stream 10 regular-season, Thursday night NFL games for free online as part of a landmark deal announced Tuesday morning.
The games will still be broadcast on TV by CBS and NBC, who split the rights to the 10 games in a $450-million-per-year deal reached in February. (Each will broadcast five of the 10.) They'll also be simulcast on cable via the NFL Network.
Now, however, they'll also be simulcast for free to a global audience via Twitter.com and the Twitter apps for mobile devices, without requiring people to log in or certify that they pay for cable. That will open the games to cord-cutters and viewers around the world who until now have had no way to watch the games live.
This is a big deal for the NFL, which is flexing its market power in a bid to appeal to young viewers who devour social media and watch most or all of their TV online.
But it's an even bigger deal for Twitter, which won the rights despite reports that deeper-pocketed rivals such as Facebook and Amazon were angling for them. The deal reaffirms Twitter's position as a leader among social networks in live video and real-time discussion of events and TV shows. It could also help the social media platform pull in new users, something it has struggled mightily to accomplish via a series of hit-or-miss product tweaks in recent years.
Its successful bid left media analysts wondering: Wait, Twitter? How could Twitter, whose stock has lost half its value in the past year due to concerns about its stalled growth, afford to outbid a company like Facebook?
A source familiar with the negotiations gave me a very interesting answer: It didn't.
That is, the source said, Twitter's bid for the Thursday night simulcast was not the highest that the NFL received. In fact, Twitter paid less than $10 million for the rights, while others may have bid upward of $15 million. The source believed Facebook was among those that bid more. That would seem to contradict an earlier Bloomberg report that said Facebook withdrew from the bidding because it didn't like the terms. Then again, those could just be two different interpretations of the same facts.

Facebook did not respond to a request for comment Tuesday morning. Twitter said it could not disclose the details of the talks or the amount the company paid.
If it's true that Twitter won with a significantly lower bid, however, that implies that the NFL had other reasons for preferring Twitter as a streaming partner. My source said one reason was indeed that Twitter was more flexible as to the NFL's advertising requirements. I'm told that CBS and NBC will retain the rights to sell the majority of the ad slots on the simulcast, with Twitter selling perhaps the remaining 20 percent or so. That's a big reason why these rights cost so much less than the ones Yahoo purchased to live-stream a single regular-season game in 2015.

Another, less obvious reason might be that Twitter's core audience dovetails neatly with the young, cord-cutting demographic that the league is targeting.
At first glance, Facebook's potential audience would seem to be much larger than Twitter's. The social network famous has more than 1.5 billion active users, while Twitter has been stuck at around 300 million. But both Twitter and the NFL are estimating Twitter's potential audience for these games at some 800 million—a figure that combines its active users with the many more who regularly view tweets without logging into the service. Throw in those who encounter tweets embedded on other sites across the Web, and you've got more than 1 billion. (Obviously, not nearly that many people are going to actually tune into a given game; we're just talking potential scale here.)
That said, it seems that sheer audience size may not have been what the NFL was after here. I can think of at least one potential explanation for that. The biggest risk to the NFL in selling streaming rights to its games is that it will alienate its TV broadcast partners, on whom it relies for huge chunks of its revenue. Those partners fear that streaming games online for free will eat into their TV audience. Facebook's vast user base cuts across virtually all demographics, whereas Twitter appeals most to the younger, urban types who are more likely to be cord-cutters anyway. In other words, Twitter might be less likely to cannibalize the audience the NFL was already reaching on network TV.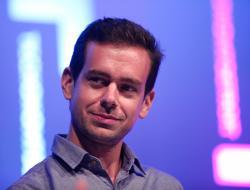 This, to be clear, is speculation. What isn't speculation is that Twitter and the NFL already have a relationship: They've partnered since 2013 as part of Twitter's Amplify program, with the NFL showing video clips on the service—including, most recently, in-game highlights and instant replays—along with lucrative ads. That may have eased the talks between the two sides.
One final reason Twitter might have appealed to the NFL more than other streaming partners: For all its product tweaks and difficulties in attracting new users, Twitter's service remains the most conducive of the social media platforms to following live events as they unfold. Facebook has made live video a major priority of late, but its algorithmically ranked timeline isn't a natural fit for the format. People are used to going to Facebook to see and respond to what their friends have posted in the past day or two—not to interact with them in real time. Facebook is working hard to change that, but it's the one realm in which Twitter maintains an edge that will be hard for it to overcome.
What exactly the games will look like on Twitter isn't yet clear. What we know is that they'll be available whether you're logged in or not, which is significant in its own right. Twitter has tried for years to convince investors and the media that monthly active users, or MAUs, is the wrong metric by which to judge its reach. Under previous CEO Dick Costolo, especially, it strived to recast itself as a media company as much as a social network. Current CEO Jack Dorsey may be coming around to that strategy himself, following a series of high-profile product tweaks that so far seem to have done little to move the MAU needle.
The NFL deal, which could allow Twitter to show ads to millions of people who aren't even logged in (or don't even have accounts), may be exactly what the company needs to finally prove its point.