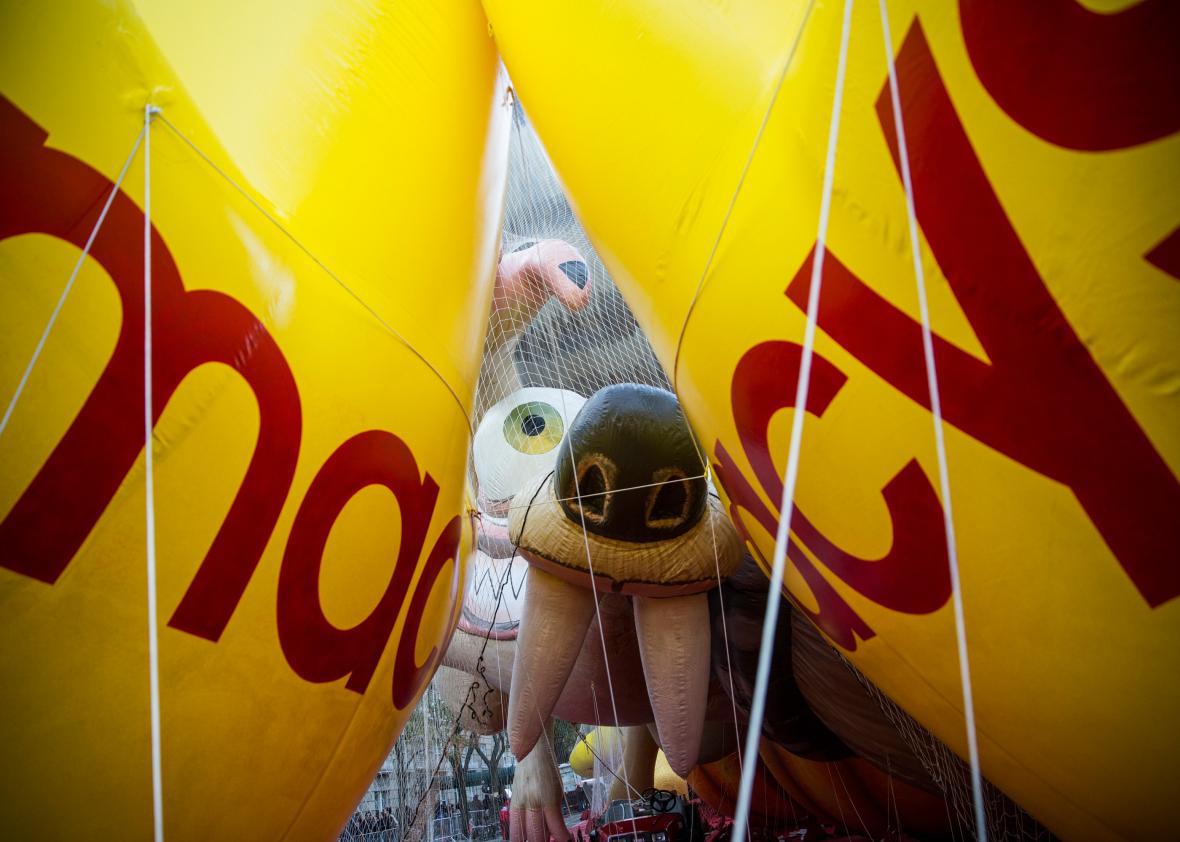 Donald Trump is celebrating. Macy's, which dumped the Donald's eponymous clothing line after his controversial remarks about undocumented workers last year, announced Wednesday that its 2015 Christmas gift was a giant lump of coal.
Despite ongoing turnaround efforts by the department store chain, Macy's reported that sales at Macy's and Bloomingdale's stores fell by almost 5 percent in November and December. The company also announced plans to cut about 4,350 employees, ranging from sales associates to senior corporate management. And on cue:
Company officials blamed everything from unseasonably warm holiday weather to a decline in spending by international tourists for the less-than-cheery Christmas sales. There's likely something to all of these explanations. It was a record-breaking 72 degrees on Christmas Eve in New York City, hardly the kind of conditions that inspires people to buy mittens and puffer coats. And the hotel trade is suffering too. National hotel occupancy rates fell by 4 percent between Dec. 20 and Dec. 26 over the same period last year, according to STR, a hospitality industry-tracking firm, while actual revenues dropped by 10 percent in New York City.
But Macy's almost certainly has larger problems—and, no, ditching Trump's dress shirts isn't among them. Historically, the department store appealed to the middle-class shopper. But that's a shrinking segment of the population. As a result, Macy's finds itself, at least in the view of many retail analysts, betwixt and between, neither here nor there. It's not a budget department store like J.C. Penney, where sales increased by 3.9 percent during the same period as Macy's end-of-year decline. Nor is Macy's a luxury department store, nor is it a fast-fashion superstar like Zara or H&M.
In the view of some investors, the store should turn to its real estate assets for salvation. As the Wall Street Journal points out, Macy's owns valuable property in New York, San Francisco, and Chicago, and activist shareholders have urged the company to monetize it by such methods as selling and then leasing it back.
Perhaps Macy's still has a use for Donald Trump.
Previously in Slate:
---