Josh Mohrer had a long summer.
While much of New York was pondering its beach getaways, Mohrer, Uber's general manager for the state, was leading a multimillion-dollar political assault on Mayor Bill de Blasio and his allies in the New York City Council. Legislators wanted to cap Uber's growth in the name of studying congestion in the city. Mohrer's team smelled an existential threat. June 30 found Mohrer on the steps of New York's City Hall in a black Uber T-shirt, backed by sign-bearing Uber staffers, calling for members of his small audience to "make your voice heard to your elected leaders." In mid-July, Uber struck again with a "DE BLASIO" setting on its app that showed 25-minute waits to get a car in Manhattan and no service whatsoever in the outer boroughs; "what Uber will look like in NYC if Mayor de Blasio's Uber cap bill passes," an ominous pop-up read, inviting users to "TAKE ACTION" and "EMAIL NOW." Off the City Hall front lines, Mohrer was monitoring another clash in East Hampton, where Uber had ceased operating to protest local regulations earlier in the summer and where some two dozen drivers were now facing jail time.
"July sucked," Mohrer says, "and you can fucking quote me on that."
All that's behind him now. It's a late September morning, and Mohrer is stretched out on a gray denim couch, feet up on the table. Above his head is a vintage New York subway sign for Columbia University's 116th Street Station. We're sitting in a small conference room at Uber's office near Hudson Yards in Manhattan, fresh off a tour of the 52,350-square-feet facility, which Uber moved into in February. The office is quiet, and Mohrer, in black jeans and a blue-checkered shirt, is Bueller-like in his nonchalance. "It's going great," he tells me. "This is my favorite time of year."
The summer's political battles had given way to a busy but otherwise placid fall and, with four months left in the year, Uber was coasting. New York City is Uber's biggest market in the United States, its most tightly regulated, and by far its most profitable. Nearly five years after first arriving here, officially in May 2011, the company's growth has yet to plateau. Thirty thousand new users are trying their first Ubers every week. After Labor Day, total weekly ride volume had spiked to 1 million trips, two or three times what it was a year earlier. Or something like that. "There's some emotional happiness there, I guess," Mohrer says. "Like, it's a round number!"
Insofar as one can "win" a market as vast and complex as New York City, Uber already has done it. Lyft, the company's main rival in the United States, came on the scene in July 2014 and has been playing catch up ever since. As of mid-November, data from the Taxi and Limousine Commission showed nearly 30 bases affiliated with Uber in the city compared to two affiliated with Lyft. At last count, Uber's fleet of vehicles numbered 24,854—about two-thirds of all black cars and nearly twice as many as taxis. Smaller ride-"sharing" competitors like Via and Gett have struggled to make headway; Gett's latest campaign, "Surge Sucks," is crediting customers in Gett rides with the amount they've spent on Uber or Lyft surges, up to $100. It hardly matters. In four-and-a-half short years, Uber has pulled so far ahead that everyone else is vying to be runner-up.
Uber's defining moment in New York arrived on Wednesday, July 22, on the eve of a scheduled City Council vote on the proposed vehicle cap. The day before, City Council Speaker Melissa Mark-Viverito had phoned de Blasio in Italy to warn against forcing the cap through. On Wednesday Uber and various city officials met to finesse a compromise. By the end of the day, the city had agreed to drop its plan to impose a cap, and Uber had signed off on a four-month traffic study, the results of which are scheduled for release by Dec. 1. Both sides hailed it as a victory. For Uber, it actually was.
Uber has come a long way from two years ago, when Mohrer and his team were caught ordering and canceling thousands of rides to sabotage Gett and Lyft and when drivers were striking to protest poor wages. "We're more disciplined, I think is the word for it," Mohrer says. Call it whatever you want. But in a stunning turn for a company whose natural state has often seemed to be clobbering legislatures and regulators into submission, Uber New York is suddenly, strangely, maybe even uncomfortably at peace.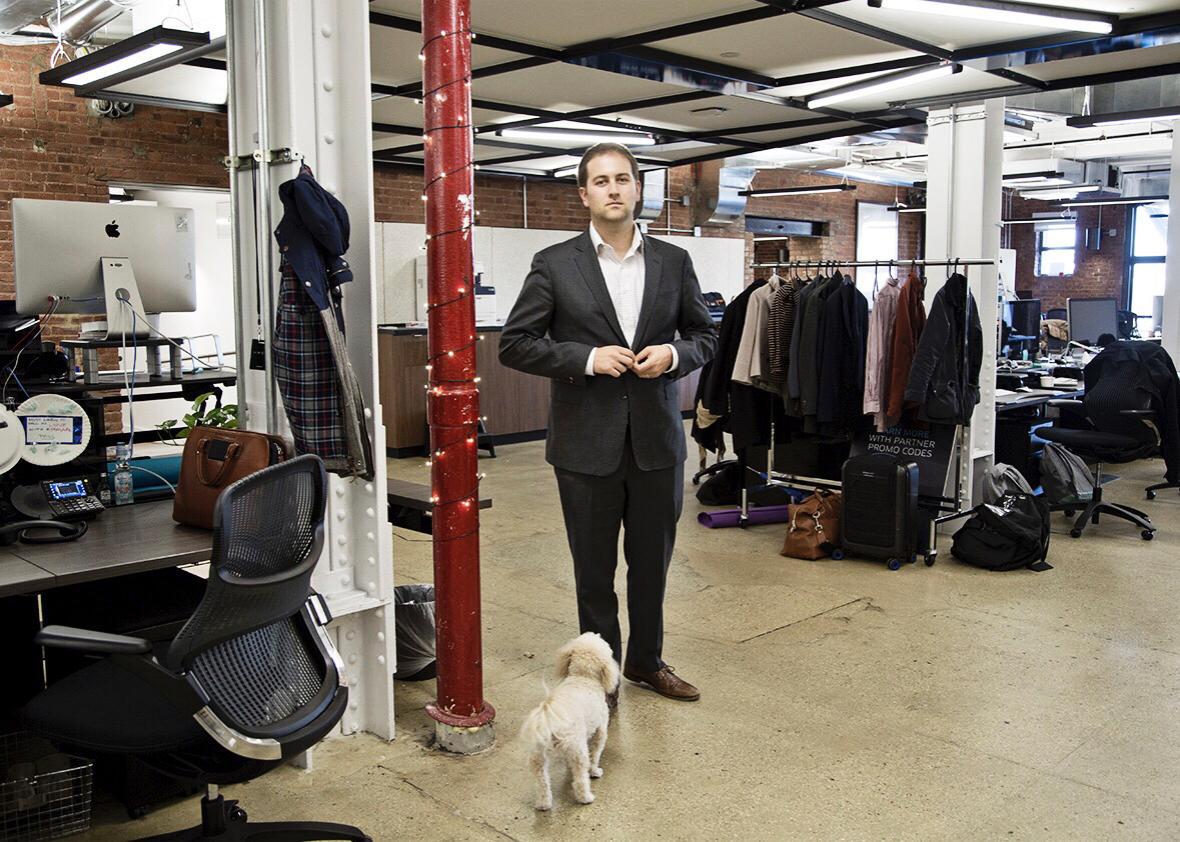 On the driver front, Uber has long backed away from its inflated claims about earnings. Data from the last week of September shows the median UberX driver grossing $38 or $39 an hour. After Uber's fee (20 to 25 percent), sales tax (8.875 percent), and New York City black-car fees (2.5 percent), that typical driver is left with about $24 an hour. Deduct whatever he or she is paying out for operating costs—gas, insurance, vehicle maintenance, phone service, etc.—and net earnings fall even lower. Twenty or so dollars an hour isn't great, but it's also not terrible. For drivers in the city, most of whom work between 30 and 50 hours a week, that translates to pre-tax earnings of between $30,000 and $60,000 a year. The handful of them I've spoken to recently have neutral to positive things to say about Uber—a big shift from a year ago, when they were more critical.
With its roadways shockingly clear, Uber is testing a few things: UberEats, a food delivery option, and UberRush, a courier-slash-delivery service for small businesses, both of which fall under a broader corporate Uber umbrella known as—this is not a joke—UberEverything. There's also UberPool, the company's first real attempt at carpooling.
Meanwhile, UberX, the lowest-cost private ride Uber offers in New York, is still going strong—Mohrer says it makes up more than 80 percent of all Uber rides in the city. The New York team is looking at its third straight year of profitability. Mohrer won't share a revenue target but does say he expects sales tax on Uber rides to rise as high as $100 million this year. At a sales tax rate of 8.875 percent, that means Uber anticipates its New York bookings alone to exceed $1 billion in 2015, based on some very rough back-of-the-envelope math.
That New York is no longer a source of anxiety and struggle is fitting. While the city was once the crown jewel in Uber's empire, the company has spent 2015 eyeing new vaults to plunder. These days, Uber is making its biggest bets abroad, specifically in China. Uber CEO Travis Kalanick is personally overseeing operations in the Middle Kingdom, and the scale is on an entirely different level. Growth in New York is strong; growth in Chinese metropolises is fantastical. New York's regulatory challenges are thorny; China's are so vast and complex that they defy definition. While Uber New York was revving up against City Council this summer, Kalanick was penning this sentence to investors: "Simply stated, China is the #1 priority for Uber's global team." Uber has realigned its vision, and New York, while prominent, no longer takes up the top slot.
Still, Uber's victory in New York must nevertheless come as a relief. De Blasio has been trounced. Ride volume is up, up, up. In the outer boroughs, areas historically underserved by the taxi industry, Uber has continued its slow ascension as the default provider of rides. Another Halloween is over, another lucrative New Year's Eve around the corner. Even things with the Taxi and Limousine Commission, that purveyor of regulations, are going well. "Until a year ago, I was the most fingerprinted guy at the TLC ever," Mohrer tells me, as though this definitively proves the point. (He was required to get fingerprinted any time Uber registered a new base.) "That includes two times the machine was broken so they used ink on my fingers, and let me tell you something—that ink does not come off."
July sucked. August and September were better. And now here we are in November, and new efforts are just beginning. New York, after all, is bigger than New York City, and Uber, a few months shy of its fifth birthday here, is still antsy. In October, the company set its sights on the next goal, joining Lyft in calling for statewide legislation that would create friendly regulations for ride-hailing services. The initiative has already received support from Gov. Andrew Cuomo, in an apparent extension of his highly public feud with de Blasio. Mohrer has spent much of this month on a publicity blitz, touring around the state to speak about Uber's economic impact and potential for job creation. Albany. Buffalo. Rochester. Syracuse. On Wednesday: Binghamton. Local mayors so far have been supportive. "We're looking forward," Mohrer says. The state's legislative session begins in January. If there are fights to be had, they'll happen in 2016. Uber likes its odds. For once, all is well.