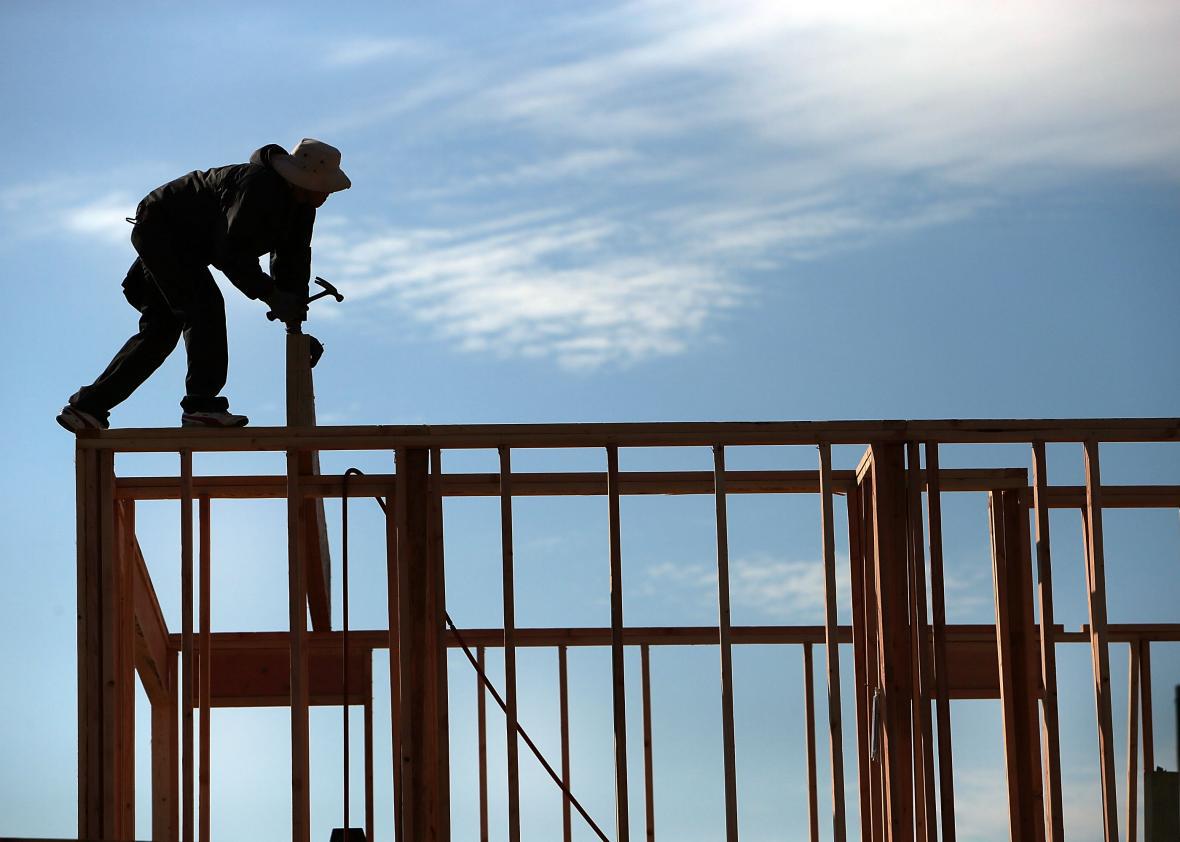 After a couple of down months, the U.S. labor market showed more signs of life in October, as employers added 271,000 jobs to their payrolls according to the Bureau of Labor Statistics. (They tacked on just 153,000 in August and 137,000 in September, per this month's revisions.) The unemployment rate fell a tiny bit to 5 percent while participation stayed even after a drop during September. Average hourly wage growth also, notably, hit 2.5 percent year over year, which Bloomberg's Joe Weisenthal notes is the fastest pace since 2009.
This is mostly encouraging. But I'm going to spare you the biblical exegesis of this month's numbers, and instead revisit some comments I made in September, when the figures had everybody feeling very ill at ease:

Recent labor market data has been pretty worrisome. For the first half of the year, the U.S. averaged 213,000 new jobs per month. In July, it added a healthy 223,000. But these past two months, the country has averaged just 139,000. That sounds ominous—like a potential sign the global troubles we've watched radiate from China and other emerging markets might be starting to touch not just stocks, but the real economy here in the U.S. That said, the job market has suffered through similar cold snaps before warming up again, and it's always possible we're looking at a blip. Also, remember, September's figures are going to be revised.
It looks like we may have been experiencing a blip after all. Or maybe this month is the blip, a momentary bit of warming before the cold sets back in. It's hard to say. The bigger point is that, while it's very easy to get worked up over individual BLS releases (especially if you're job is to make predictions about the Federal Reserve and trade on them), for most people, it doesn't make a lot of sense to obsess over them on a month-by-month basis, especially since the first numbers we see are always revised later on. At this point, we're a bit behind last year's pace for job growth, averaging 206,000 new jobs per month versus 236,000 as of October 2014, but the market still seems fairly healthy. My guess is that may leave our monetary policymakers a bit more inclined to raise interest rates soon. But, like most jobs reports, this one is a blurry snapshot of a train as it moves down a very long track. 
---