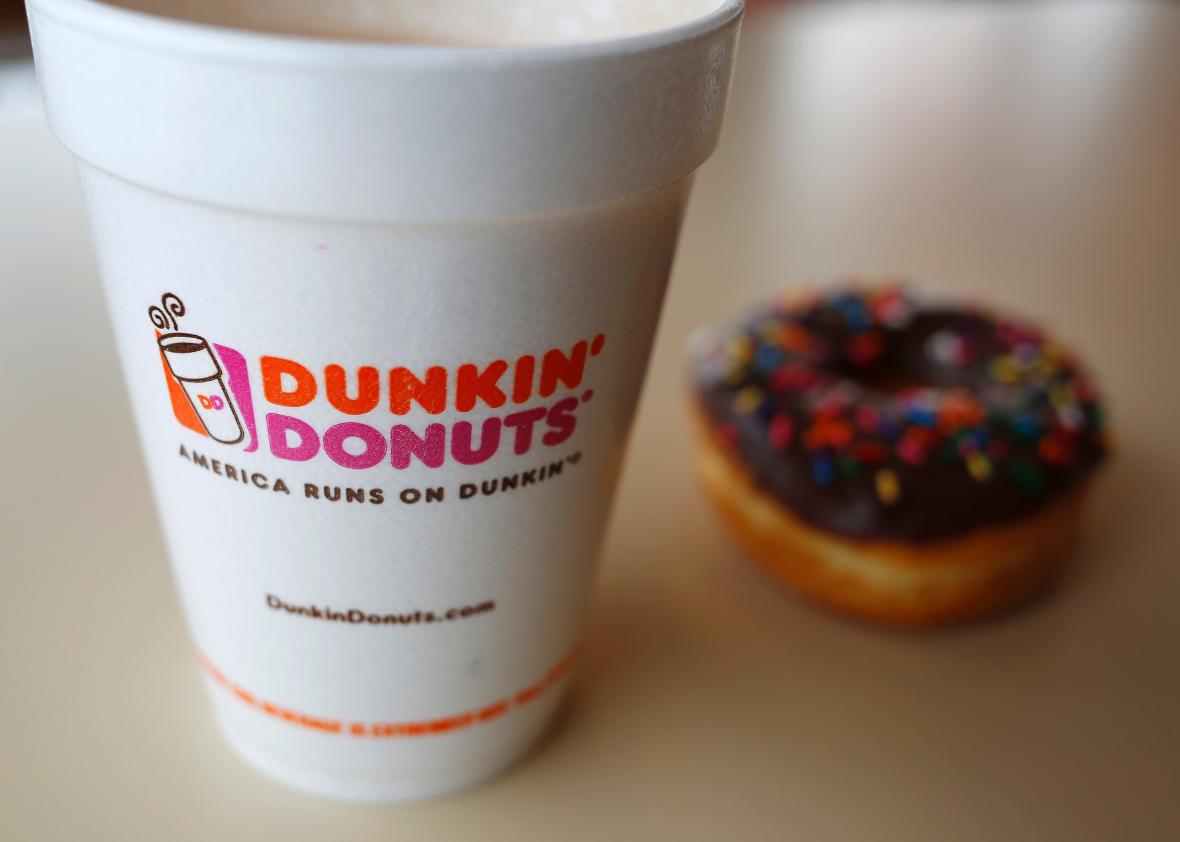 While the breakfast sandwich is as hot as ever, Dunkin' Donuts is looking at a tepid next several months. The company said Thursday at an investor presentation in New York that it plans to close 100 stores in the United States—representing approximately 0.1 percent of its sales nationwide—over the next 15 months. Dunkin' also expects to report a traffic decline of 0.7 percent for the third quarter, and lackluster same-store sales growth of just 1.1 percent (analysts had forecast growth of 2.6 percent). Shares tanked more than 10 percent in morning trading.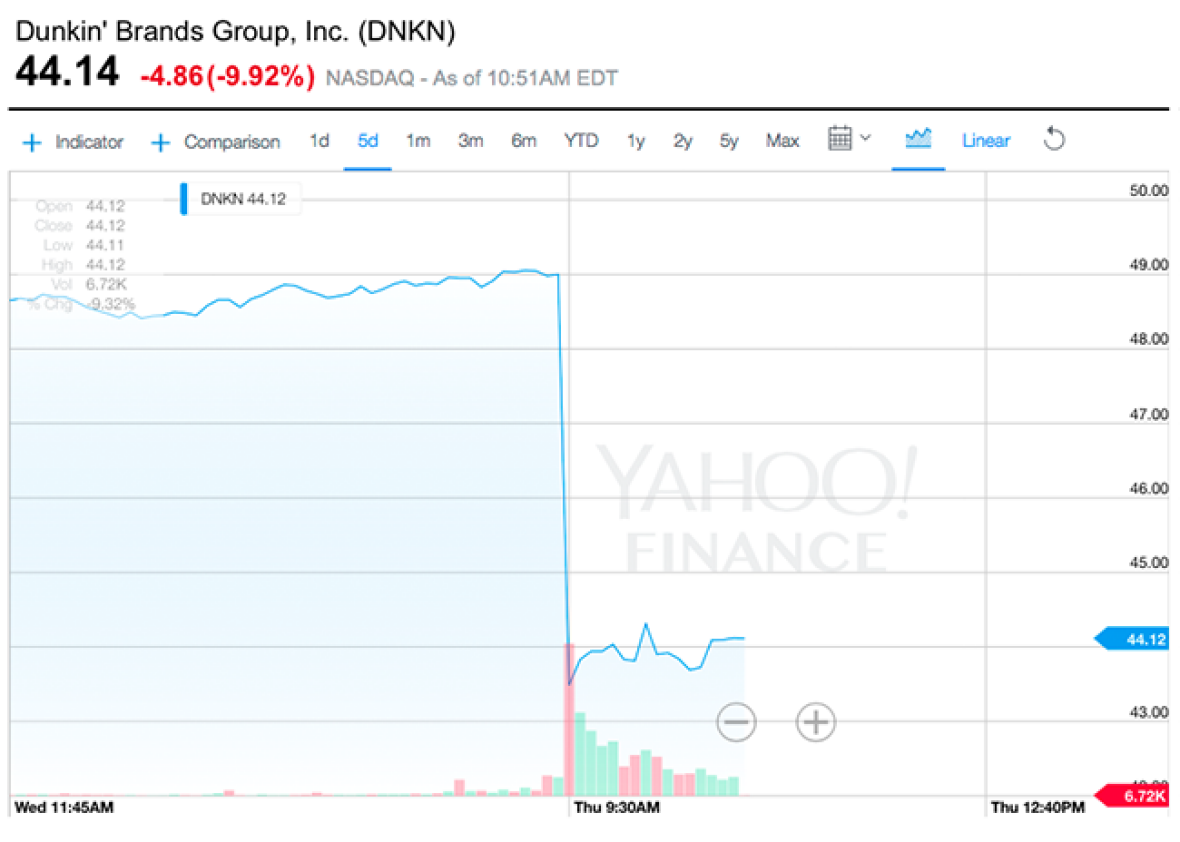 For the remainder of 2015, Dunkin' says it's looking for same-store sales growth of 1 to 3 percent in the U.S. It's anticipating the same at Baskin-Robbins. What's hampering the fast-food breakfast chain? In its investor presentation, Dunkin' points to the avian flu outbreak, which has caused the price of eggs to soar, as well as more macro concerns like currency volatility, interest rate uncertainty, and potential movement in the minimum wage. Dunkin' also mentions the weather, because, really, what list of corporate worries is complete without that?
But if the end of 2015 is looking rather flat, the company has outlined some concrete strategies to keep America running on Dunkin' into 2016. These include "differentiating thru product innovation" ("donut innovation," "breakfast sandwiches"), "building our coffee culture" ("protect hot coffee," "build our iced coffee lead"), and "leveraging technology to improve the brand experience." Presumably, Dunkin' will also continue to focus on expanding its sales outside of traditional breakfast hours. Currently, a bit more than 60 percent of the chain's sales occur between 4 a.m. and 11 a.m., another 30-ish percent between noon and 6 p.m., and less than 10 percent from 7 p.m. to close. Dunkin', as well as several of its competitors, have made enticing the lunch and evening crowd a priority.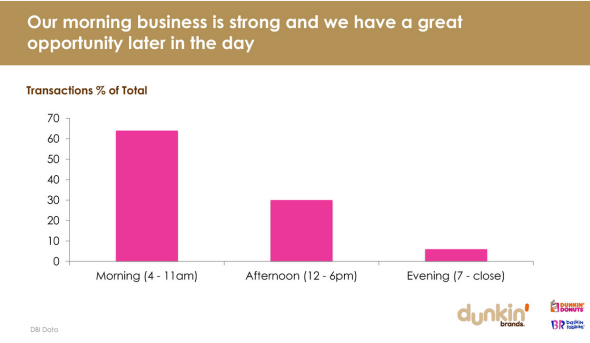 Other tidbits from the investor presentation: Dunkin' plans to begin testing delivery in Dallas in the fourth quarter. It also has big improvements planned for its mobile app. The company is launching a test of mobile ordering in Portland, Maine, this November and plans to roll it out nationally in 2016. Dunkin' competitor Starbucks has had stunning success with its own mobile app. Earlier this year, Starbucks reported that 16 percent of total transactions were coming in through mobile. Just last week, it expanded its mobile order-ahead program to all of the U.S.
Besides being up against Starbucks in mobile, Dunkin' is also taking on McDonald's, which debuts all-day breakfast nationwide Oct. 6, plus fast-food breakfast competitors like Taco Bell. Any more competition, and Dunkin' may find itself leveraging all that technology to build a hot coffee moat.
---