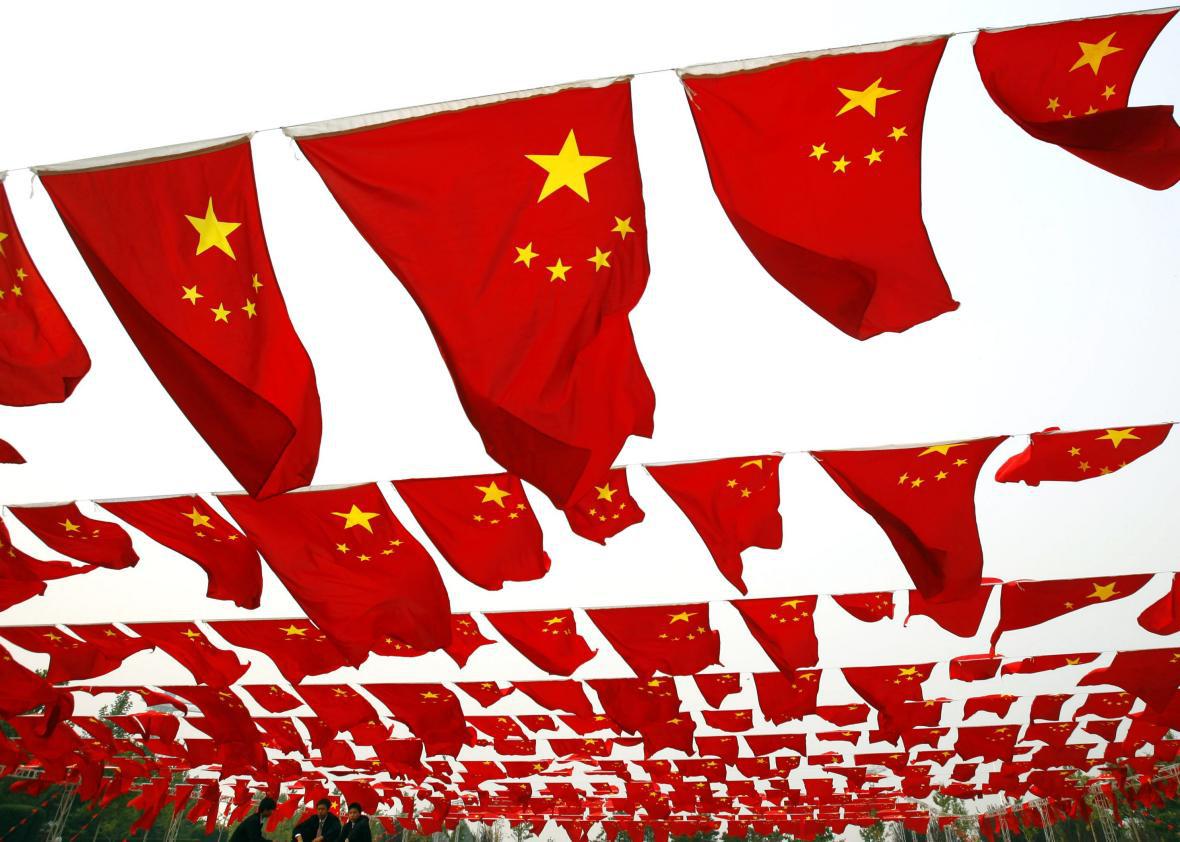 On Monday, the Chinese government reported that its economy grew at a rate of 6.9 percent last quarter. There are two important things to know about that number:
It is probably fictional.
Even so, it is the slowest year-over-year growth China has copped to since 2009, when the People's Republic was stumbling a bit from the world financial crisis.   

China's growth statistics are widely considered unreliable; the country's current premier Li Keqiang once derided them as "man-made" and famously created his own unofficial index meant to more accurately track the economy, which promptly became a hit with investors. The big debate about the government's official GDP numbers is less about whether they're accurate than about precisely how they're fudged: The Economist has argued, for instance, that instead of making up data from whole cloth, the nation's statisticians like to "smooth" the figures to avoid big fluctuations up or down that could cause political trouble. But it's also evident that local governments frequently exaggerate their economic results in order to hit national growth goals. In any event, it's probably best to regard the final numbers as directional indicators and nothing more.
This quarter, they tell us that China's top brass were comfortable admitting that its economy slowed down a bit, but not enough to knock the country off the government's annual growth target for 2015 of about 7 percent. This concession feels long overdue. Analysts have been talking about a slowdown in China for quite some time, and nobody especially believed Beijing when it claimed its economy grew at exactly a 7 percent rate during the first two quarters of the year. Meanwhile, the country's stock market spent the summer months in turmoil and a surprise currency devaluation convinced the world that the nation's economy was in worse shape than previously thought. Even the most credulous observer would have had trouble buying another quarter of unswerving 7 percent expansion.  
So, the government seems to have offered a small allowance to reality, and gone with 6.9 percent—which, again, is slow by China's standards, but not far off from the all-important goal of 7 percent. Moreover, the figures contain more good news. While industrial growth has slowed to a relative crawl, the country's service sector has been on a tear, as has consumer spending. China's major economic ambition right now, of course, is to move the economy away from a reliance on exports along with investment in industrial capacity and infrastructure and toward more consumption. Today's GDP figures purport to show how that mission is moving apace. So as usual, China is suggesting you should bet long on China.

---