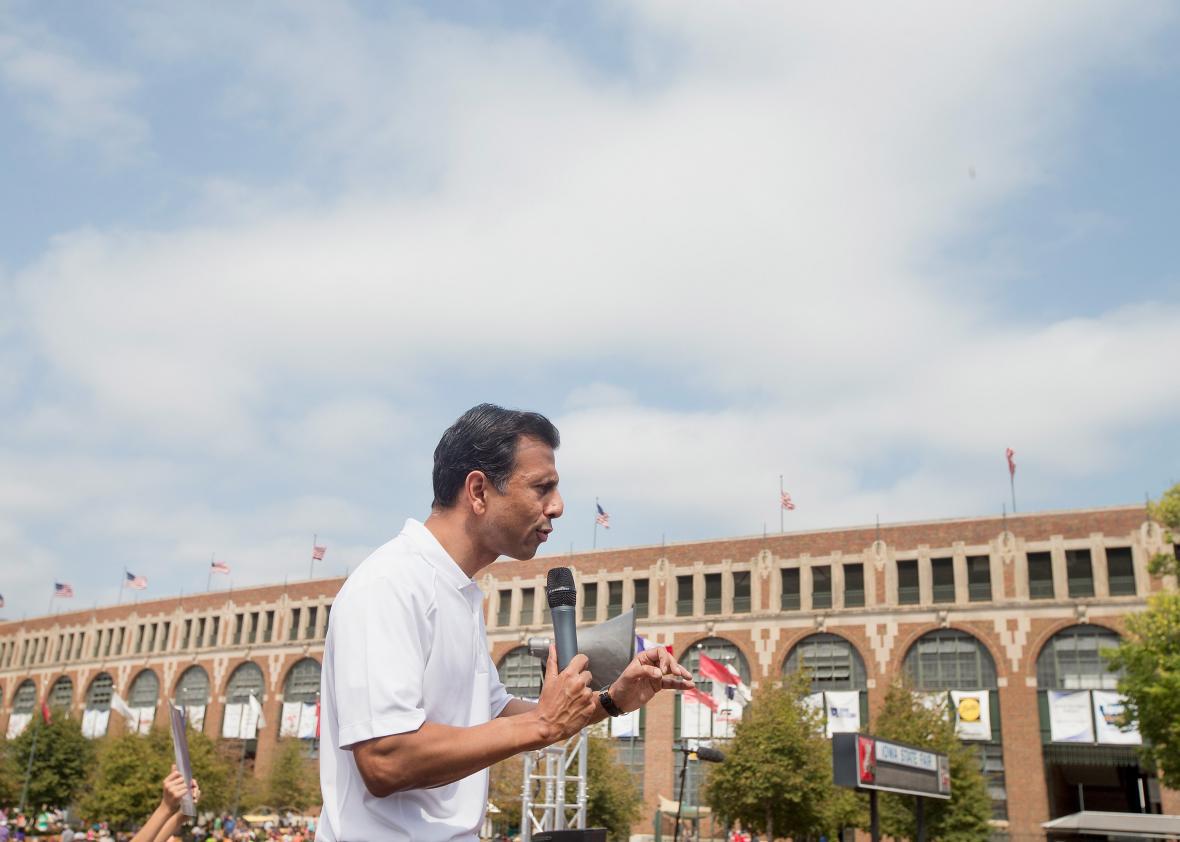 Tragicomic political afterthought Bobby Jindal is still, for some reason, running for president. As such, he  apparently felt compelled to release a tax plan, which the conservative Tax Foundation apparently felt duty-bound to evaluate.
If you've read anything whatsoever about Republican tax proposals so far, you can probably guess some of the details—fewer tax brackets, lower rates, lower taxes on investment. You could pretty much put these things together with a Mad Lib. Jindal's would apparently cost the government $11.3 trillion over 10 years, which puts it closer to the Donald Trump school of bug-eyed tax-cutting maximalism than the Jeb Bush/Marco Rubio school of boring-but-nonetheless-extreme tax-cutting maximalism.  
Anyway, congrats to Bobby Jindal, who still exists. In celebration, I'm posting a favorite song of mine by the Chameleons, "Soul in Isolation." The refrain goes: "I'm alive in here!" I'm sure he'll relate.  
---