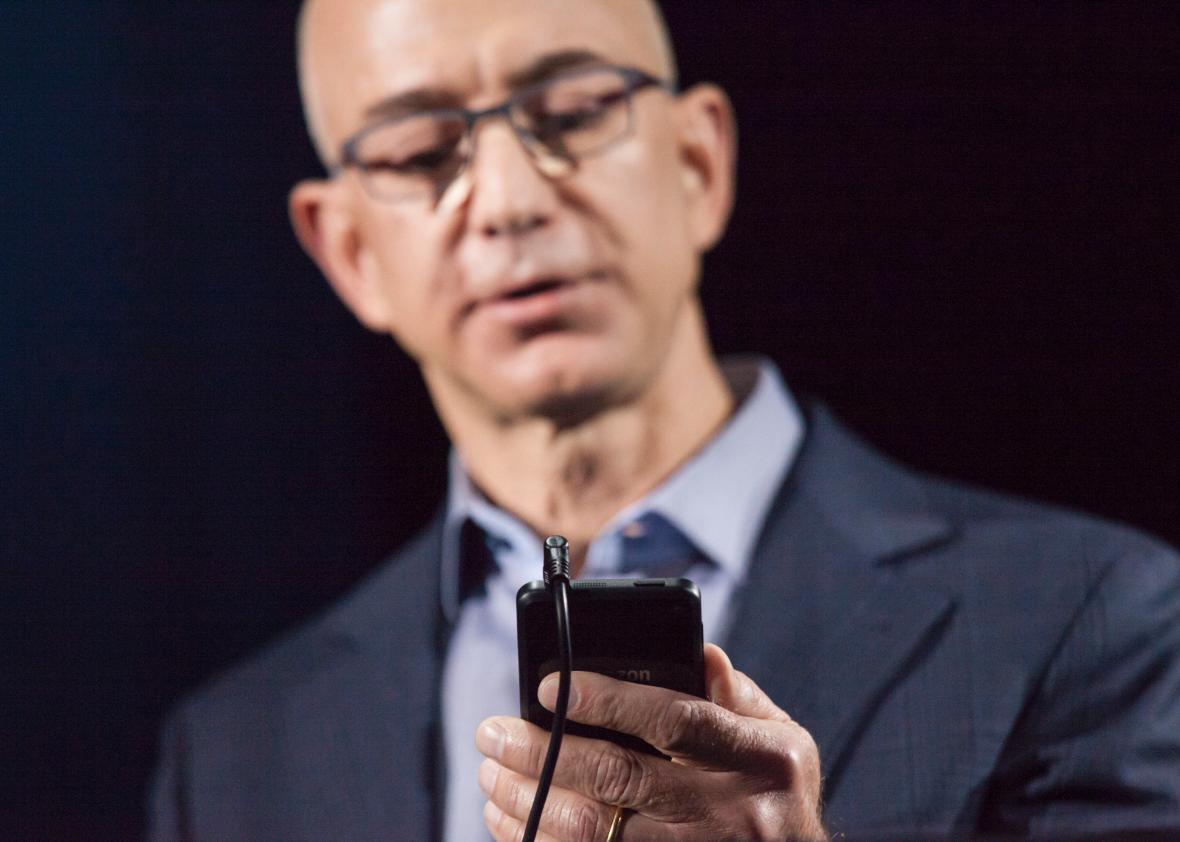 Remember the Fire Phone, the device that Amazon unveiled to much hype last June? Jeff Bezos championed its build, its stereo speakers, its headphones that wouldn't tangle. The Fire Phone came with unlimited cloud storage for your photos and "dynamic perspective." It introduced Firefly, a tool that could recognize—and let you purchase from Amazon—most of the material world.
No one wanted it.
That the Fire Phone had flopped quickly became apparent. Last September, Amazon abruptly dropped the price of the device to $0.99 after it had spent a mere six months on the market. Then, late last month, the Wall Street Journal reported that Amazon had dismissed dozens of engineers who worked on the Fire Phone—the first layoffs for the hardware-development center in its 11 years. And in the latest development, Amazon has just stopped selling it. From Bloomberg:
Inventory of the smartphones, which went on sale in July 2014, was no longer available on Amazon's website and AT&T Inc.'s online store.
"We don't plan to replenish stock at this time," said Kinley Pearsall, a spokeswoman for Seattle-based Amazon. "We will continue to support our Fire phone customers."
For now, the phone is still available on eBay. But with Amazon not replenishing the stock, it will likely soon graduate from mostly dead to all dead. RIP, Fire Phone.

---