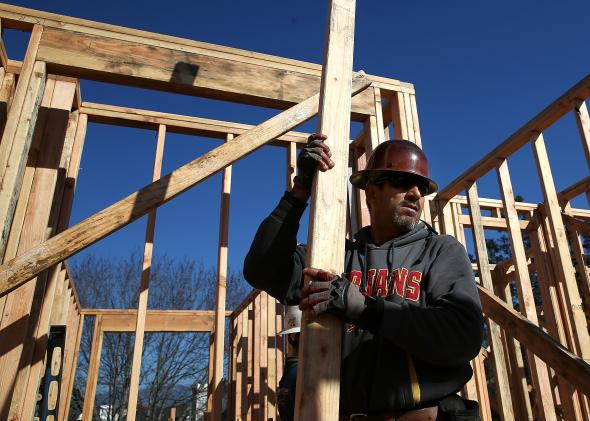 So, today's jobs report is…fine? It's certainly not bad. Payrolls grew by a very solid 280,000 in May—the biggest jump since December—despite the fact that economic growth has been decidedly lackluster this year (gross domestic product contracted in the winter, though the Federal Reserve Bank of Atlanta, which is good at forecasting these things, believes it should tick back up this quarter). The unemployment and labor force participation rates have stayed more or less flat since February, though the number of longterm unemployed continues to shrink, which is a mercy.  
Here's the long view on our monthly jobs numbers: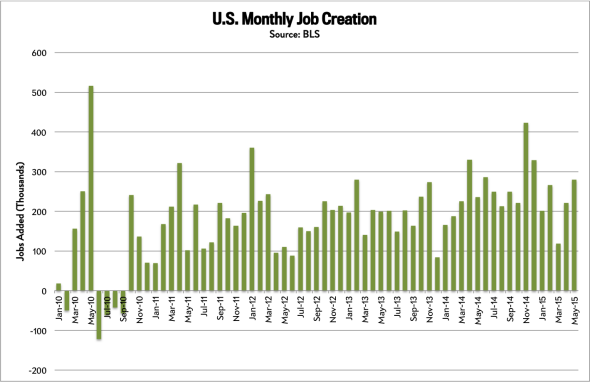 And here, as always, is the running three-month average: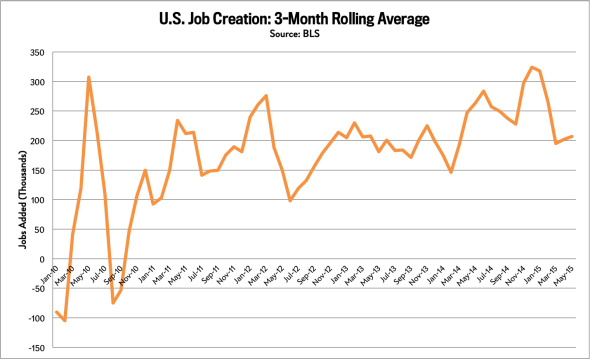 As for the ever-pressing question of when Americans can expect to get a real raise, well, wage growth picked up a little bit—hourly pay for all employees is up 2.3 percent year-over-year. That's still well below the pace a lot of people would like to see, but with annual inflation in negative territory thanks to low gas prices, it's not terrible.
The takeaway: The headline figure, 280,000 new jobs, would probably be more exciting if it weren't coming on the tail of some less impressive numbers from earlier this year. But it's an encouraging sign that, even though the economy hasn't exactly been on a tear, the labor market still seems to be resilient and, when you look beyond the month-to-month, somewhat consistent overall. So on we go.

---