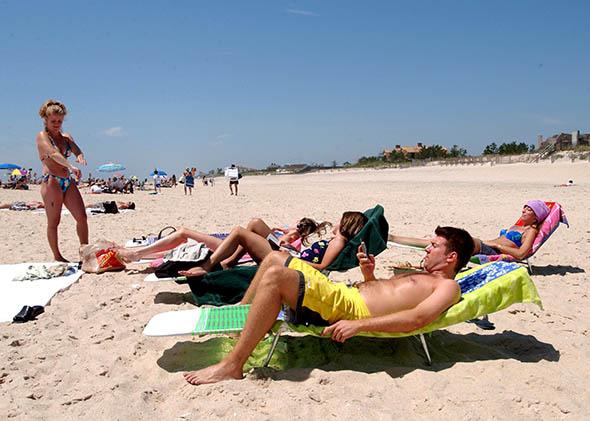 The ultimate old money–new money battle is underway in East Hampton, which as of Friday has effectively banned Uber. How'd it do that? By stipulating in new rules that all Uber drivers must set up their own physical offices in the town to continue operating. Uber sent a note to riders and drivers informing them of the requirement earlier today, which it noted "is impossible." While Uber has been known to stretch the truth for its own benefit, we're going to agree that "impossible" is a pretty fair characterization in this case. After all, if every Uber driver could afford to set up shop in East Hampton, they probably wouldn't be driving for Uber.

The technical hangup for Uber is car ownership. East Hampton's rules specify that the owner of a taxi or vehicle must register in the same name as their business license, which they can only obtain by maintaining a physical office in East Hampton. For taxi companies, this mostly isn't an issue because they tend to own their cars, and lease them out to drivers. That means only the taxi company—but not each driver—needs an office in East Hampton to comply. Uber, on the other hand, doesn't own any cars, so it can't just get an office in town to fix the problem.

Anyway, people are mad. Since Uber alerted users to the change this morning, the office of East Hampton Supervisor Larry Cantwell has reportedly received more than 100 phone calls and 600 emails about the matter. (Possibly due to that high call volume, when we dialed up Cantwell's office for comment this afternoon we weren't able to get anyone.) Cantwell told the Southampton Press earlier that the town's new rules were "in no way" created to target Uber. "We had cabs coming from all over into the town to pick up a quick buck on the weekends, and it created a problem in the community, especially in Montauk," he said.
Presumably a good bit of the outcry is related to how hard it's supposed to be to get a cab in East Hampton in the first place. Two taxi services for the area listed on Yelp both have dreadful reviews. An online visitors' guide notes that getting around during the summer "is annoying and sometimes dangerous." In terms of taxis, the guide adds, there are several local companies and "a lot of somewhat mysterious taxis that appear late-night to shuttle bar patrons around at exorbitant rates."
"There is an unquestionable need and demand for Uber in the Hamptons because taxi service has been historically unreliable," Matt Wing, an Uber spokesman, said in a statement.

That's not to say Uber is necessarily much better—last year, the company had a base fare of $25 in place for any ride. A colleague told me in slight horror that she spent $77 for a combined 14.2 minutes of ride time last summer. But it seems like a pretty clear case where more supply is better than less, especially in terms of getting reliable service. Uber has left other cities in protest over much less egregious rule changes—and typically won quick policy reversals. Here's guessing that in East Hampton, where the wealthy vacationers want sleek, convenient transportation, that turnaround might be the fastest yet.

---