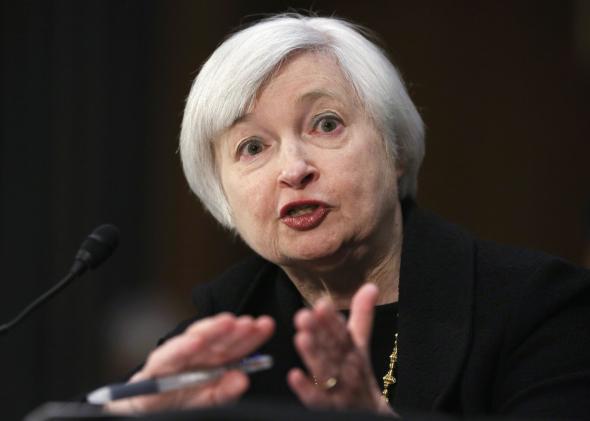 For months now, the market has been waiting, wondering, and parsing when and if the Federal Reserve will finally decide to cool off the economy by raising short-term interest rates. On Wednesday, we found out the Fed still hasn't made its decision but thinks that a rate hike probably isn't going to happen in June.
In late April, members of the Federal Open Market Committee "expressed a range of views about when economic conditions were likely to warrant an increase in the target range for the federal funds rate," according to meeting minutes released Wednesday. A "few" think that by the time the Fed's June meeting rolls around there will be enough positive economic data to give a rate hike the thumbs up. But "many" find it "unlikely" that we'll know by then whether the economy has improved enough to merit a rate hike, "although they generally did not rule out this possibility."
While the FOMC meeting minutes are rarely, if ever, definitive, the economy has also sent mixed signals recently. Jobs numbers were terrible in March. April was moderately better, but earnings still aren't increasing as much as you might expect ahead of a rate hike. Industrial production and retail sales have also been weaker than expected, and the housing recovery remains slow. The Fed thinks some of that can be chalked up to bad weather, but it's not exactly sure how much. "Various reasons were also advanced for believing that some of the recent weakness in the pace of economic activity might persist," the minutes note. So, more uncertainty. But also more certainty that, most likely, nothing dramatic is going to change in June.

---