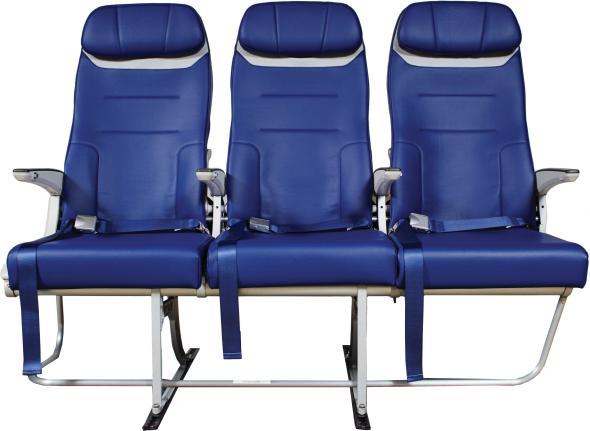 While the state of the airline industry is broadly declining, Southwest had a bit of good news for customers on Tuesday: Seats are getting wider. Yes, the incredible shrinking airline seat will finally begin to unshrink a bit beginning in mid-2016 when Southwest rolls out new seats on the Boeing 737-800. At 17.8 inches wide, the new seats will be seven-tenths of an inch roomier than their economy-section predecessors and the "widest economy seats available in the single-aisle 737 market," according to Southwest executive vice president Bob Jordan.
Competition among airlines and the never-ending quest for profits has caused the seats sold to passengers to shrink steadily in recent decades. A once standard 18 or 18½ inches has diminished to 17 or even 16½ inches on some of the narrowest carriers. Legroom has also dwindled, from something between 32 and 36 inches in the mid-1980s to a dismal 30-ish inches (or a tight 28 inches on Spirit Airlines) today. Those increasingly cramped quarters might help explain the popularity of space-protecting devices like the Knee Defender, and the bout of "recline rage" that seemed to sweep flights last summer.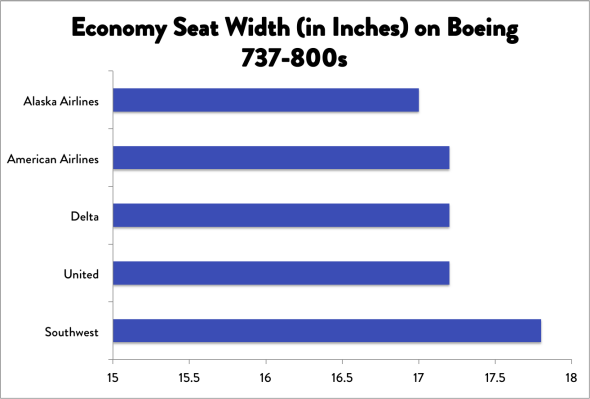 Southwest says the new seats are lighter than what it currently uses, which will help improve fuel efficiency. A representative for Southwest said in an email that the updated economy seats will recline and come with 32 inches of pitch—the space between seats when they're in an upright position. Southwest doesn't plan to increase the number of seats on its 737-800 aircrafts from its current 175.

Of course another way to make seats lighter is to eliminate the recline mechanism altogether. Ultra-low-cost carriers like Allegiant Air and Spirit already opt for nonreclining seats in part to keep costs down and in part to keep customers from angrily reclining on one another. Slate's Dan Kois has previously made the case that reclining airline seats are nothing less than "pure evil," so perhaps eliminating them is something Southwest should consider for a future update. If nothing else, it would at least be a better idea than surprise concerts in the skies.
---