Stories about America's urban renaissance have become something of a cliché by now. But there's a reason for that—they're true! Big cities are growing faster than the country as a whole, which is basically for the best (dense urban areas tend to be more efficient and economically productive, after all). And today, the Census Bureau shared its estimates of which locales have expanded quickest in these post-recession years. Among the 25 largest cities in the country, top prize goes to Austin, Texas, which experienced a 12 percent population surge between 2010 and 2013.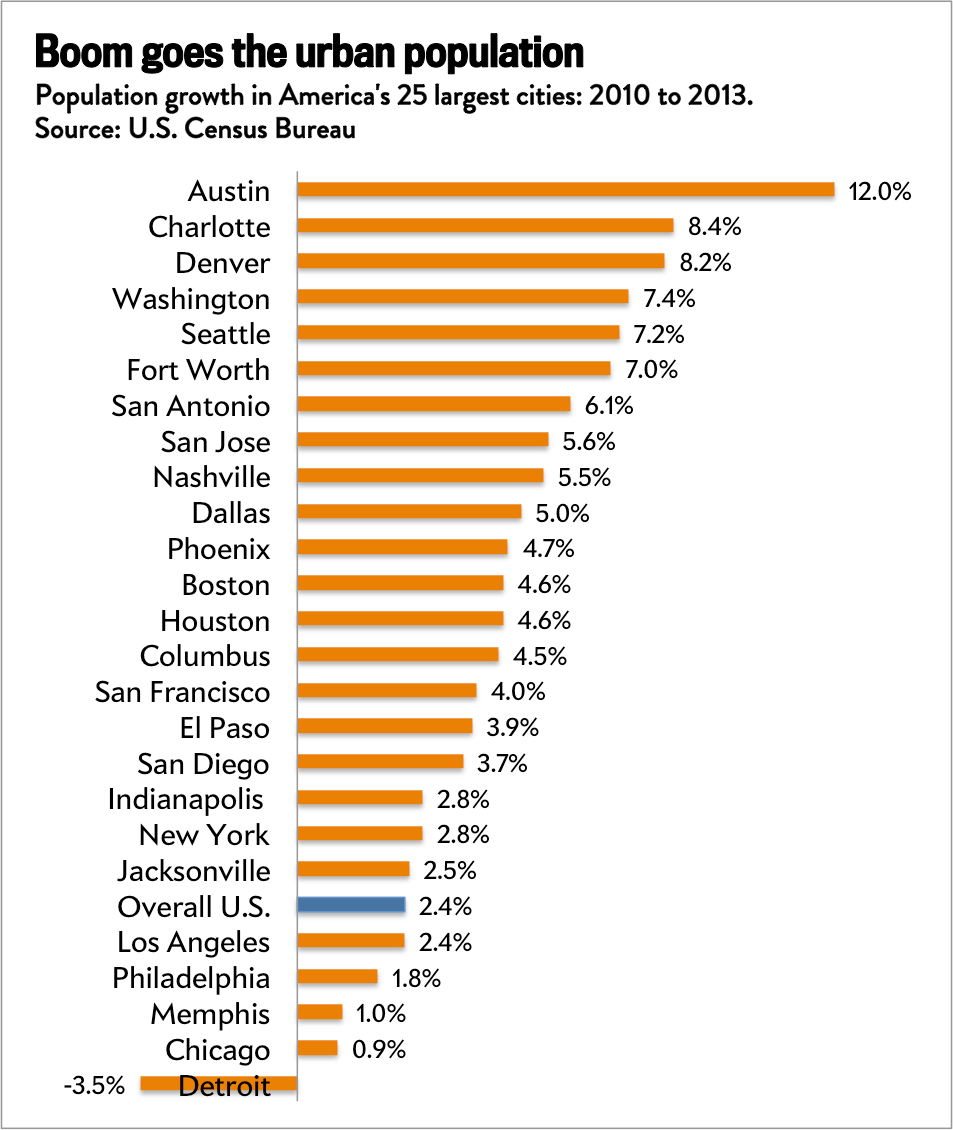 It's not much of a mystery why Austin has fared so well. The city was only lightly affected by the recession, thanks in part to the fact that Texas was generally spared a housing bust, and its local economy is anchored by a state government, a massive university, and a tech scene. And yes, it's fun and still at least a tiny bit weird (RIP Leslie). But what's interesting here is that all over, large cities are outpacing the U.S. writ large. It's not even about regional migration: The South and West grew at 3.3 and 3.2 percent rates, slower than cities like Denver, Phoenix, and San Diego.
Of course, there are exceptions. Los Angeles, Chicago, and Philadelphia are lagging behind the national growth rate. And poor Detroit.

To be clear, meanwhile, we are talking about cities specifically here, not metro areas that encompass the suburbs. The Census Bureau is specifically analyzing growth patterns in "incorporated places," the legal entities you and I know as cities, towns, and so forth.
One other interesting tidbit: As a group, the largest cities, with populations exceeding 1 million, are growing far, far faster than before. During the entire first decade of the 21st century, they expanded by 2.1 percent. Between 2010 and 2013, though, they've bulked up by 3.1 percent. Though the Census Bureau doesn't break down the numbers on this front, my guess is that mostly has to do with fast-growing cities in the South and West crossing the 1 million threshold then continuing apace.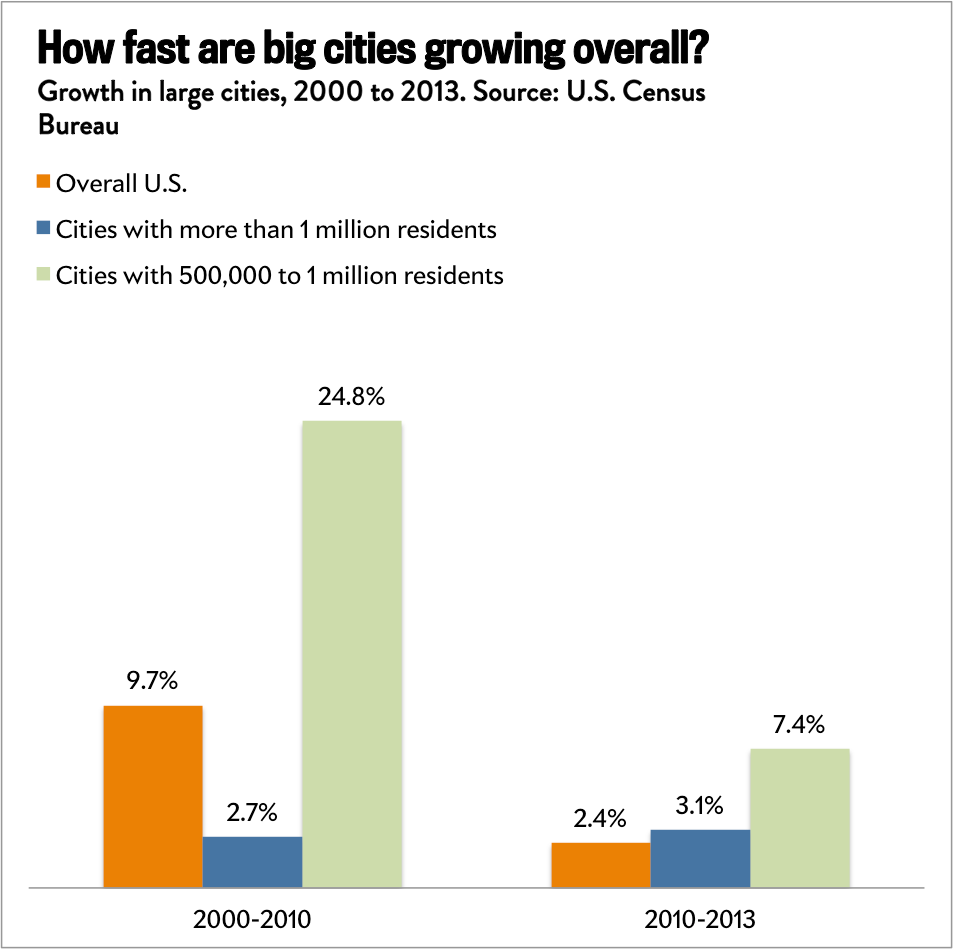 Anyway, well done Austin. Have a Lone Star.