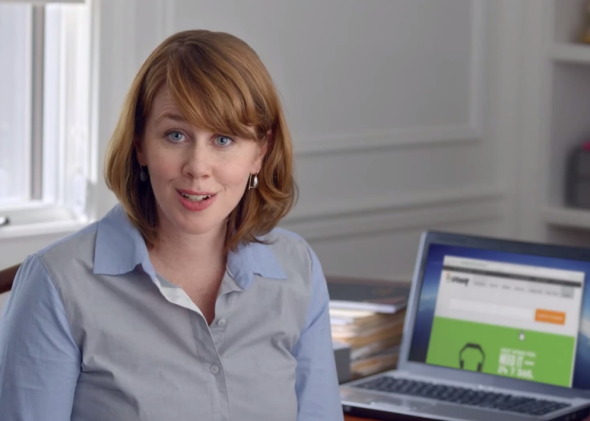 GoDaddy, the Web-hosting company known for risqué and often shocking Super Bowl commercials, thinks it could be worth up to $2.72 billion. Yes, that GoDaddy, the one that had supermodel Bar Refaeli stage a prolonged kiss with a generic awkward nerd in 2013, and the one that angered animal-rights activists this year by having a homeowner unceremoniously ship off her puppy. The company said in an amended initial public offering filing on Thursday that it plans to sell shares for between $17 and $19. That range would allow GoDaddy to raise up to $418 million from investors.
The road toward an IPO has been a long one for GoDaddy. The company first sought to go public almost a decade ago, but in August 2006 pulled those plans amid a shaky market. (At the time that GoDaddy backed out, 37 companies had nixed their IPOs for the year, putting 2006 on track for the most IPO cancellations since the dot-com collapse in 2001.) But in June 2014 GoDaddy decided to make another attempt and filed its Form S-1. Once again, its timing wasn't ideal. That summer saw cloud storage company Box repeatedly push back its own IPO plans as the tech sector wavered. But this January the market perked up, and Box and its fabulously coiffed CEO finally had their long-awaited debut. Now GoDaddy might be ready for the same.
In preparing to become GDDY on the New York Stock Exchange, GoDaddy has made what seems like a sincere effort to grow up. The videos of its most infamous ad spots—including the Bar Refaeli one—can no longer be found on the company's YouTube page. This year's puppy-filled spoof of a Budweiser ad may not have pleased everyone, but it certainly beat the company's usual scantily-dressed-women shtick. Even the company's amended IPO documents have aimed to demonstrate maturity. Filings from last August showed revenue growth in GoDaddy's newer Web-hosting service and business applications outpacing that of its older domain registrar operation. In November, an amended filing pointed to increasing year-over-year revenue for GoDaddy and a shrinking net loss.
That said, GoDaddy still isn't profitable. But hitting the market with "negative earnings" is increasingly (if concerningly) the norm for companies these days. And perhaps most importantly, GoDaddy hasn't set an IPO date yet. So it has some time to keep working on its finances—and its image—before handing the reins over to investors.

---