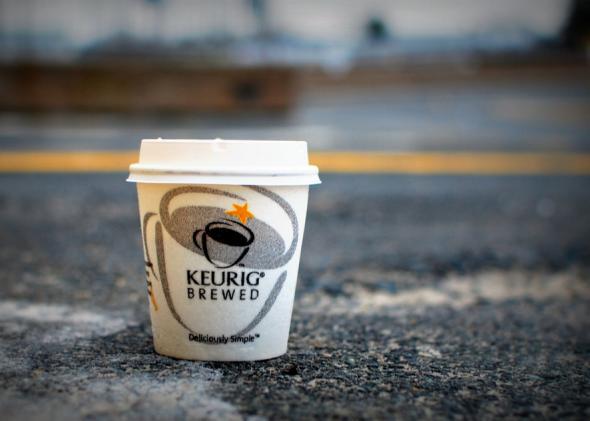 Keurig has issued a recall for 6.6 million K-Cup machines after 90 people reported burning themselves while (presumably) attempting to brew coffee. "Hot liquid could escape from certain MINI Plus Brewing System units during use," the company advises in a note on its website. "Keurig has determined that this event is more likely to occur if the brewer is used to brew more than two cups in quick succession."
If this sounds a little silly, Keurig is probably right to be cautious. Hot coffee is a notorious subject of lawsuits. Most famously, a jury in the 1990s awarded nearly $3 million in damages to 79-year-old Stella Liebeck, who suffered third-degree burns from spilling her beverage, in her suit against McDonald's. A central argument in the case, which has since been the subject of a documentary, was that McDonald's coffee was too hot and essentially defective.

In this case, Keurig is asking owners of potentially dangerous machines to contact the company for a "free repair kit" that "resolves the potential issue." Until then, the company recommends that people avoid making more than two cups of coffee in "rapid succession" and that they "maintain an arm's length distance from the brewer during the brewing process." So, you know, hopefully you have other ways of making coffee when all the relatives come over this week for the holidays.

---