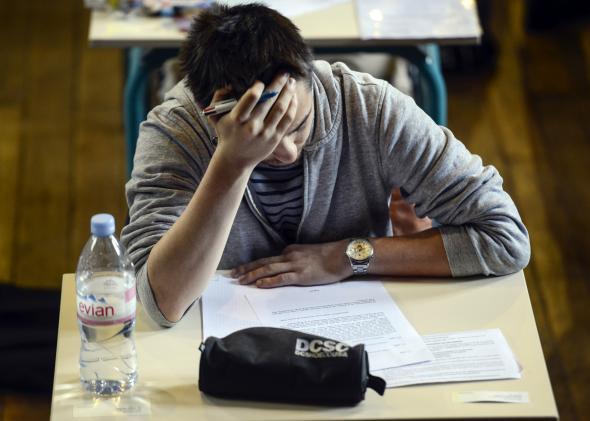 Big changes are coming to the Medical College Admission Test, or MCAT, in 2015. Starting next spring, the MCAT will be overhauled for the first time since 1991. The revised exam will add sections on the social and behavioral sciences as well as more critical analysis and reasoning. The new, more "holistic" test is expected to take six and a half hours, as compared with its current four and a half.
Suffice it to say, current premed students aren't too happy. And those who can are rushing to take (or retake) the old exam before it goes away forever at the end of January. For some of them, that's meant considering extreme steps just to book an available seat—like flying to Guam.
In recent months, multiple forums for premed students have been dedicated to precisely this topic: whether flying to Guam is a worthwhile price to pay for taking the current MCAT exam. Guam is offering the test five times in January; the cheapest flights there are 20 to 30 hours long each way and, from New York, appear to be going for between $1,000 and $2,000 round trip.
Before writing this off as completely crazy, consider that for many premeds, preparing for the revised exam could mean taking extra classes and credits. Those cost money, too. Gary Chen, a junior at Texas A&M, told me earlier this month that it's been "almost impossible" to find a testing location because of the rush to take the outgoing exam. He's booked a flight from Houston to Des Moines, Iowa, to sit for the MCAT and knows other people who are heading to Canada. Chen says he considered Guam but checked the flights and thought they were "a bit too expensive."
From the looks of it, though, that 20-hour flight is only going to get more appealing. The MCAT tweeted on Nov. 12 that no additional dates or seats for the old exam would be added. As of now, Guam still has some spots.
Update, Feb. 13, 2015: This post originally included a tweet that the user has since deleted. The embedded tweet has been removed.
---