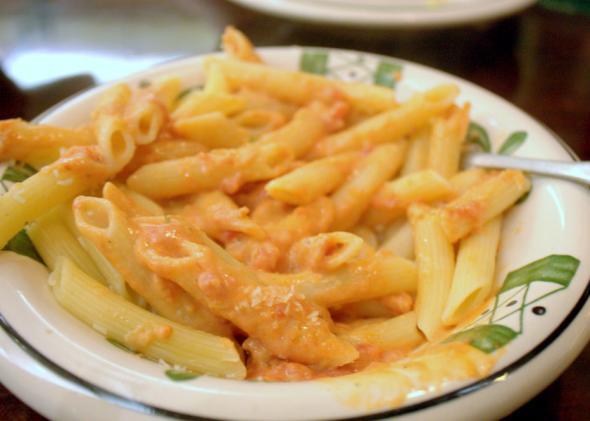 About a month ago, it came out that Olive Garden had been committing a culinary crime against humanity: The Italian chain was not salting its pasta water.
The scandal was first revealed in a 294-page slide presentation compiled by Starboard Value, a hedge fund and activist investor that holds an 8.8 percent stake in Darden and had been engaged in a lengthy proxy fight for control of Darden's board. Whether the pasta water or something else was the final straw we may never know. But on Friday, Starboard emerged from the battle victorious, ousting the entire Darden board and electing all 12 of its nominated directors.
As Reuters notes, Starboard's win was an unusually large one for activist investors, who typically lock up no more than a few spots on a company's board. Starboard and another activist investor, the Barington Capital Group, had spent months lobbying for Darden to spin off Olive Garden, Red Lobster, and LongHorn Steakhouse from higher-growth chains in Darden's portfolio. Then in May, Darden abruptly decided to sell Red Lobster alone for $2.1 billion over strong shareholder objections. Tensions increased even further and pushed more investors to Starboard's side.
In a statement released Friday, Starboard CEO Jeffrey Smith said that "Darden has all the right ingredients to regain the strength and prominence it once enjoyed. We look forward to continuing our hard work from inside the boardroom and working with management on a shared goal of excellence for Darden."
We can only assume those "right ingredients" will include a restored dose of salt to the Olive Garden pasta water.

---