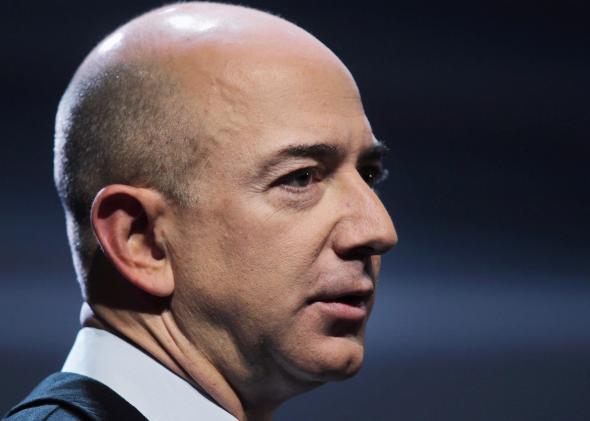 Amazon just reported its third-quarter earnings, and the numbers weren't pretty. It missed Wall Street's targets for revenue and gave disappointing sales projections for the holidays. It posted a quarterly loss of $437 million. Investors aren't happy. The stock is tanking. It's a little weird.
Amazon is a Wall Street darling. The "prophet of no profit," as Matt Yglesias once wrote in Slate, has long been given a bye from investors—the right to operate without close regard to its quarterly reports and margins. Investors accepted that Jeff Bezos was playing the long game and allowed Amazon to make big bets on the future at the cost of its short-term figures. And so, Amazon would report a loss, or plummeting profit margins, and yet its stock would climb anyway.
Lately, though, that bye has weakened. Amazon's stock fell 11 percent after hours or a little more than $33. It's down 21 percent since the start of the year. Longtime Wall Street Internet analyst and Business Insider founder Henry Blodget told Yahoo! Finance that "clearly investors are getting frustrated," especially after the big loss the company forecast for the third quarter. "It was startling even to me. I'm very patient. I have been an Amazon shareholder forever," he added. "But even I when I saw the guidance last quarter was like, 'Wow, that is a big number.' " The actual loss was even bigger than the guidance had indicated.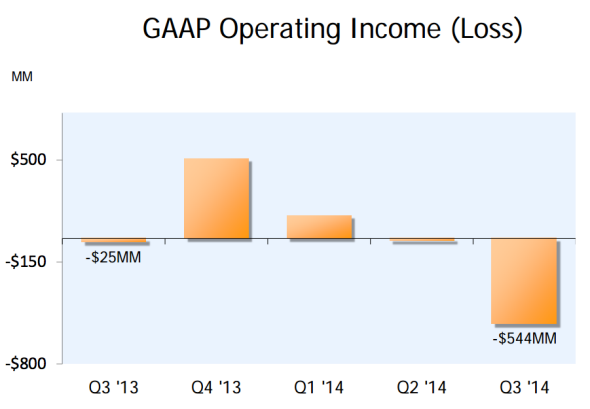 It doesn't help that the Fire Phone, which Amazon rolled out this summer to much hype, has largely flopped. Early on in September, the company cut the price of the device to just $0.99 in an effort to jump-start its sales. At the same time, it's faced increased competition in delivery, particularly from Google, which is slowly rolling out its same-day service in a handful of major U.S. cities.
Wall Street's growing skepticism was palpable on the call after the earnings announcement. Amazon, as always, emphasized that it doesn't focus on "individual margins" but instead on driving cash flow and operating income. It said that there are "a lot of opportunities" in front of it and that it will be careful in choosing which it pursues. But not all of the analysts were having it. One asked how Amazon still holds itself accountable. Which numbers did its board keep an eye on? The company and its leadership might still have patience. But on Wall Street, it's running thin.

---