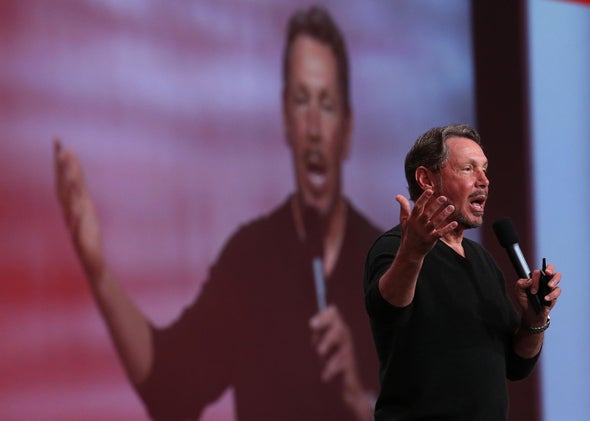 Sometimes it rains and sometimes it pours resignation notices from chief executives of major corporations. That's what happened this afternoon as first Oracle's Larry Ellison, then Clorox's Don Knauss, and finally JetBlue's Dave Barger said that they were stepping down from their posts. It is not clear at this time whether the near-simultaneous resignations are coincidence or the first phase of an elaborate marketing campaign for the new Atlas Shrugged movie.

The change at Oracle is effective immediately, with Ellison being replaced by a pair of executives: Safra Catz and Mark Hurd. Clorox said that Benno Dorer, currently the company's executive vice president and chief operating officer, will take over from Knauss starting Nov. 20. Knauss will stay on as chairman and a member of the board. Over at JetBlue, company president Robin Hayes has been appointed to succeed David Barger as chief executive beginning Feb. 16, 2015.
Anyway, we can only assume the retirees will enjoy their time in Galt's Gulch. Or on their gigantic yachts.
---