This article originally appeared in Inc.
"Where can dogs go to find someone who will fall in love with them? The same place we go," Tinder announces in a video advertisement for its latest initiative.
Adding an element of social consciousness to its business plan, Tinder has begun using its popular dating app to connect abandoned dogs in New York City with potential owners, TechCrunch reports. The company developed the concept, aptly named "Puppy Love," in partnership with Social Tees, an animal rescue organization, and ad agency BBH's internship program. The app made more than 1,500 matches within 24 hours of its launch on Friday and users have been tweeting largely positive reviews of the project.
Here's how it works: Tinder users swipe through photo profiles of the dogs. If they swipe "yes," a link to the nonprofit that rescued the dog appears with information on how to adopt or volunteer. 
The dogs have standard Tinder profiles, with their ages given in human years so they match up with potential owners' preferences. For instance, nine-week-old Vilma says she's 26.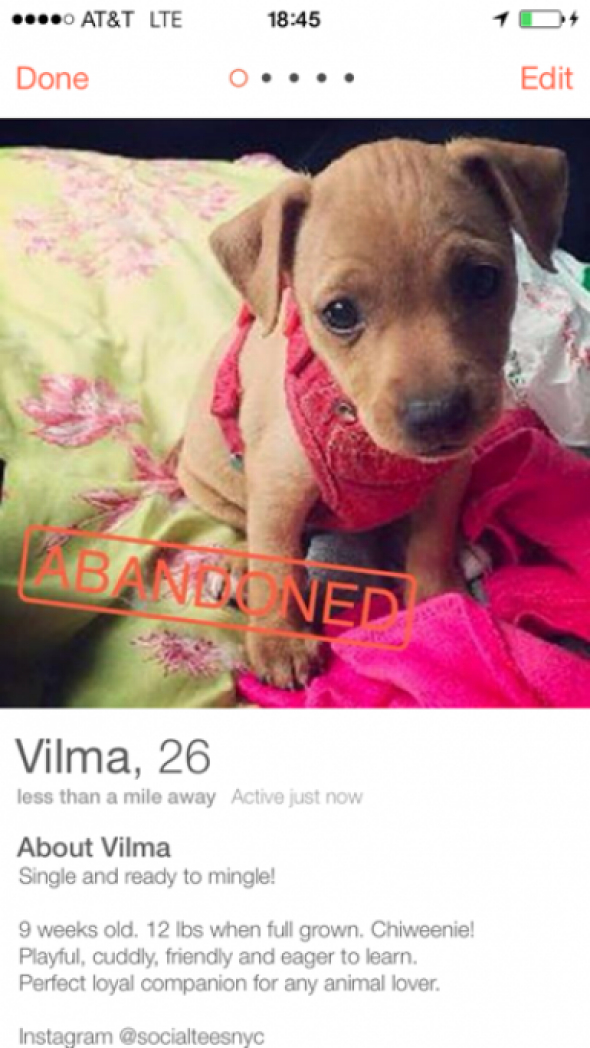 The dogs' profiles, like those of human Tinder users, include tags such as: "Single and ready to mingle!" or "Hickory is active and smart and wants to join you in life's adventures!"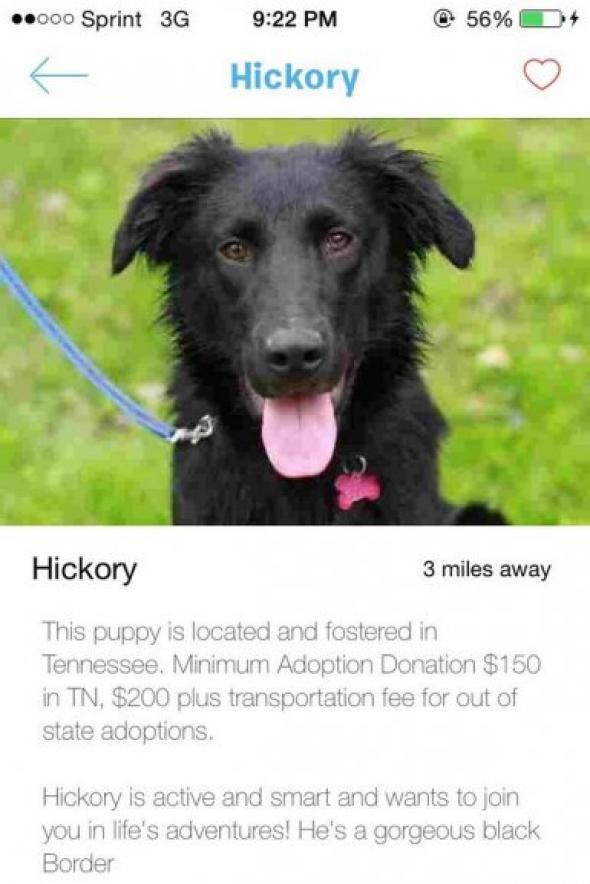 While many users were pleasantly surprised to find that they were matching with puppies, some were confused.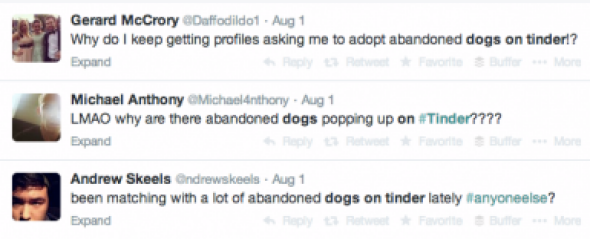 Studies show that having dogs in the workplace can reduce stress levels and ultimately boost your productivity. But there's more than one reason to be an advocate for dogs in business—Tinder suggests that there may now be a way to transform cuteness into profit. 
Can your business learn something from the pro-puppy initiative?  
See also: How to Manage Selling Your Business