Shopping for a mattress in a depressing showroom while salespeople breathe down your neck is no fun. But shopping for a mattress on a well-designed website with clear, almost modular options—that sounds a lot like something millennials would do, and then tweet about. And that's exactly what mattress startup Casper is offering.

The New York City–based company, which announced a $13.1 million series A funding round on Thursday, started shipping mattresses at the end of April. CEO Philip Krim says that within two months Casper hit its first-year projections and has been pulling in millions since its launch. The mattresses are currently back-ordered because of demand. (And I myself am a recent and very satisfied Casper customer—see video below.)
Casper sells foam mattresses that fuse 1.5 inches of dunlop latex foam, 1.5-inches of 4-lb. density memory foam, and 7-inches of base polyurethane support foam. The website emphasizes that the foams are poured in the U.S. and that the mattresses are assembled at a factory in Atlanta. The marketing is all about giving the company a boutique, community-conscious feel, and is similar to the approach used by the likes of Warby Parker and Blue Apron, which also target twenty- and thirtysomethings.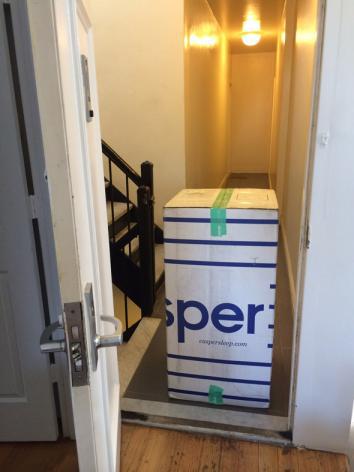 Even the lack of product choices seems very intentional. Casper only offers one firmness ("medium-firm"), and whatever size you choose simply arrives at your door shrink-wrapped in a UPS-delivered box. Krim says Casper doesn't have plans to expand its line anytime soon: "We think it's a disservice to consumers because people just end up with too many options. And we do think that one size really can fit almost everyone. We look at the hotel industry as evidence of that. When you check into a hotel, they don't ask you if you need a firm, medium firm, or a plush firm mattress." (You also don't sleep on the same hotel mattress night in and night out for years, but point taken.)
Casper's prices seem aimed at young professionals, too. The mattresses have a 40-day return policy, a 10-year warranty, and range from $500 for a twin to $950 for a California king.
The company's financial success—one of the company's new investors is Ashton Kutcher's firm A-Grade Investments, so Casper is clearly the mattress of the stars—indicates that consumers are interested in an easier, Web-friendly approach to their fabric cases. It's still early days, but in theory it seems like taking out middlemen, salespeople working on commission, and confusing marketing jargon could radically change the U.S.'s $13 billion mattress industry.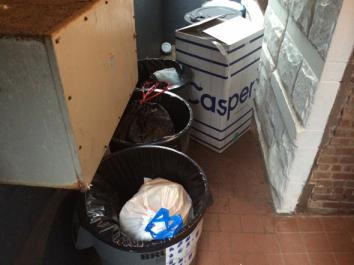 "Most people in their 20s and 30s don't have problems with sleep, don't have back issues," Krim says. "And yet the industry got caught up with marketing that's like, 'Solve your back pain with this product.' We wanted to get away from that kind of product solution-type marketing."
People generally expect mattresses to last seven to 10 years, so we won't know for a while if Casper's stand the test of time. And, of course, mattress warranties don't do much if a mattress startup goes out of business. But Krim says, "We'll be around for that, and we'll also be around to sell you a few more items, so don't worry."