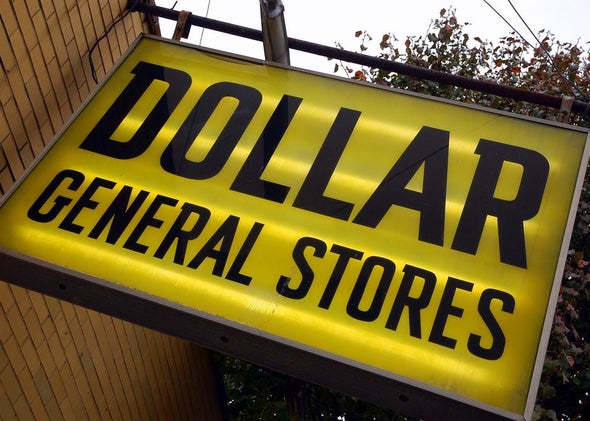 Drama is heating up at America's dollar stores. First, Dollar Tree said in late July that it was buying the struggling Family Dollar for some $8.5 billion, a merger that would create a megachain of 13,000 affordably priced stores. But since that time, Dollar General has looked to get in on the action and earlier this week made an $8.9 billion buyout offer to Family Dollar. Now its overtures have been repeatedly rejected—and Dollar General isn't happy about it.

In a fresh round of disagreement, Dollar General on Wednesday sent a letter to the Family Dollar board that accused its CEO, Howard Levine, of looking out for himself rather than his company. Dollar General claims that Levine is ignoring its buyout offers because the deal could jeopardize his job. Family Dollar had denied this and said that the higher bid from Dollar General is riddled with antitrust issues; on the other hand, Dollar General has promised to close up to 700 stores to help the deal get the green light from regulators. Analysts suspect that antitrust issues might not be the real reason behind the rejection. "It is not clear to us why the antitrust concerns could not be resolved via methods such as store divestitures," S&P Capital IQ analyst Efraim Levy told Reuters.

Dollar General is the biggest of the three chains, followed by Family Dollar. Both of those companies are less true dollar shops than simply cheaply priced stores, selling items that approach $10. Dollar Tree is the smallest but also the most profitable, and it keeps item prices below the $1 threshold. Dollar stores as a whole are a $48.2 billion market in the U.S. and are projected to grow 18 percent over the next five years, according to data from Euromonitor International.

At the same time, dollar stores have struggled lately alongside shrinking store traffic across the retail sector and increased competition from e-commerce. They've also been weakened by cuts to food stamps and federal aid programs, which are used by more than 40 percent of their customers. On Thursday morning, Dollar Tree reported lower profits and cut its full-year outlook. So times aren't looking great for any of the country's massive dollar stores. But if one is going to survive, it might be the one that gets Family Dollar's stores, customers, and brand on board.

---