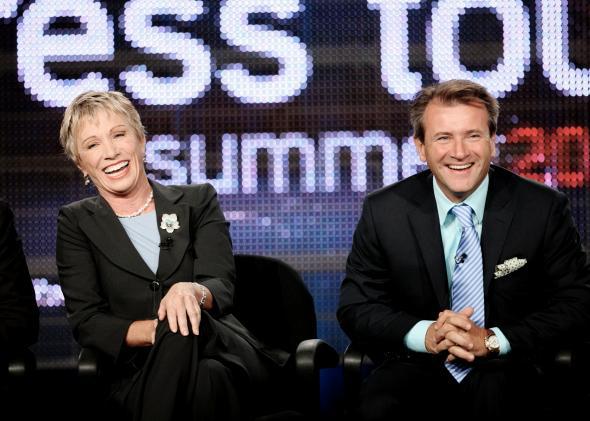 This article originally appeared in Inc.
Since my time in the United Kingdom watching Dragon's Den, and now in the U.S. watching Shark Tank, I have loved seeing entrepreneurs battle with a complex question: Whose money should I take now that I have multiple suitors? And why? Is it better to own a large stake in a smaller company, or a smaller stake in a much larger one?
With so much money flowing into venture capital and private equity funds, it seems like a greater proportion of investors these days are purely financial. They offer no real operating or distribution know-how; they simply ask budding entrepreneurs to supersize their business more quickly. VC and PE clearly have a critical role in supporting the growth of many small companies, but where do you turn once that utility is maxed out?
Two companies I follow closely have recently pursued strategic investors to help them accelerate. Both have ended up with unlikely, yet what appear to be excellent, strategic investors.
Camp Bow Wow
Before there was DogVacay or Rover.com, there was Camp Bow Wow, a franchised business offering pet-sitting, walking, and ancillary services. More than 10 years into the current business model, the company now boasts more than 120 locations, more than $70 million in sales, and an average client spend of around $1,500 per year.
Owner and founder Heidi Ganahl is aware of the need to grow more rapidly to keep up with the upstarts in the space and has a goal of operating from 1,000 locations as soon as possible.
With this backdrop, she recently sold the business. Not to a VC-backed new entrant. Not to a PE shop. Not to a competitor. No, Ganahl has done something quite different by selling out to VCA, a $3 billion Los Angeles–based company that operates more than 600 animal hospitals. Ganahl will still be involved, but VCA's deeper pockets should allow an acceleration of Camp Bow Wow's proven business model. Who knows how much additional impact the cross-marketing will bring to both companies, but I am sure all the existing franchisers are licking their lips, and another 800 entrepreneurs seem to be needed too.
Design LED Products
Scotland-based Design LED Products is another company that's about 10 years old and at its own tipping point. The company designs LEDs for use in innovative and energy-efficient commercial and consumer lighting products. Their bulbless lamps are a particular favorite of mine, with their promise of no more time balanced precariously on a stepladder replacing worn-out bulbs.
Founded by scientist James Gourlay and led by Stuart Bain, the company has historically tapped angel and VC sources for funding. Now with a clear product suite to monetize, the company just announced a major funding round. It would sound like just another VC round if it were not for the source of the capital infusion: Ikea's GreenTech fund is the new name on the share register, investing alongside existing funders who are clearly excited by this development, given Ikea's goal of only selling LED-based lighting products by September 2015.
The lesson here seems pretty clear. Smart management teams should be considering investment money from a broad range of strategic investors and thinking about where there just might be operating or marketing synergies that are not immediately apparent. I look forward to seeing how these companies grow from here.
---