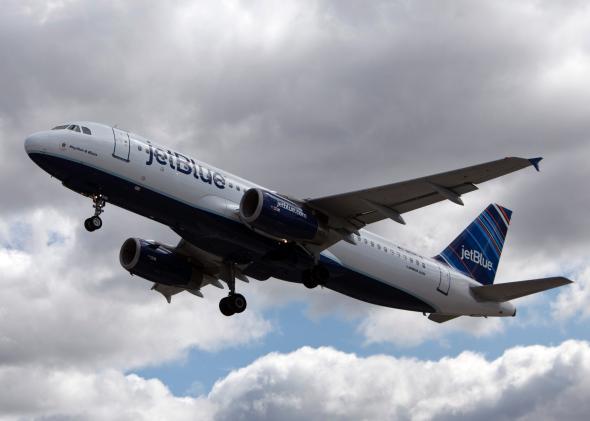 This winter's polar vortex may have dinged sales at Walmart and Whole Foods, but it couldn't stop U.S. airlines. According to a new report from industry group Airlines for America, nine major U.S. passenger airlines overcame ice and freezing temperatures to more than double their net profit in the first half of 2014. Those airlines—Alaska, Allegiant, American, Delta, Hawaiian, JetBlue, Southwest, Spirit, and United—saw the increase in profits on a 6 percent jump in operating revenues versus a 2 percent rise in operating expenses, the report said.
The strong financial performance should be welcome news to airlines, especially after they were plagued by cancellations and delays during the unusually frigid winter. In early January, extremely low temperatures in the North and the Midwest forced airlines to cancel more than 6,000 flights over the course of just two days. JFK International Airport was temporarily shut down after a Delta plane skidded off a runway. The winter storms lasted well into February and March, only to be replaced by severe thunderstorms for the months after that.
On the other hand, airlines already had some indication that they had escaped the toll weather was taking on sales and profits at other businesses, most notably retailers. In the latest round of earnings reports, shares of Delta, American, JetBlue, and Southwest all bounced initially on strong results. Passenger revenue per available seat mile—a key measurement of airline efficiency—also rose across the board. They're expected to keep the business rolling come Labor Day: Airlines for America predicts passengers that weekend will rise 2 percent from the previous year, up to some 14 million.

---