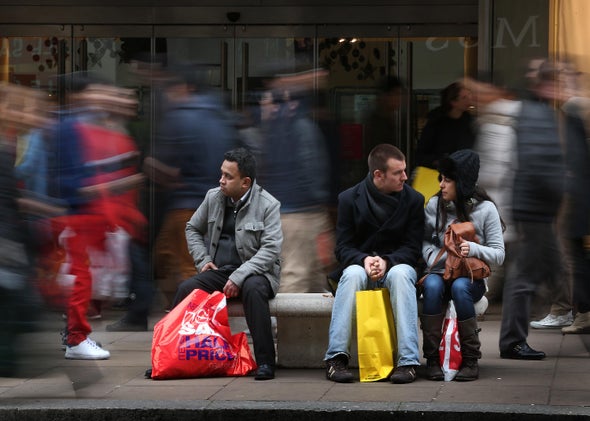 The basic principle of Trunk Club is simple: Men hate to shop. So what if they didn't need to? What if, for a reasonable fee, a stylist evaluated a man's clothing preferences and then shipped him an assortment of items to try? Maybe enough men would prefer a service like that to the slog of shopping to make a profitable business.
Nearly five years down the line, Trunk Club is doing well enough that big-name retailers are taking note. On Thursday, Nordstrom announced that it was buying Trunk Club for an undisclosed sum to help tap the growing market for men's fashion and to better integrate its physical and online operations. "This acquisition is reflective of how we want to move quickly to evolve with customers by finding more ways to deliver a great shopping experience," Erik Nordstrom, president of Nordstrom's e-commerce team, said in a release.
Brian Spaly, Trunk Club's chief executive, told the New York Times that the company is profitable and on pace to double its revenue to just over $100 million in 2014. Under the deal, Trunk Club will continue to operate independently but stands to gain from sharing services and resources with Nordstrom. Trunk Club, for example, will likely join Nordstrom's UPS contract and take advantage of its supply chains.
Nordstrom's acquisition of Trunk Club is the latest indication that shopping for people who hate to shop—or simply don't have the time—is big business. In June, Stitch Fix, a similar personalized shopping service for women, announced a $30 million funding round that gave it a pre-money valuation of $300 million. In other words, it's not just men that will skip the hassle of shopping for a fee. Women are on board with the idea, too.

---