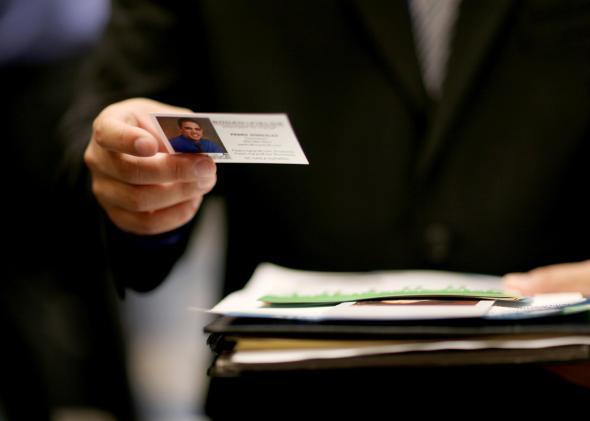 Economics writers dipped into their word banks this morning in search of the right verb for the dive initial jobless claims took last week. The number of Americans filing new claims for unemployment benefits "fell," "plunged," "tumbled," and "swooned" 19,000 down to 284,000, instead of posting an expected uptick to 308,000. That's the lowest figure since February 2006, and it brought claims below the important psychological milestone of 300,000.
The headline figure certainly sounds good—an eight-year low!—but there are a few reasons to take the report with a grain of salt. Claims often fluctuate in the summer and especially this time of year, when auto plants temporarily halt production to retool. "Even so, the downward trend in claims is evident and very positive for the labor market and the overall economy," Stuart Hoffman, chief economist at PNC Financial Services, told the Wall Street Journal.
On the other hand, Steven Ricchiuto, chief economist at Mizuho Securities USA, argues that the 284,000 figure is not as rosy as it seems. "It amazes me that at this point in the business cycle there are still this many people who are getting laid off and filing for initial unemployment claims," he says. "The reality is that we've been running at 300,000-plus for an extended period of time." A healthier figure would be around 200,000 claims.
"I think what you're really seeing is that long-term unemployment is still definitely a problem," Ricchiuto adds, "and there's a lot of short-term turnover as well." We'll get a better sense of where those two measures stand when the July payrolls report hits next Friday.

---