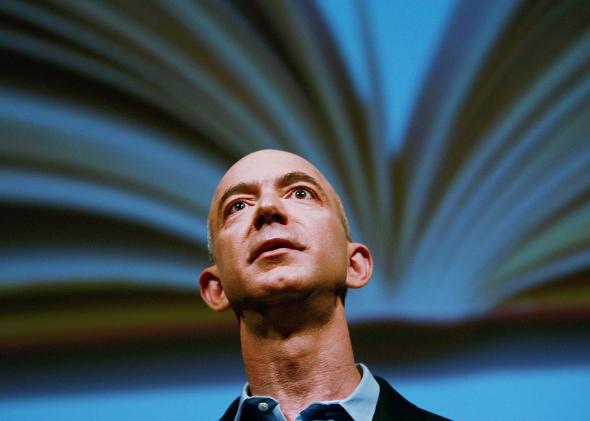 Amazon has been on the offensive as of late. Its high-profile battle with Hachette has created casualties on all sides: lost book sales for authors and the publisher, subpar service for Amazon customers, and extremely negative publicity for the company itself. On Monday Amazon also took fresh aim at PayPal, revealing a payment service update that lets customers manage their recurring charges—i.e. a monthly phone bill or other subscription—through their Amazon accounts. And don't forget that chief executive Jeff Bezos is widely expected to unveil a 3-D smartphone at an event slated for June 18.
In light of all of this, Monday's news that Walmart made two management changes to the e-commerce team charged with taking on Amazon has flown somewhat under the radar. Joel Anderson, the three-year president of Walmart.com in the U.S., resigned to take a job as CEO of Five Below, a discount retailer for teens and tweens. Replacing him is Fernando Madeira, the current head of Walmart's Latin American e-commerce division, who has a track record of growing online sales. As things stand, revenue from e-commerce makes up less than 3 percent of Walmart's total sales.
Despite Walmart's status as the world's largest retailer, it has been playing catch-up to Amazon's online sales dominance for at least the past year. Walmart believes that its existing infrastructure—it likes to say that two-thirds of America lives within five miles of one of its stores—is a valuable asset in offering delivery times and costs that compete with Amazon's shipping options. But as Matt Yglesias has written in Moneybox, Walmart is also far more beholden to its investors than the perennially profitless Amazon, which makes experimenting with delivery services a whole lot tougher.
Madeira has successfully increased e-commerce sales at Walmart's Latin American division in the past, increasing the assortment of items available on the site and improving fulfillment. Neil Ashe, Walmart's CEO of global e-commerce, said in a memo that Walmart has seen "triple-digit growth" in several countries in the region. It's too soon to know what Madiera will be able to do for Walmart as head of both its U.S. and Latin American online operations. But it will be nice to see Amazon back on the defensive—and sparring with a retailer of its own scope and size.

---