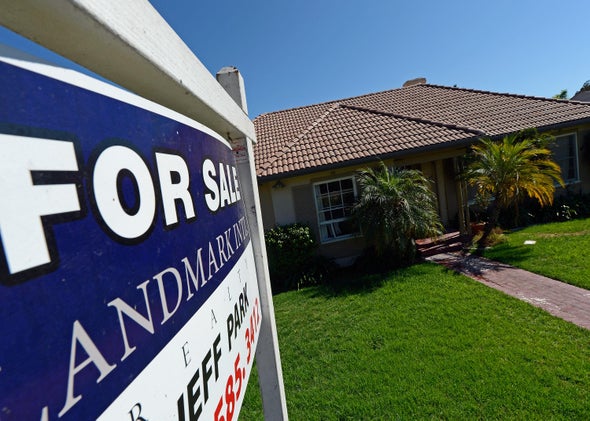 Are homes in California really worth their high costs? It depends where you're looking, but eight of the 10 most overpriced housing markets in the U.S. are in the Golden State, according to a new report from online real estate site Trulia. On average, homes in those metro areas are overvalued by 11 percent, compared with Trulia's estimate that homes nationwide are undervalued by 3 percent.
Trulia assesses home values by comparing current prices to historical prices, incomes, and rents—factors that reflect how much people can and will pay for housing—to come up with a "fundamental value." Orange County is overvalued by 17 percent relative to fundamentals, the most of any U.S. metro area. Honolulu and Los Angeles are right behind with 15 percent overvalued ratings. Austin also makes it into the top five spots (overvalued by 13 percent) and then the rest are filled by California, as you can see in the chart below: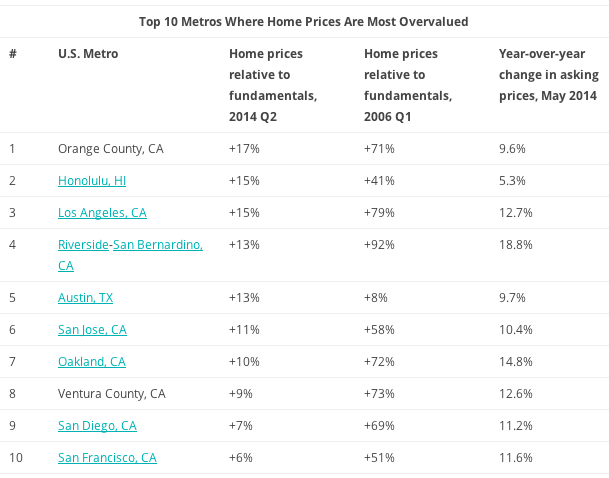 Despite the seemingly inflated prices, Trulia Chief Economist Jed Kolko thinks bubble-phobes can relax, because these metro areas are "not seeing the return of last decade's bubble," he writes. Back in 2006, homes were overvalued by 71 percent in Orange County, 79 percent in Los Angeles, and a whopping 92 percent in Riverside–San Bernardino. California's markets today are much less overvalued by comparison. In fact, the only city on the top 10 list that looks more overvalued now than it did in 2006 is Austin, and that's probably because it was barely overvalued to begin with.

---