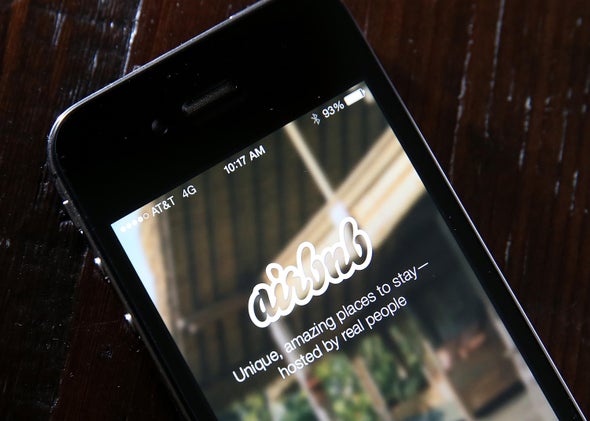 Airbnb, already the scourge of hoteliers the world over, may now be taking aim at your local bistro. Apparently restless with its wildly successful business of letting users rent their homes to travelers, Reuters reports that the startup has launched a small pilot program in San Francisco where hosts can charge strangers to attend a dinner party.
This strikes me as misguided, for a couple of reasons. First, Airbnb already has a dicey relationship with regulators, who worry that the service is helping landlords turn precious housing stock into hotel space. But as Wired notes, helping people moonlight as restaurateurs would risk escalating that tension into open war. If there's one thing municipal governments hold sacrosanct, it's their dominion over things like kitchen safety codes and liquor licenses. Here was how one official reacted to the news, in an interview with SF Weekly.
Richard Lee, who directs food safety programs for the San Francisco Department of Public Health, says it's "completely illegal" for individual Airbnb hosts to act as commercial food service operators without a permit. If health department officials found out an Airbnb user was hawking dinner at a specific address, he says, they could cite that user up to $3,000—three times the annual permit fee for opening a restaurant.
Presumably, it would not be difficult for an inspector to reserve a seat at dinner, show up, and present their host with a fine after dessert.

Beyond the regulatory risks, the restaurant business just doesn't seem particularly ripe for Airbnb's brand of competition. Other startups have tried similar ideas before, without wild success. And while Wired suggests that Airbnb would stand a better chance than most of making the model work, I'm not so sure. Yes, the company has extraordinary reach. But running a restaurant, even when it's on the DL in your apartment, is hard. Really hard. You have to buy food. You have to cook it. You need to make sure not to poison anyone or trigger a deadly allergic reaction because you forgot to mention the frites were cooked in peanut oil. Then there's clean up, which is more time and labor. Renting out a spare room is pure profit and (generally) low hassle. Catering a dinner party is just the opposite. And there are probably a limited number of people willing to do it time and again.
Even if Airbnb's long-range goal is simply to foster a larger sharing economy that goes beyond rentals, right now it risks ticking off the Department of Health and prompting hefty fines for users, and all in the name of experimenting with a low-volume sideline in food. It all seems a bit odd. Some might even call it unsavory.
---