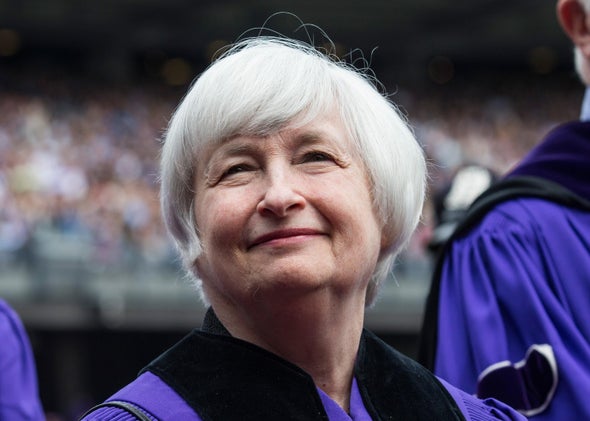 Federal Reserve chair Janet Yellen delivered a trendy cliché in her commencement address on Wednesday: You will fail.
Speaking to the New York University Class of 2014 at Yankee Stadium, Yellen told graduates that they won't always be successful. "Even Ruth, Gehrig, and DiMaggio failed most of the time when they stepped to the plate," she said. "My Federal Reserve colleagues and I experienced this as we struggled to address a financial and economic crisis that threatened the global economy." She also praised the values of intellectual curiosity and grit, and the courage Ben Bernanke showed at the helm of the central bank during the financial crisis.

Yellen is in good company with her topic choice, if not the most original. Telling graduates that they'll fail is a time-honored tradition among Harvard commencement speakers. Luminaries such as Bill Gates, Conan O'Brien, and J.K. Rowling are among the people that have imparted the message. If you want to see how they broached the topic, you're in luck: Slate put together a CliffsNotes version. And to see a clip of Yellen's speech, check out the video below.

---