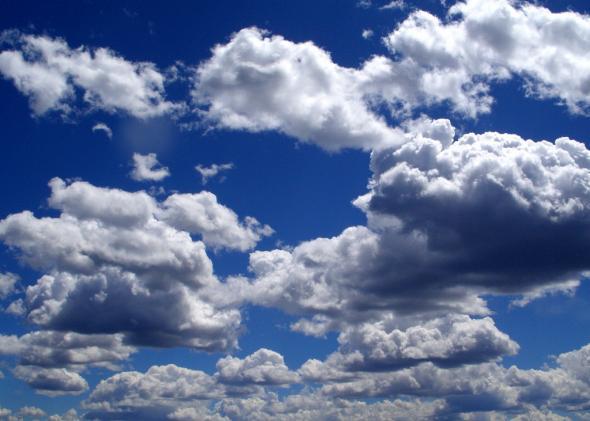 The cloud is not a good place to be floating in right now. There's talk of a "brutal" sell-off in the tech sector, and things are even worse for companies that specialize in online software. Shares of cloud-based Veeva Systems have tumbled 46 percent since early March. Similar companies like Workday and ServiceNow have lost around 30 percent apiece over the same period. So it's probably not surprising that the cloud-storage service Box has revised its timeline for going public.
Box, which filed papers for an IPO in late March, is delaying the trading debut it had planned for early April until the market becomes a little kinder to cloud services, the Wall Street Journal reported Wednesday. Box didn't reveal exactly how long it plans to hold off, but the Journal says it could be until June or later. For now, it seems best to assume the delay is subject to the whim of the market.

There's some irony in the market foiling Box's IPO timeline. Box faces fierce competition from other cloud-y companies, and it seems plausible that the company rushed to file its IPO papers ahead of key rival Dropbox (and perhaps to claim the prestigious NYSE ticker symbol "BOX"). Like many Silicon Valley startups, Box burns through cash too rapidly to postpone its IPO indefinitely. Box reported a net loss of $168.6 million in the last year on hefty sales, marketing, and R&D spending, and is hoping the IPO will bring in an additional $250 million. Dropbox, for its part, recently secured half a billion dollars through a line of credit.
Even if Box is able to launch its IPO first, it will have to distinguish itself enough from Dropbox (not to mention the likes of Google Drive and Microsoft OneDrive) for investors to buy in. It's one thing to fear that Box is overvalued. It's another to believe that Box is overvalued and pretty much identical to every other cloud-storage platform—to worry, in essence, that cloud storage is less a service than a commodity.
Dropbox took a stab at product differentiation early last month when it introduced Carousel, a photo-management app, which could signal a push beyond simple storage. Box, on the other hand, is trying to position itself as a secure and user-friendly enterprise system, which doesn't sound all that different from existing services. Farhad Manjoo argued in Slate as early as 2012 that all the cloud services should form a massive, puffy mega-cloud—what he termed The Everything Drive. And if all the services are basically the same, you might check out a chart Motley Fool put together showing that cloud storage from Google, Microsoft, and Amazon can be a whole lot cheaper than what Box is offering.
So a delay in its IPO might help Box ride out a rough patch in the tech market. But it'll take more than a month or two for the company to convince investors that it won't simply blow away the next time a stiff breeze comes along.
---