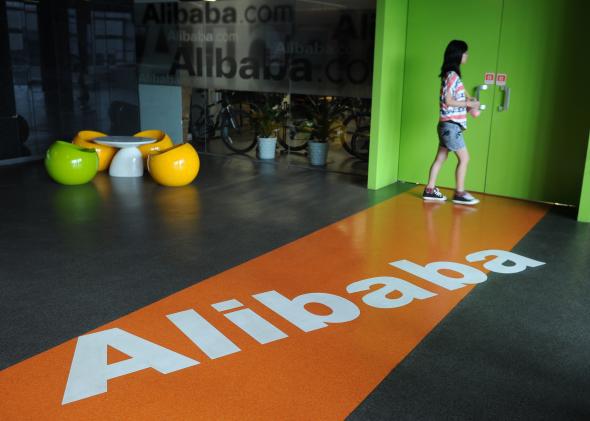 Now that Twitter's bloodbath has ended for the day, all eyes in the market are on Chinese e-commerce giant Alibaba, which just filed for its initial public offering. The Alibaba Group is an everything store that dwarfs even Amazon in its scope. It connects buyers and sellers like Amazon and eBay. It facilitates online payments like PayPal. It provides cloud storage like Dropbox and Box. Google Maps. WhatsApp. Twitter. Spotify. Hulu. You name it—chances are there's an Alibaba equivalent for those services.

A quick glance at Alibaba's much-anticipated papers demonstrates its remarkable reach. The company's gross merchandise volume in 2013 was $248 billion, and it processed 11.3 billion orders from 231 million active buyers. Its payment volume of $519 billion on Alipay in 2013 crushed PayPal's $180 billion in the same period. At the end of last year, Alibaba had 20,884 full-time employees, most of whom work in China. They illustrate some of that in a nice infographic: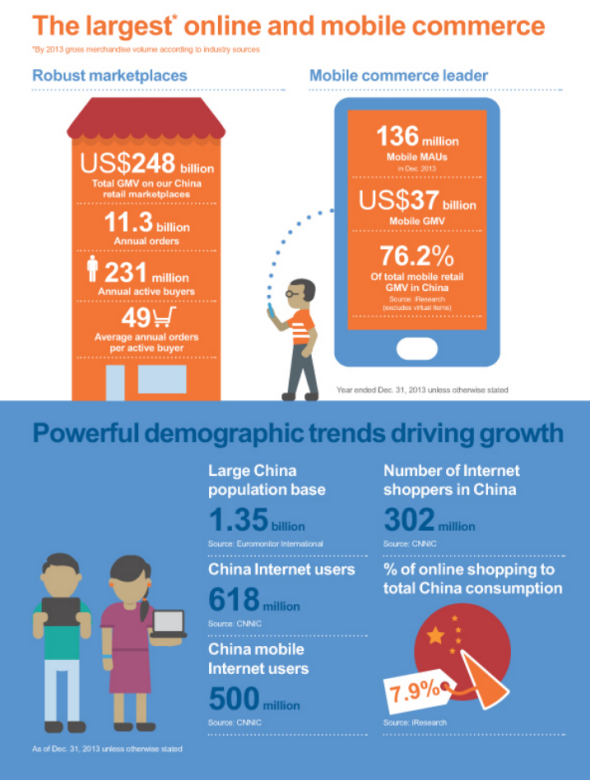 Data from Bloomberg put Alibaba's value around $168 billion, which would make it bigger than 95 percent of the S&P 500 and the most valuable Internet company after Google. Alibaba did not say in its filling how many shares it will offer in its IPO or how much it seeks to raise, for now listing $1 billion as a placeholder. The real figure is expected to climb to between $15 billion and $20 billion as the company gets closer to its actual sale. If it lands in the upper end of that range, Alibaba could easily eclipse Facebook's $16 billion, making it the largest Internet IPO in history. The biggest IPO of any type on record was done by the Agricultural Bank of China, which raised $22.1 billion, according to the Wall Street Journal.

Whatever valuation Alibaba lands on, the IPO is expected to be a windfall for Yahoo. Marissa Mayer's company holds a 22.6 percent stake in the Chinese e-commerce platform and plans to sell a chunk of that in the public offering. Depending on Alibaba's valuation, that deal could hand Yahoo a $10 billion to $15 billion pile of cash.

---