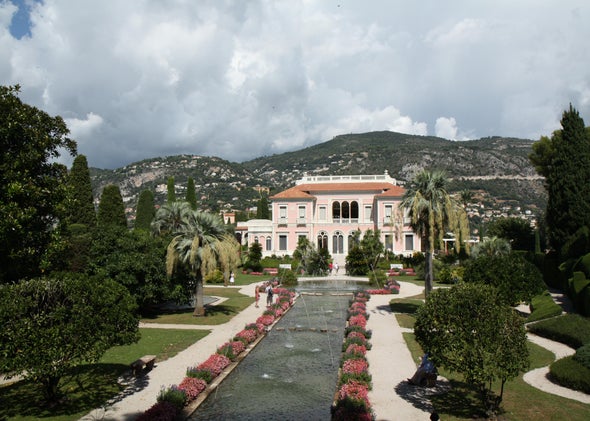 Airbnb might be a staple for travelers on a budget, but sharing-economy hotel alternatives are not just for penny-pinchers. Bloomberg Businessweek reports that the new hot spot in the shared-lodging market is luxury condos and plush vacation homes. "A host of American ventures want to be the Airbnb of the one percent," as the magazine puts it.
Scrolling through the luxury section of HomeAway, a vacation rental site, reveals a seven-bedroom house in Cabo San Lucas ("spectacular ocean view home built in 2008 with free chef service," $2,200-$3,500 per night), a three-bedroom villa in Akrotiri ("top villa selected by the Sunday Times," $3,266-$6,124 a week), and a penthouse in the Ritz-Carlton of Lake Tahoe ("offering unparalleled luxury, service and convenience," $1,856-$4,285 a night). To reassure users worried about fraud, the site notes that all properties have been curated by luxury travel company Andrew Harper.

Another company, 3rdHome, helps wealthy homeowners to share more exclusively with an Airbnb-meets-White's-gentleman-club model. Pay a $2,500 initiation fee and you can stay at the residences of others in the club for between $395 and $995 a week, using credits you gain from making your own home (or second home, third home, or, who knows, fourth home) available to them during the year. Properties on this site include a vineyard home in Monte Estàcio, Portugal, and a lake house in New Zealand. The rental homes have an average appraisal of $2.4 million, according to Businessweek.

Expensive as some of these properties are, they still can be cheaper than staying in an upscale hotel or resort. Depending on where you are, a one-bedroom in the Ritz-Carlton can run you several hundred dollars to more than $1,000 per night. E. Wade Shealy, the founder and CEO of 3rdHome, tells Businessweek that over the next decade he expects to see lots of home-sharing clubs like his. The rich like a bargain too.

---