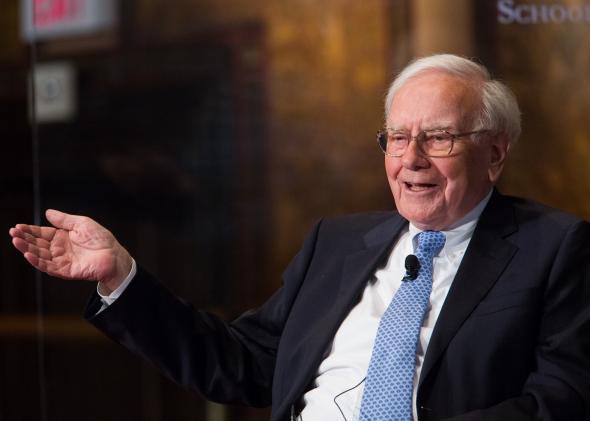 It's official: Warren Buffett wants his shareholders to use Airbnb.
The Wall Street Journal reported Tuesday morning that Berkshire Hathaway is advising attendees of its annual shareholder meeting to avoid the exorbitant rates hotels charge that weekend by seeking alternative lodging through Airbnb. The meeting draws more than 30,000 attendees to Omaha, Neb., each year—a surge in demand that leads hotels in the area and airlines with local flights to jack up their prices. According to the Journal's report, rooms that go for $150 the rest of the year can easily rise to $495 a night during the shareholder meeting weekend.

This kind of price hike is far from unusual—just try booking a hotel room during any college's graduation weekend—but it has long irked Buffett and his shareholders. Combined with airfare and other expenses, the trip to Omaha can easily run several thousand dollars. The billionaire investor told the Journal that meeting-goers should not be penalized with such exorbitant hotel rates, which often get tied to two- or three-night minimum stays.

Only a handful of Airbnb hosts in the Omaha area currently have rentals available for the May 3 conference weekend, but compared with the hotels they're a steal. One advertises itself as a "Berkshire Hathaway or CWS Rental" and costs $650 for four to stay from May 3 to May 4, or a little more than $160 a person. Another accommodates two people and runs $65 a night. A representative for Airbnb confirmed to Slate that the company is in talks with Berkshire Hathaway to increase the supply of hosts in Omaha for the conference, but it's unclear if anything will happen in time for this year's meeting.

Airbnb has rallied hosts for other events, including the recent SXSW conference, which brought more than 11,000 people through Austin, Texas, in Airbnb rentals last month. The company has also added 4,000-plus listings in Rio de Janeiro since the start of the year in anticipation of the 2016 summer Olympics.
Part of the challenge in expanding Airbnb's Omaha network lies simply in growing the rental service's relatively poor brand and name recognition there. For example, when I called up the Omaha Convention and Visitors Bureau to ask how Buffett's Airbnb endorsement could affect hotels and other local businesses, the representative first expressed confusion, then asked, "What's Air B and B?"

In the meantime, last-minute conference attendees should move quickly if they want to line up an Airbnb rental. Over the course of writing this post, the number of available listings dropped from nine to seven.

---