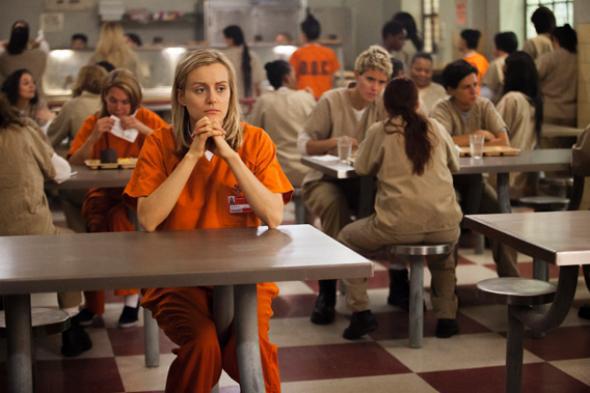 Netflix climbed in after-hours trading Monday on better-than-expected earnings and news that the company had added 2.25 million domestic subscribers in the first quarter.
The movie and TV streaming service signed up 4 million new members in Q1 2014, representing strong growth in both the domestic and international segments. Earnings per share came in at $0.86, topping estimates for $0.83, on revenue of more than $1 billion. Netflix shares jumped nearly 7 percent to $372 after the bell, up from their Monday close of $348.49.
Netflix CEO Reed Hastings and CFO David Wells also dropped some big news about pricing in their letter to shareholders. The company plans to raise streaming prices by $1 to $2 for new members in different countries later this quarter. In the U.S., that could bring fees a high as $10 a month for the streaming plan.
Hastings and Wells emphasized that the price hike would only apply to new sign-ups while existing members would stay on their current pricing plans (i.e., $7.99 in the U.S.) for a "generous time period." Netflix tested this approach in Ireland this January, asking new subscribers to pay €7.99 instead of €6.99, and grandfathering existing members into their pricing plans for two years. The company said it saw "limited impact" from the change.
The latest quarter was also strong internationally for Netflix, which noted its service is becoming "the first-run home for many great U.S. TV series" outside of North America. Netflix said its international segment is on track to become profitable this year.
It will be interesting to see whether the report is enough to turn Netflix around in the eyes of investors. Netflix has lost 4.7 percent since the start of the year and nearly 15 percent in the past month alone, as tech stocks have sold off broadly.
---