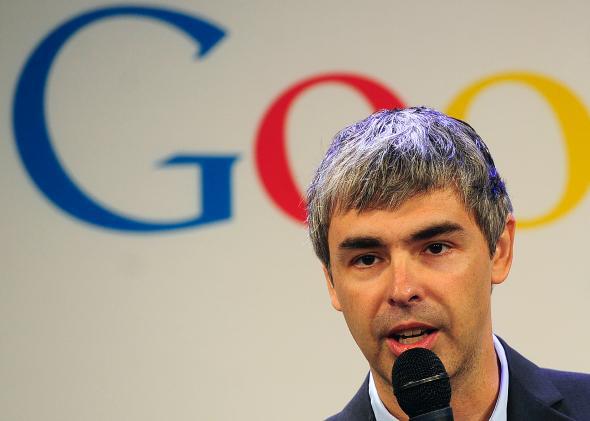 Shares of Google tumbled more than 5 percent just after the bell on Wednesday, following first-quarter earnings that appeared to suggest the search giant is struggling to adjust to a shift to mobile advertising.
Google missed on both the top and bottom lines. It reported revenue of $15.42 billion, shy of the $15.52 billion that analysts had predicted. Earnings per share were $6.27, also below estimates for $6.42 a share. The company's stock price, which closed at $556.54, fell to around $524 in after-hours trading on the news.
The average cost-per-click for ads on Google and sites in its network fell roughly 9 percent over the first quarter of 2013, and was more or less unchanged from the last quarter of 2013. The overall number of paid clicks on those ads increased approximately 26 percent over the first quarter last year.
That drop in price is largely because of a broader shift to mobile, where small screens limit the number of displayable ads and make marketers more selective. Bloomberg reported that the cost-per-click for search ads on smartphones plunged 35 percent during the first quarter in the U.S., while ad prices on tablets rose.
---