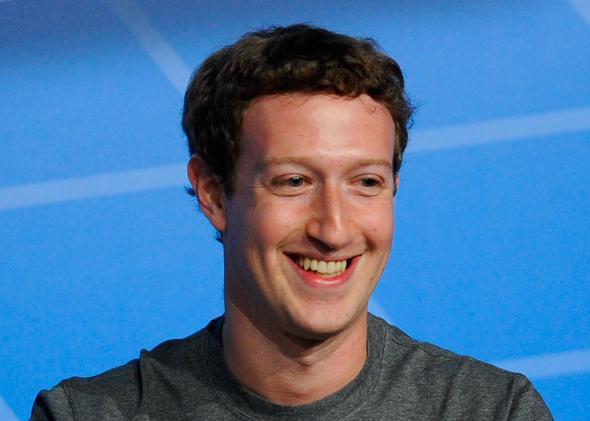 The regulatory filings are in, and Facebook's CEO Mark Zuckerberg made $3.3 billion last year by exercising stock options in his company. That's up a full billion from the $2.3 billion gain he realized off stock options in 2012.

Zuckerberg, in other words, is doing quite well, despite the fact that he asked Facebook to cut his base salary from $500,000 in 2012 to $1 for 2013. The Bloomberg Billionaires Index currently ranks him as 22nd richest person in the world, with a net worth of more than $27 billion.
Excluding gains from stock options, Zuckerberg's overall compensation of some $650,000 was 67 percent lower than the nearly $2 million he made in 2012. He still owns 426.3 million shares of the company's stock, which were valued at $25.7 billion as of Monday's market close.
Zuckerberg and his wife, Priscilla Chan, were named the year's most generous donors in February by the Chronicle of Philanthropy for gifting 18 million shares of Facebook, valued at nearly $1 billion, to the Silicon Valley Community Foundation.
Facebook's stock price soared in 2013, more than doubling in value to $54.65. It's continued to climb in 2014, though it recently slid on news that Facebook was buying virtual reality company Oculus Rift for $2 billion.
---