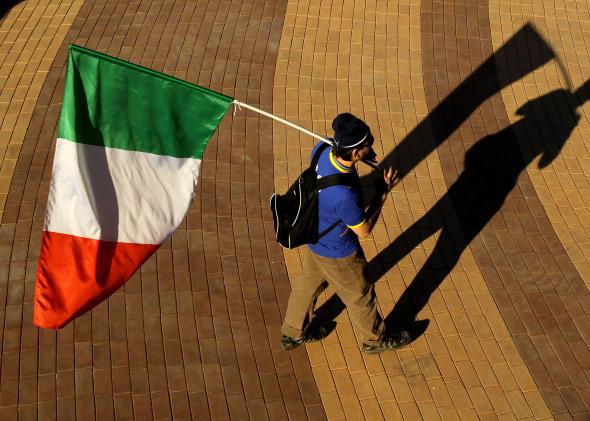 It's been a while, thankfully, since the eurozone was in full-blown meltdown mode. But there's still plenty of slow-burning economic misery in the common currency area. Today comes news that Italy's unemployment rate hit 13 percent in February, its highest level since record keeping began in 1977. Youth unemployment, meanwhile, is a lofty 42.3 percent. Of course, the country still has nothing on its comrade-in-catastrophe Spain, where the overall unemployment rate is 25.6 percent, and youth joblessness is 53.6 percent. Those numbers, for what it's worth, are trending slightly downward.

But it's not all suffering across the Atlantic. As Bloomberg notes, Germany's locally defined unemployment rate is at a two-decade low. That there is the advantage of getting to dictate monetary policy when you're locked into a band of economically distinct nation states.

Here, courtesy of Eurostat, is unemployment for the whole euro area, charted in light blue. The February mark was 11.9 percent. I think "stagnant" is the word you're looking for.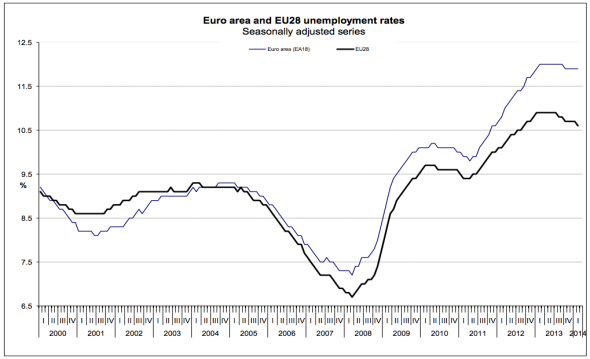 ---