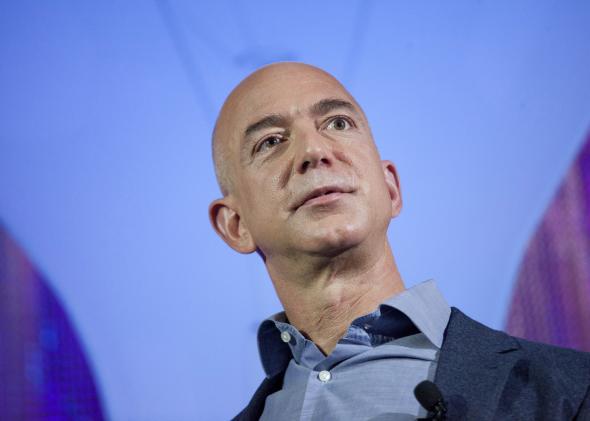 As per usual, Jeff Bezos poured money into Amazon developments this quarter. Over the past three months, the e-commerce giant introduced Amazon Fire TV, announced a streaming deal with HBO, and most recently rolled out Amazon Prime Pantry, a service that lets Prime members order 45 pounds of groceries for a flat $5.99 fee. Total operating expenses shot up 23 percent in the first quarter to $19.6 billion.
On the flip side, Amazon also increased the price of Amazon Prime in March for the first time since the service began in 2005, raising membership from $79 to $99. Video streams on Prime Instant Video also nearly tripled year-over-year, so that strategy seems to be working. Overall, the company hit bottom-line expectations with earnings of $0.23 per share and reported a slight beat on revenue of $19.7 billion.
Wall Street has long given Amazon a bye on profits and allowed the company to focus on growth and investments for the future. But some have viewed the recent Prime price increase and deal with HBO—which promises to entice new members and retain old ones—as a signal that Amazon is trying harder than ever to bolster its bottom line. So far, investors seem ambivalent about the latest results.
Amazon has also started working with so-called independent contractors for delivering goods, presumably to cut costs, as the Huffington Post reported Wednesday. Typically supplied by smaller contracting companies, these independent workers can be paid far less than employees at UPS, FedEx, or the U.S. Postal Service. They're also often asked to bear the costs associated with their labor, such as buying a delivery truck, purchasing gas, and paying for somewhat unavoidable parking tickets. Amazon reported that its shipping costs rose 31 percent in the first quarter.
In the earnings release, Bezos focused on Amazon's various launches and developments, and described the year as getting off to a "kinetic start." With so many new services in the mix, it will be interesting to see how Amazon's next few quarters play out.
---