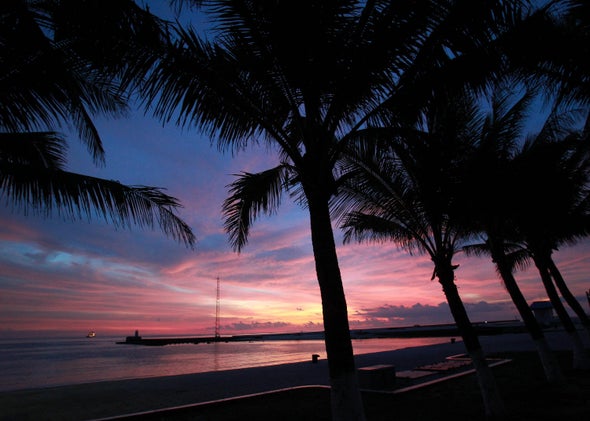 Because its financial aid office apparently has cash to burn, Tufts University now plans to pay travel costs for needier students who want to take a year off between high school and college to explore the world—what Europeans call a gap year. According to the AP, the school is following in the footsteps of a few other esteemed institutions of higher education including Princeton University, which started a similar program in 2009. The wire service reports that 40,000 Americans made like the Brits and took time off before school in 2013, citing the American Gap Year Association, which presumably has a highly scientific method of tracking this microtrend.
There might be a more pointless use of precious aid dollars than helping 18-year-olds go get drunk in Ecuador. But I'm having trouble thinking of any. To be 100 percent fair, Tufts says it will set up its teenage adventurers with volunteer organizations so that they'll learn about something other than local beer preferences. But surely a few low-income Tufts students would prefer to have this aid to pay for the actual cost of their education.
I was hoping that some misguided alum had earmarked money for this idea (donors at all schools love to give gifts specifically for their pet projects), but sadly, Tufts PR tells me the school has been "actively fundraising" for the program. Sigh.

In any event, to mark this news, I thought I'd pass along a little video entertainment (thanks to @alyssaoursler for the reminder about it).
---