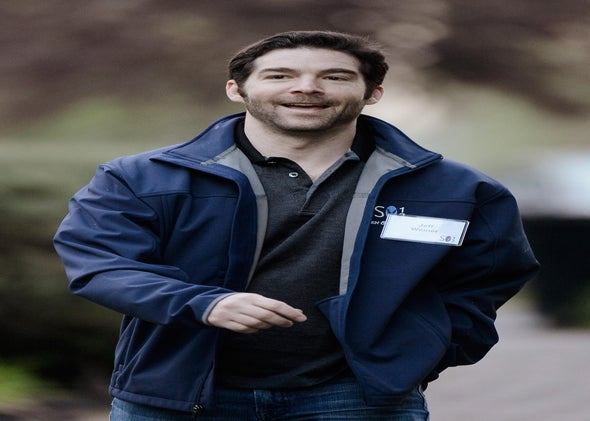 This story first appeared in Inc.
If CEOs are leaders and employees their constituents, then we ought to have some sort of approval-rating system for execs.
Career site Glassdoor provides something like one. It's out with its annual list of the highest-rated CEOs among their employees. Actually, Glassdoor has two lists—the 50 highest rated CEOs at big companies and the 25 highest rated at small and midsize companies. Glassdoor uses the 1,000 employee mark as the boundary between the two lists.
Both lists are included in full below, but here are some highlights:
The top three CEOs at small and midsize companies each had approval ratings of 100 percent: Robert Reid of Intacct Corp., Anthony Bruce of Applied Predictive Technologies, and Steve Beauchamp of Paylocity.
At big companies, LinkedIn CEO Jeff Weiner came out on top this year, with employees ranking his performance at a clean 100 percent. Facebook's Mark Zuckerberg dropped from first last year to ninth this year, as his approval rating fell about 6 percentage points.
And in a stark reminder of gender disparities in leadership positions, only two women (Sharen Turney of Victoria's Secret and Marissa Mayer at Yahoo) populate the big-business list. But even at the slim rate of 4 percent, that beats the small and midsize companies list, which is entirely male.
At small and midsize businesses, 20 of the 25 CEOs led businesses in the technology sector. Big business was far more diverse as only 14 of its 50 companies were in technology. The list of big business CEOs includes leaders of retail, food service, clothing, and financial companies, among other industries.
Glassdoor's full lists: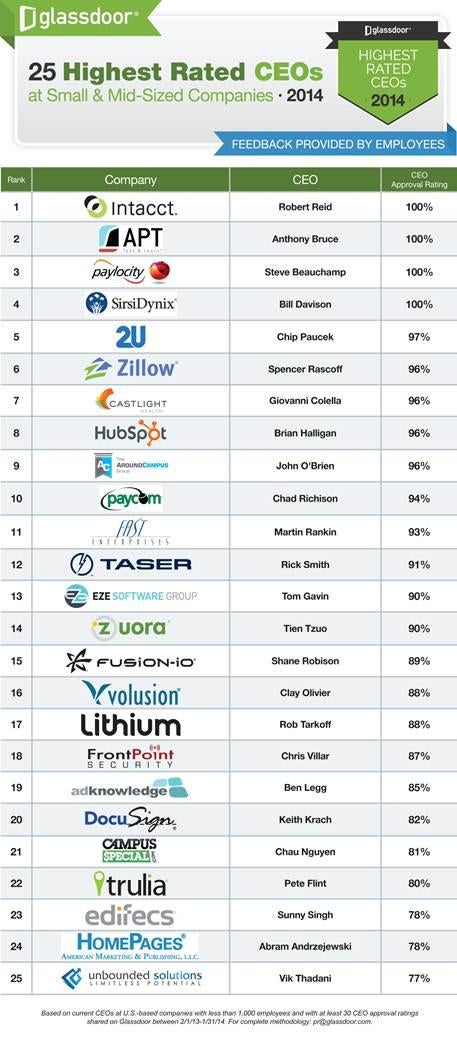 ---