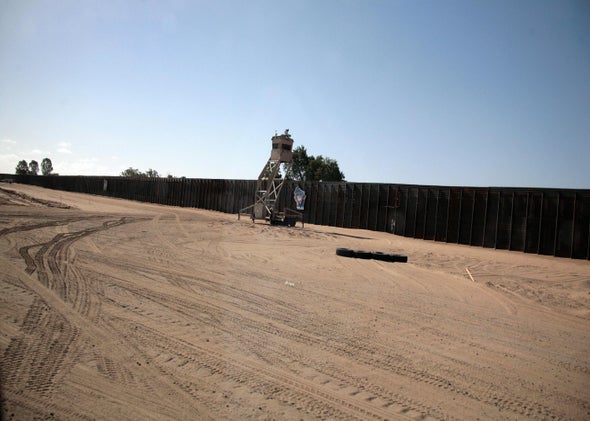 The unemployment rate remains fairly high across the United States, but with a substantial amount of regional variation. In the Logan, Utah, metropolitan area, for example, the unemployment rate is only 2.8 percent and in Burlington, Vt., it's 3.1 percent.
And then there's the other side of the spectrum. I toyed with creating a bar chart showing the jobless rate in the 20 highest unemployment metropolitan areas in the United States, but it looked terrible because the bottom two cities are so much worse than everyone else. Which is to say that while in America's third-worst job market (Merced, Calif.) the unemployment rate is 14.2 percent, the second worst is dramatically worse. In El Centro, Calif., a shocking 22.5 percent of the workforce can't find a job and in Yuma, Ariz., it's an even more shocking 27.1 percent.
Even more interesting, Yuma and El Centro are only about an hour's drive apart (Merced is also in California but quite far away) both nestled just north of the Mexican border on either side of the California-Arizona divide. And they're experiencing a joint joblessness crisis that's drastically worse than conditions anyplace else in the country. 

Note that on the good side of the list you don't see this clustering. There are 19 different metro areas with an unemployment rate in the 2.8 percent to 3.8 percent range, and they're not really clustered anywhere. You can find low joblessness in Odessa, Texas, or Rochester, Minn., or Morgantown, W.Va., or Honolulu.

---