This post originally appeared in Business Insider.
The Echo Nest's Paul Lamere has correlated listening data among music service users who put their zip code address in their profiles with the relative number of streams of a given artist. The result: a map showing each which artist enjoys the most outsized support in each state.
We saw this on Digital Music News: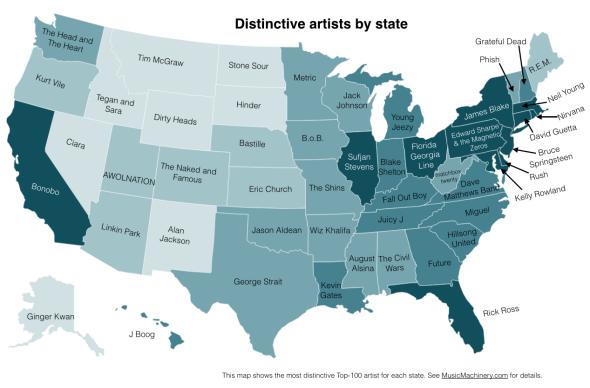 His model also allows users to compare two states' favorites. Here's New York vs. California: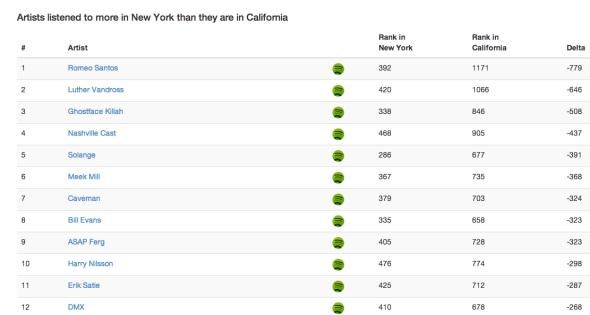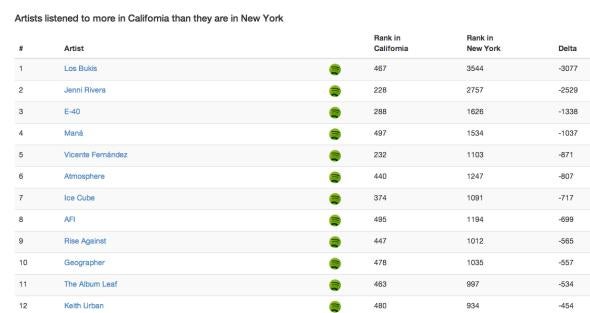 See also: Mark Zuckerberg's Audacious Plan to Bring Free Internet to Billions of People
Correction, Feb. 26, 2014: The original version of this map misspelled Kelly Rowland's last name.
Correction, Feb. 27, 2014: This post originally had the headline, "What's Your State's Favorite Band?" The map shows what musical artists people in each state like to listen to more than people in other states. The headline has been changed.