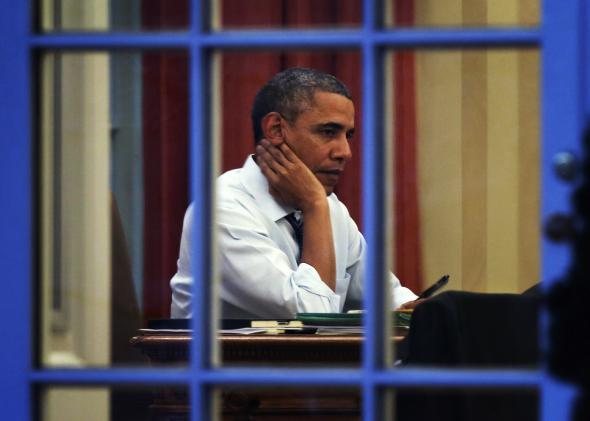 President Obama today announced some welcome news for a range of janitors, military base laundry workers, dishwashers, food service workers, and other low-wage federal contract employees—by executive order he's establishing a $10.10 an hour wage floor for everyone working on a federal contract.
Coincidentally enough, $10.10 an hour is also the level that Democrats have agreed the federal minimum wage should be raised to. This is something more left-wing members of Congress have been pushing for months.
In retrospect, the political advantage of doing it in late January rather than November seems obvious. Rather than being lost in the holiday rush this'll be big news today, and it'll give the president something concrete to talk about during tonight's State of the Union address. Republican members of Congress are going to hate the idea, but I think that when the president announces a big raise for a lot of hard-working people it's going to look weird to be sitting there and declining to clap.
On the merits, a wage hike of this sort is probably a little boost to the economy. But the specific outcome here is going to be one that nobody wants—the White House doesn't actually think there should be a special $10.10 minimum wage for federal contractors, they think there should be a broad-based increase. They're just not going to get Congress to pass one.

---